Morgan Robb drifted facedown in the waters of Crystal River, Fl., riveted by what she saw through the scuffed plastic of her facemask.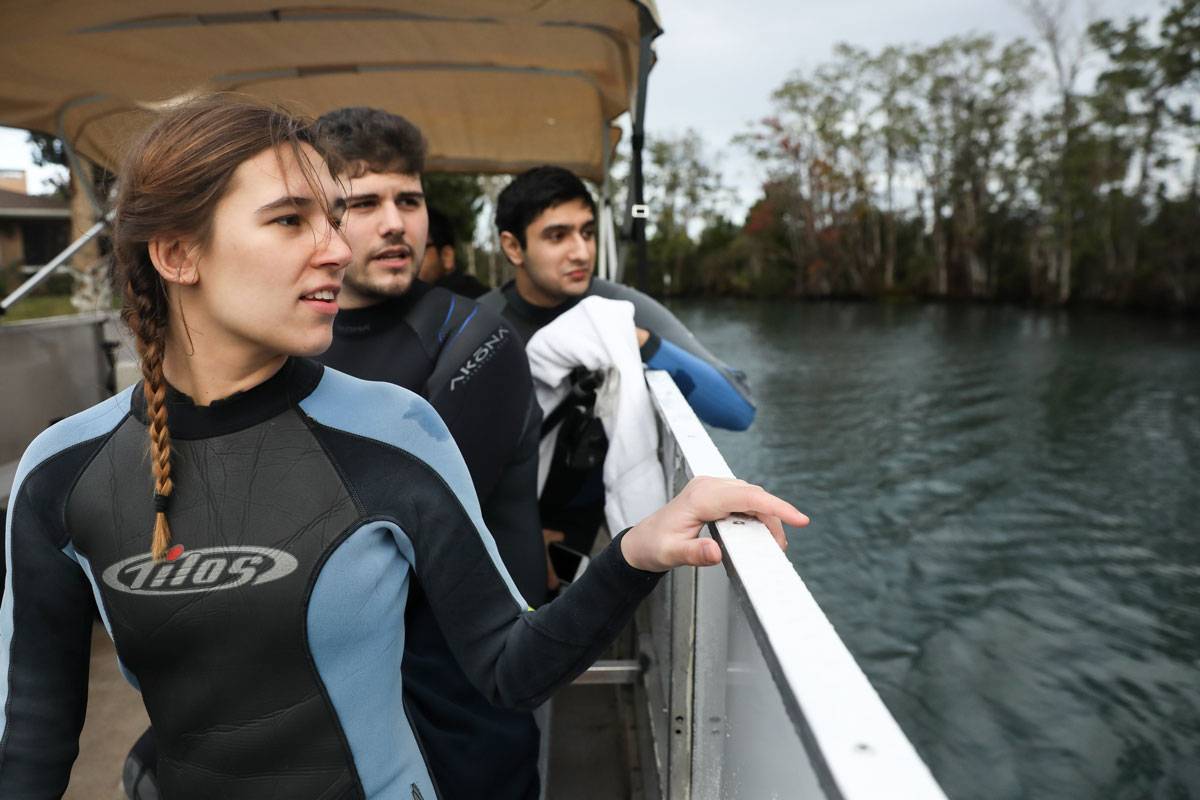 Gray creatures glided through the water beneath her, more than two meters long, outweighing her by hundreds of pounds. Remembering the instructions she'd been given, she tried to remain calm, but she knew she was a trespasser here; this was the creatures' domain. Instinctively, she reached out to her companion beside her for reassurance, or support, or just to make sure this was really happening.
Her companion, Wongly Sine, was in need of some support himself. Floating in the water was not something that came naturally to him, even when he wasn't in close proximity to large, barrel-shaped wildlife. In fact, he had told himself he wasn't going to do this at all—don a wetsuit, push a snorkel into his mouth, and descend into this river. Yet here he was, with seven other trespassers, challenging himself to stay calm and still even when his instincts told him to move quickly away.
That's when he saw Robb reach out again—very slowly—and brush her fingers across the mottled skin of a giant that had become curious and wandered close. She was petting a manatee.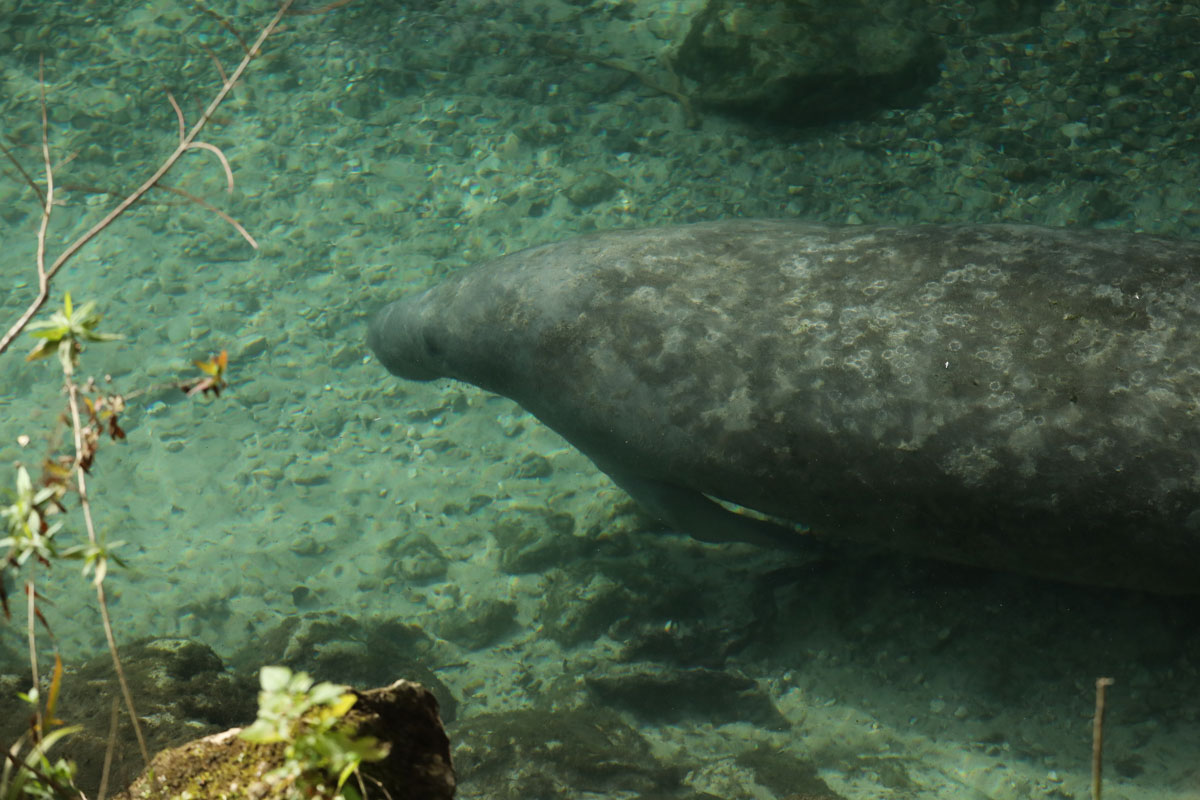 Robb, a Class of 2019 marketing major, and Sine, a Class of 2019 management major, were participating in Suffolk University's annual Leadership Winter Break experience—a trip to Florida organized by the Office of Student Leadership & Involvement (SLI). Aside from getting Suffolk undergrads up close and personal with manatees in Crystal River, the trip takes them to Walt Disney World in Orlando, and to the University of Central Florida. It's an itinerary so filled with new and compelling experiences that it's easy to forget that there's a broader purpose underlying the trip.
In fact, the days-long excursion in Florida is itself only one part of a larger program in experiential leadership that can stretch through all four years of an undergraduate's career at Suffolk. That program is known as the Journey.
"Being in the city, you work with a diverse group of individuals. So being in the leadership program helps you learn about yourself, challenge yourself. Getting in the water was not something I was going to do, but having the support of people who were on the trip with me helped me to overcome that challenge. And I got to experience something that I may not experience again."
Wongly Sine
Class of 2019, Management Major
The Journey Begins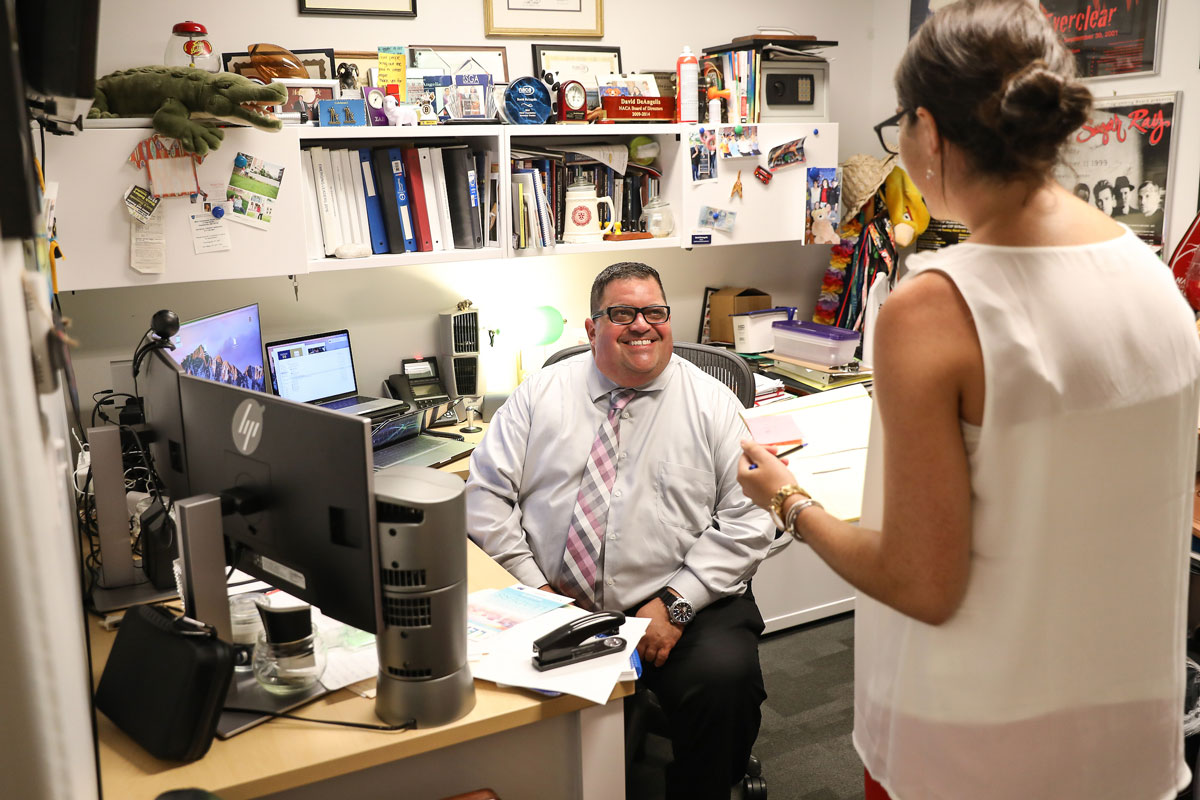 A journey of a thousand miles, the saying goes, begins with a single step. At Suffolk, a thousand student journeys have their beginning in a single room on the third floor of the Frank Sawyer Building in downtown Boston. It's the office of SLI director Dave DeAngelis, the man behind the Journey Leadership Program.
The pleasant muddle of DeAngelis's office makes it clear that he has a lot going on. From colorful posters advertising past campus events to a dozen plaques commemorating his various professional achievements to piles of paper struggling for scant desk space with three computer monitors, all give the impression of a man working tirelessly.
DeAngelis himself gives the impression of a man who loves his work—happy to talk about it, even at the end of a long day, and able to pivot effortlessly from entertaining anecdotes about the Journey to the formal structure and purpose of the leadership program.
In essence, DeAngelis explains, the Journey works in two ways: as a catalyst for student involvement in the scores of campus groups and organizations available at Suffolk, and as a platform for larger experiences in leadership beyond the university's walls. Students who participate in the Journey earn credits for every co-curricular activity that they participate in, from student government to the campus newspaper to drama troupes to video gaming clubs—practically any activity counts. With the collection of a certain number of credits, students can reach levels—there are four—that qualify them to participate in "signature" experiences, of which Leadership Winter Break is just one example.
And what do the manatees of Crystal River have to do with leadership? DeAngelis is quick to note the significance of compassion in interactions with mammals both human and aquatic.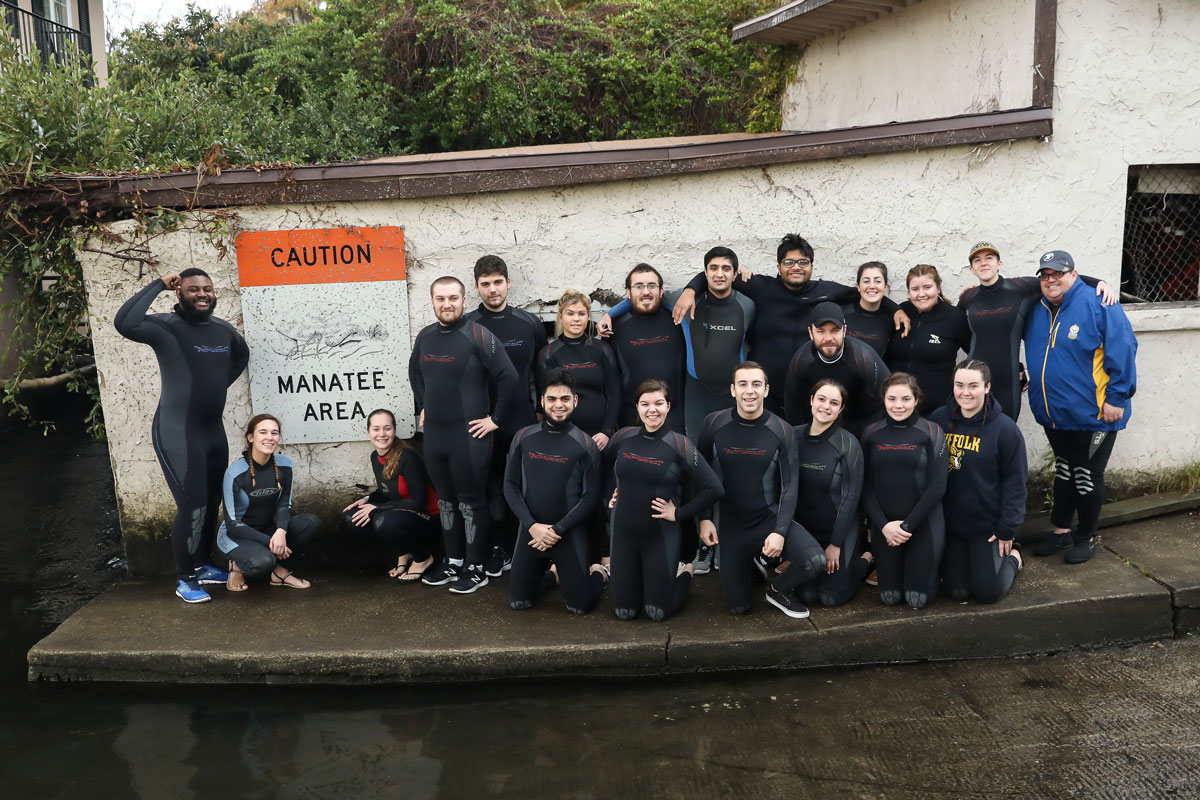 "Swimming with manatees is a great lesson in empathy—seeing where they're coming from, what they've been through. If you're gentle and you're kind, people are more willing to interact with you, and that's also true of the manatee. Sometimes you'll see a tour group that's splashing and being loud and obtrusive to these animals, and the manatees just want to go away. With our groups, since we focus on empathy with others, the manatees come right over and rub up against you.
"It's a really cool experience," DeAngelis sums up reflectively, "and in some ways hard to explain."