Brandon's Suffolk Story
Summer 2016

Prior to coming to Suffolk, I considered myself a shy and quiet student. I usually kept to myself. When the fall of 2016 was around the corner, Suffolk provided various opportunities for us first-year students to attend before the semester went into full swing. I figured that I would tackle the next chapter of my life with a 'new school, new me' mentality.

Summer 2017

While some programs helped me come out of my shell a bit, it wasn't until I successfully applied to work as an orientation leader (OL) that I pushed past my comfort zone and explored new horizons. Spending a summer with other like-minded, aspiring student leaders, I couldn't help but do that. The team trained hard for the June and August orientation sessions. I truly realized how my personality had changed and my leadership had grown when one of my orientation students mentioned how outgoing I was. To be completely honest, it was a shock to the system for me. This formerly shy and introverted guy was now this charismatic college student paving the way for other incoming students.

Spring 2018

As my tenure as an OL ended with our last orientation session, my passion and drive still burned strong. I still wanted to be a student leader on campus. Coincidentally, a good friend of mine was the president of the Asian American Association (AAA) at the time. As she was graduating and had other obligations, she was too busy. This unfortunately showed: AAA membership had dwindled to just six students. She convinced me to be her successor and run for the presidency. I had a clear vision of how to get this student organization back on the Suffolk map. My goal was to take a page out of Suffolk's book and restructure AAA so that we were genuinely inclusive of all students, regardless of their respective backgrounds. My vision was to create a 'home away from home' atmosphere for all members.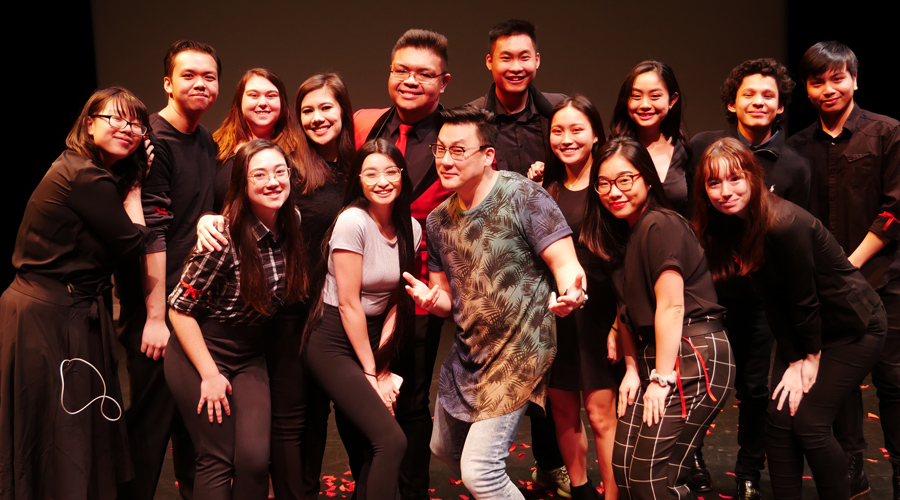 Spring 2020

Fast forward two years. My time as AAA president comes to an end as I graduate from Suffolk. I am glad to say that my clear vision for AAA's future inspired others to follow and support my ideas. The executive board and I worked tirelessly to grow AAA from six members to 200+ Suffolk students. Through word of mouth and support from the Center for Student Diversity & Inclusion, AAA is officially now the biggest cultural club on campus.

I can confidently say that if we were to travel back in time and tell 2016 Brandon this story of what he would accomplish during his four years at Suffolk, he would most likely shrug in disbelief and walk away.

Suffolk's values and student leadership resources gave me the opportunity to grow not only as a student, but also as a strong leader and a strong person who is now ready to tackle the next chapter of his life.