Contact - Office of Public Affairs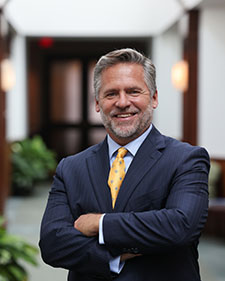 Greg Gatlin
Vice President of Communications
(617) 573 8428
[email protected]
Greg Gatlin is the vice president of Communications at Suffolk University, where he oversees the University's strategic communications efforts, including public affairs, media relations, internal communications and marketing. Reporting to the president, Gatlin is a member of the University's senior leadership team and provides strategic communications direction and counsel. He serves as the University's spokesman and public information officer. He arrived at Suffolk University in 2008 with extensive experience in the news media and served as director of the Office of Public Affairs before being appointed vice president in 2011.
Greg has brought together communicators, content creators and strategists from across the University to highlight Suffolk's story as an institution driven by the power of education to change lives and positively impact communities. He has helped to build Suffolk University's reputation as a vital Boston institution with an essential mission. He works to advance Suffolk's visibility as a leader in public policy, public service, business, the law, arts and sciences and other areas, and as an institution that fosters important discussions in those arenas. Through his leadership, Suffolk University Political Research Center polls have received national and international media attention.
Greg came to Suffolk University from the Boston Herald, where he rose through the ranks from reporter to business editor. He previously had worked as a reporter at The Patriot Ledger and the MetroWest Daily News and in production at ABC News in New York. He is a graduate of Colby College and holds a MA in journalism from Boston University.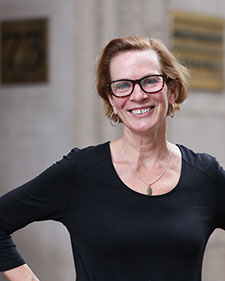 Beth Brosnan
Senior Editor/Writer
617-573-8508
[email protected]
Beth Brosnan has over 20 years of experience in higher ed and school communications. Prior to joining Suffolk University in 2020, she served as development communications manager at UMass Lowell, where she developed communications strategy and content for the university's $150 million capital campaign. Previously she worked as an associate director of communications and alumni magazine editor at two leading independent schools, Phillips Exeter Academy in Exeter, NH, and St. Albans School in Washington, DC.
Beth began her career in regional magazine journalism, working as an associate editor at Down East in Maine and as a copy editor at Sunset in California. She holds a BA in art history from New York University, where she minored in journalism and film studies.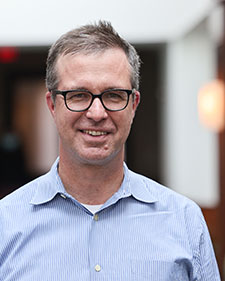 Ben Hall
Senior Writer
617-573-8092
[email protected]
As senior content producer in the Suffolk University Office of Public Affairs, Ben Hall focuses mainly on the Sawyer Business School, writing stories and creating videos about students, faculty, and alumni.
With 15+ years of experience in advertising agencies around the world, more than a dozen years freelancing, and several years in Hollywood writing screenplays, Ben infuses his content with a unique blend of marketing and storytelling.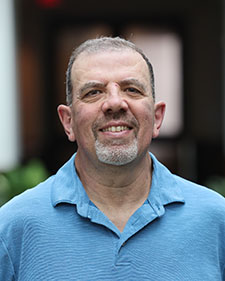 Tony Ferullo
Senior Writer
617-573-8448
[email protected]
Tony Ferullo joined the Suffolk's Office of Public Affairs staff in 1999, two decades after earning his degree in journalism from Suffolk (BSJ '78).
Returning to his alma mater was a bit of homecoming for Tony, who, as a student, was a OPA intern and sports editor of The Suffolk Journal. In his role at Suffolk, Tony writes about the wide range of accomplishments among the University's students, faculty, and alumni.
Over the years, Tony worked as a sports writer for the News and Courier & Evening Post in Charleston, SC, and The Patriot Ledger in Quincy, Mass. He also worked as a writer for the United Way of Massachusetts Bay, which supported nearly 200 human service agencies. Away from Suffolk, Tony's passion is coaching high school basketball, which he has done for the past 25 years.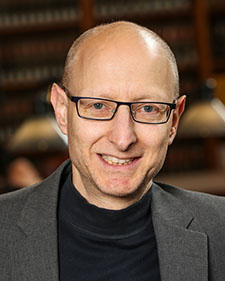 Michael Fisch
Director of Law School Communications
617-573-5751
[email protected]
Michael Fisch joined the Office of Public Affairs team in 2011 with extensive communications and media experience, including serving as a regular commentator for National Public Radio's "Weekend Edition," as a speechwriter for the Dunkin' Donuts CEO and founder of the Dunkin' Brands Radio Podcast, and as a news reporter for daily papers in New Hampshire and Vermont.
He once wrote the copy on the Dunkin' coffee-by-the-pound package, which is, by far, his most widely read work. Michael holds a BA in English Literature from University of Michigan and a MFA in nonfiction writing from University of Iowa. He has lived in China, Spain, and Israel.
Andrea Grant
Senior Writer
617-573-8410
[email protected]
As a senior writer in the Office of Public Affairs, Andrea Grant feels privileged to tell the diverse and fascinating stories of faculty, students, alumni and the University community.
Andrea started her career in healthcare communication, first in public relations at a small community hospital and later in the Massachusetts General Hospital Cancer Center's marketing department where she oversaw web content from patient education materials and donor profiles to feature stories. While at MGH, Andrea helped launch new sites for the Cancer Center and its research arm.
A decade ago, Andrea left healthcare for higher ed, becoming the web editor for Suffolk's College of Arts & Sciences. She then served as content manager and strategist at Simmons University — working on another large-scale website relaunch and managing a small team of content producers to create compelling and cohesive messaging through video, social media, and web copy — before returning to Suffolk's Office of Public Affairs in 2017.
Andrea holds a BA in Communications from Northeastern University. She loves the North Shore, animals, British murder mysteries, and encouraging the very patient undergraduates she interviews to seize every opportunity to participate in campus life.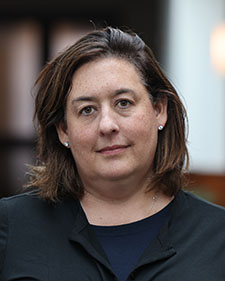 Erica Noonan
Senior Editor of Internal Communications
617-851-2667
[email protected]
Erica Noonan joined the Office of Public Affairs in 2021 with extensive editorial experience in daily journalism and within mission-driven institutions. Earlier in her career, Erica worked as a Boston Globe reporter, bureau chief and night metro editor, as well as an Associated Press staff reporter and news desk editor.
More recently, Erica served as a senior editor and digital content manager for the Massachusetts Medical Society, where she edited monthly and weekly newsletters reaching more than 25,000 physicians and state officials and led communication and public policy initiatives for the Provider's Council (Mass. Council of Human Service Providers).
She holds a BA in political science from Trinity University, a MA in Political Communication from Emerson College, and a graduate certificate in Nonprofit Human Services Management from Suffolk University.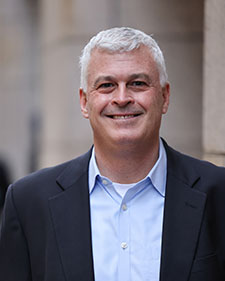 Matt Parillo
Director of Marketing and Communications, Sawyer Business School
617-573-8631
[email protected]
Before joining Suffolk, Matt Parillo served as assistant vice president of communications for the Institutional Advancement division at Brandeis University. There he oversaw all communications activities to enhance institutional visibility, drive audience engagement, and support fundraising for the division. Before that, he served as executive director of marketing and communications for Brandeis International Business School.
Matt has held leadership positions at The Walt Disney Company, WarnerMedia, Yahoo!, and various venture-backed startups. A native of Massachusetts, he began his career in the consulting arm of Bain and Company in Boston after graduating from Bowdoin College. He also attended the University of Chicago Booth School of Business on a summer fellowship program, where he studied marketing management and organizational structure and process.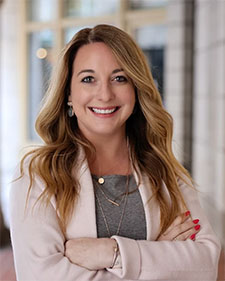 Gillian Smith
Director of External Communications and Media Relations
508-237-5366
[email protected]
Gillian Smith is the director of external communications and media relations at Suffolk University, where she oversees and drives Suffolk's strategic efforts to elevate reputation through outreach to the media, external partners and influencers.
Prior to joining Suffolk in 2022, she served as the deputy director for media relations at Cornell University, where she oversaw strategic efforts to amplify and elevate faculty expertise in the media. She previously worked as a digital producer for WHDH-TV in Boston, and started her career as the editor of the Duxbury Clipper on Massachusetts' South Shore.
She holds a BA in journalism from Ithaca College and a master's degree in journalism innovation from Syracuse University.
Mailing Address
Suffolk University
Office of Public Affairs
8 Ashburton Place
Boston, MA 02108-2770
Street Address
Suffolk University
Office of Public Affairs
73 Tremont Street - 13th floor
Boston, MA 02108