Helping Fortune 500 Firms Stay e-Secure
Using his Suffolk EMBA, alumnus Joe Krause helps build PwC's cybersecurity capability.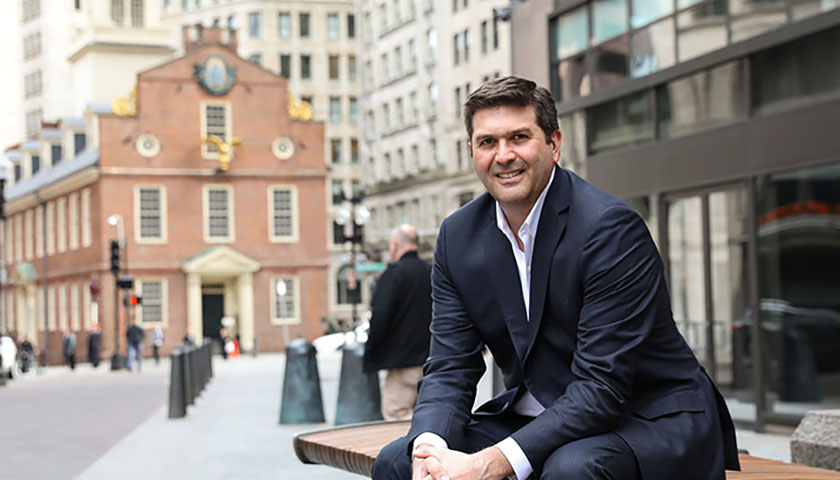 Balance sheets are just the beginning.
Indeed, PwC—known as one of the "Big Four"—has expanded way beyond audits and accounting and now offers a range of 21st-century professional services to clients, including one of the most relevant: cybersecurity.
As Target, Yahoo, and Equifax have taught us, cyber threats are the norm these days. So having a smart team in place to help your company battle hackers is essential. That's where Joe Krause, EMBA '13, comes in. As a director with PwC's Cybersecurity and Data Privacy practice, he's tasked with building the operation in the Northeast market.
"PwC has one of the world's most well-known and respected consulting brands, and I have been given a unique opportunity to develop a core competency and practice from the ground up," Krause said.
He says it's kind of like being in a startup within a white-shoe accounting firm. And having the MBA from the Sawyer Business School has been invaluable. The PwC brand gets Krause into the board rooms and executive offices of Fortune 500 companies around New England. But it's his Suffolk EMBA that helps him ace the meeting and close the deal.
"The knowledge I gained through my EMBA experience has provided the foundation I need to converse with the business community," Krause said.
The new realities of cybersecurity
It's tempting to think of cybersecurity as simply an IT problem. But Krause says that with hacking and cyber criminals so prevalent, companies need to think big picture.
"For any enterprise, cybersecurity is a business problem first," he said. "Organizations that continue to treat cybersecurity as an IT problem will continue to struggle and fail to protect themselves from motivated, dedicated cyber threats across the globe."
In other words, when it comes to being successful, cybersecurity needs to be part of the business discussion as much as balance sheets and strategic plans.
"As technology continues to change the way businesses in every sector operate, leaders of tomorrow need to be agile, adaptive, and aware that effective cybersecurity protection is their challenge to solve," Krause said.
Contact
Greg Gatlin
Office of Public Affairs
617-573-8428
Ben Hall
Office of Public Affairs
617-573-8092