Alumna a Driving Force on Mass. Budget Planning
When Kristen Lepore '92, MPA '97 was finishing her graduate work at the Sawyer Business School, she noticed a job posting for a state fiscal policy analyst outside of a school office and decided to apply. Lepore will tell you that this opportunity would change her life.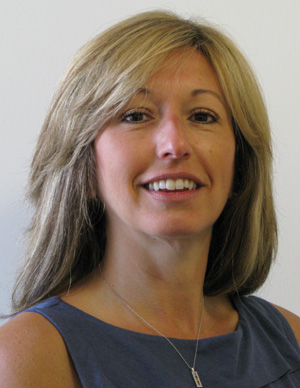 "If it weren't for Suffolk, I wouldn't be where I am now," she says.
Nearly 20 years later, Lepore is secretary of the Massachusetts Executive Office for Administration and Finance in the Baker administration. Her work is intensive, especially as she immersed herself in preparing the governor's budget proposal, released in early March. She says it had been a seven-day-a-week job during that period, with the typical day starting at 7 a.m. and lasting until 9 or 10 at night.
"I would leave when it was dark and get home when it was dark," says Lepore.
In the nearly two decades since she saw that posting at Suffolk, Lepore has put together an impressive resume. Most recently, she served as vice president of government affairs at Associated Industries of Massachusetts. She was policy director for Charlie Baker's gubernatorial campaign in 2010 and was director of fiscal policy for the Executive Office for Administration and Finance during Gov. Paul Cellucci's administration.
When it comes to her career, Lepore says that she was truly enriched by her MPA classes. The many case studies she worked through required significant analysis, something which she says has helped when it comes to looking at fiscal policy.
Lepore holds a number of responsibilities in her current role. She manages the state's administrative agencies, such as human resources and information technology. Additionally, she has the task of formulating Baker's budget plan and implementing the state's capital and operating budgets.
For Lepore—who is working alongside Baker, whom she's known for nearly 20 years—the best part of the job so far has been collaborating with her colleagues.
"The people I work with are hard working," says Lepore. "They are all very mission focused and dedicated to the cause."
And though it's been stressful to have so much to work on since her appointment this past January, Lepore says that she and her staff have truly loved their first months on the job.
"As busy and crazy as it's been, we've all had a lot of fun," says Lepore. "Everyone is enjoying what they're doing."