The Big Leap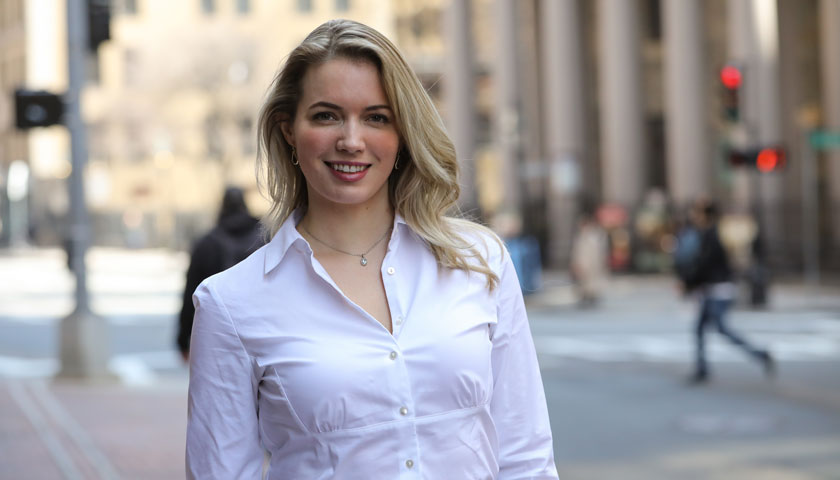 Almost everyone who earns a Suffolk EMBA can point to moments that changed the way they think about business. For Jennifer Wiens, the Sawyer Business School experience was downright transformative.
Three years ago, she had been laid off from a biotech company in Seattle. Knowing that opportunities in that sector were harder to find in that part of the country, she decided to make a big change and move to Boston.
"I had to go where the jobs were. So I picked Boston, this amazing city with lots of opportunity," said Wiens. "And with Suffolk being in the heart of the city, I thought it could help me capture that sense of control in my career. I think it's absolutely done that."
Around the time she moved to Boston and started her EMBA, she took a position as a global product manager at Charles River Labs, which involved coordinating multiple teams and meeting with clients all around the world.
"It's a very challenging role, and I couldn't believe three years ago I'd be doing this now," she says. "I was just this nerdy little scientist for many years. And now I'm giving big board presentations to executives on a whole-business strategy. It's just this amazing transformation."
And she can draw a direct line from her role at Charles River Labs to her EMBA.
"Because of my Suffolk experience, I don't feel like I'm out of my element. I'm explaining business concepts to people who've been in business for 20 years. I'm teaching them current approaches to certain things."
And it wasn't just the classroom experience that boosted her confidence. Her cohort played a big role, too.
"I'm an acquaintance junkie," Wiens said. "So to get 16 people at once whom I call friends was amazing and the most impactful because we're all still talking and learning from each other."
Great job. Great company. Great future. Everything was moving along nicely for Wiens at Charles River Labs.
And then she made another transformative move—by leaving the company.
A Sleepy Start-Up
For her EMBA capstone course, Wiens needed a client. So she got in touch with the owner of Advanced Dental Sleep Medicine, which offers alternative, non-surgical ways to reduce sleep apnea, a root cause of many diseases. She convinced the owner to let her create a business strategy and marketing plan, both of which worked so well that the owner convinced her to leave Charles River Labs and come work for him.
"The company's gotten a lot of good buzz," says Wiens. "So the business is poised to explode and franchise out. And that's where I come in. It's very entrepreneurial."
She's basically full-time employee #3, a 180-degree shift from Charles River Labs. And yet, because of her Suffolk experience, she's just as confident and prepared to handle this new challenge.
"Supply chain logistics. Operational management marketing. Business development," Wiens says. "There are lot of my EMBA classes that I pull a lot of information from. And a lot of confidence from."
Contact
Greg Gatlin
Office of Public Affairs
617-573-8428
Ben Hall
Office of Public Affairs
617-573-8092