Kathleen Vinson Receives Innovation Award
Legal Writing Institute honors professor for new approaches.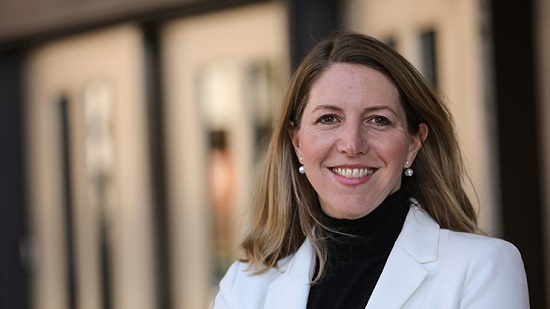 Kathleen Vinson Receives Innovation Award
Suffolk University Law School Professor Kathleen Elliott Vinson will be honored by the Legal Writing Institute (LWI) for her work as "a tireless innovator." The LWI will present Vinson with its 2018 Mary S. Lawrence Award on November 30, 2018, at the University of Oregon School of Law. Vinson is the director of Suffolk Law's Legal Practice Skills program. The Lawrence Award recognizes an individual for pioneering scholarship and innovative curriculum or program design.

Suffolk Law's Legal Writing program, which Vinson leads, placed ninth in the nation in the U.S. News rankings. The program has ranked in the top 10 for seven consecutive years.

In its official statement the LWI Awards Committee wrote that it had selected Prof. Vinson for the award in recognition of her leadership in the field, noting Vinson's ability to foster relationships between the school's writing program and practitioners, bring legal writing and research skills across the curriculum, and to nurture the status of legal writing faculty.
Two nominators wrote, "[T]he Suffolk faculty have been especially responsive to changes in law student populations, in law practice, and technology. Kathy and her colleagues have been leaders in initiating or incorporating innovations such as flipped classrooms and in applying technology that can be used to aid student learning outside the classroom."
Vinson has co-authored two books on legal writing, Mindful Lawyering: The Key to Creative Problem Solving (with Shailini George and Samantha Moppett) and Legal Analysis: The Fundamental Skill (with David Romantz). She has been both the President of the Association of Legal Writing Directors and the Chair of the AALS Section on Legal Writing, Reasoning, and Research.
The award is named for Professor Emerita Mary S. Lawrence, longtime Director of the Legal Writing and Research Program at the University of Oregon School of Law and an early Chair of the Association of American Law Schools Section (AALS) on Legal Writing, Reasoning, and Research.