Quick Thinking
Students solve real business problems in real time.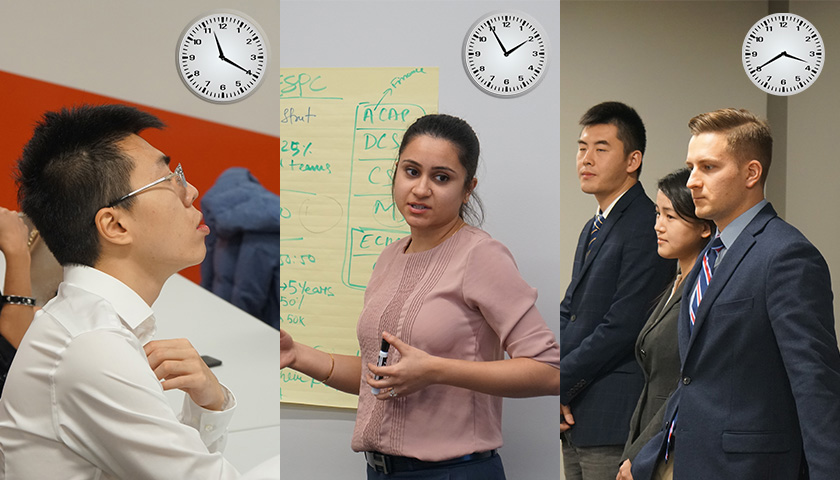 As this video shows, one of the hallmarks of a Suffolk University Sawyer Business School education is the chance to interact with, learn from, and work for real clients on their business issues. While some assignments may last an entire semester, others take just a few hours.
A great example of the latter is flash consulting. Students receive a business problem from a client, go off in groups to brainstorm, and come back the very same day to present their solutions.
The echoes of "Shark Tank" notwithstanding, flash consulting can be incredibly valuable: substantive for students and thought-provoking for clients.
The Business School's EDGE Professional Development workshops sponsored a flash consulting session at AECOM, a Fortune 200 engineering firm with a main office just down the street from Suffolk University.
Follow along as the students help AECOM figure out ways to grow its business. Watch the video.
Contact
Greg Gatlin
Office of Public Affairs
617-573-8428
Ben Hall
Office of Public Affairs
617-573-8092