Suffolk University to Launch a Custom-designed Online MHA
First Master of Healthcare Administration e-courses to be offered in September 2019.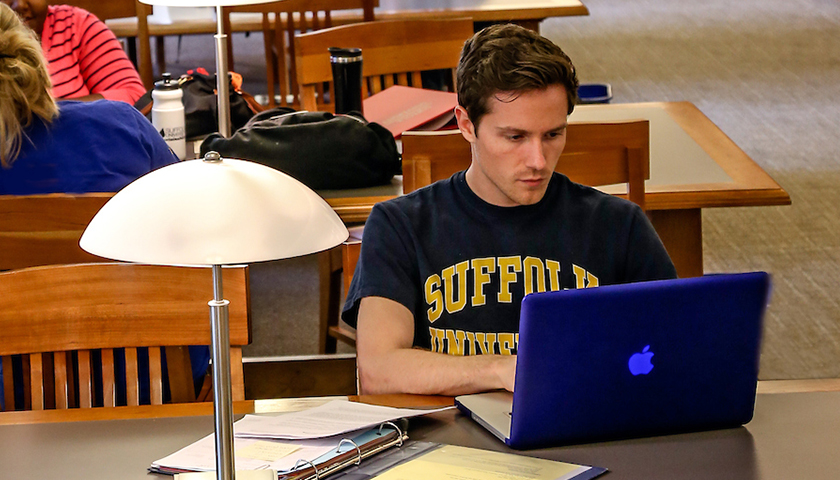 In its continuing effort to give healthcare professionals the knowledge, skill set and learning options they need to be successful, Suffolk University's Sawyer Business School has announced it will launch a new, 100 percent online Master of Healthcare Administration program for the fall of 2019.
Designed specifically for part-time students, the University's online MHA will mirror the face-to-face MHA program, comprising 42 credit hours plus a 3-credit internship for students who do not have experience in U.S. healthcare. Students will be able to complete the online program in as few as 28 months.
Courses will run one at a time, sequentially, in two seven-week periods in the fall, spring, and summer semesters. Students will be able to participate at their own convenience, 24/7, as most classes will be conducted asynchronously using the most advanced online technology and learning methods.
"Graduate education must continuously change both its content and delivery methods to reflect the continuous changes in the healthcare field and meet the knowledge and skill requirements of healthcare leaders and managers," said Richard Gregg, director of Suffolk's Healthcare Administration programs. "At Suffolk, we are changing and expanding our MHA program to give students the option to learn face-to-face and online."
The Same Opportunities
Students in the new online MHA program will have the same types of opportunities as face-to-face students, no matter where they live and what their schedules might be. Online courses will be taught by the outstanding healthcare administration faculty who teach in Suffolk's face-to-face MHA. The MHA faculty comprises academics who publish their research and integrate it into their courses as well as healthcare practitioners who bring their experiences from the field into the classroom.
One of the Suffolk MHA program's distinguishing features is its ability to take advantage of the University's geographic location in the midst of Boston's world-class healthcare industry. Students engage with healthcare administrators and organizations through experiential learning activities and simulations that replicate real-life scenarios.
Students also hear presentations from national experts in their respective fields. They have mentors to serve as sounding boards and guides, and students engage in a wide range of professional development and networking opportunities in both the MHA program and through professional organizations like the American College of Healthcare Executives (ACHE). Students needing to gain experience in U.S. healthcare participate in internships in healthcare organizations in Boston and elsewhere, including California.
Redesigned Face-to-Face MHA Program
The launch of the online MHA accompanies the redesign and roll-out of the face-to-face MHA program. The new curriculum has a stronger emphasis on skill building in key areas for the evolving healthcare industry, including analytics, performance improvement, innovation, strategy, and change management. The face-to-face program is open to full- and part-time students; full-time students will be able to complete the MHA degree in as few as three semesters, compared with the current four semesters.
All students in both the online and face-to-face MHA programs will be able to take advantage of the many opportunities available at Suffolk's Sawyer Business School, including access to courses in graduate programs such as the Master of Business Administration, Master of Public Administration and Master of Science in Business Analytics. They also will have access to guest speakers, skill-building and career development workshops, and global travel seminars.
Suffolk's MHA program is the only MHA program in New England that is accredited by the Commission on Accreditation of Healthcare Management Education (CAHME). CAHME is the gold standard for accreditation, signifying the high quality of its accredited programs.
Suffolk University is poised to launch a number of online graduate programs in the summer and fall of 2019. This follows the successful rollout of a new online MBA last year. Each course adapts the in-class pedagogy to maximize the online platform and create a custom-designed learning experience.
Contact
Greg Gatlin
Office of Public Affairs
617-573-8428
Ben Hall
Office of Public Affairs
617-573-8092