Feeling All Mushy
First-year Suffolk student competes in eight-day dog sled race in Wyoming.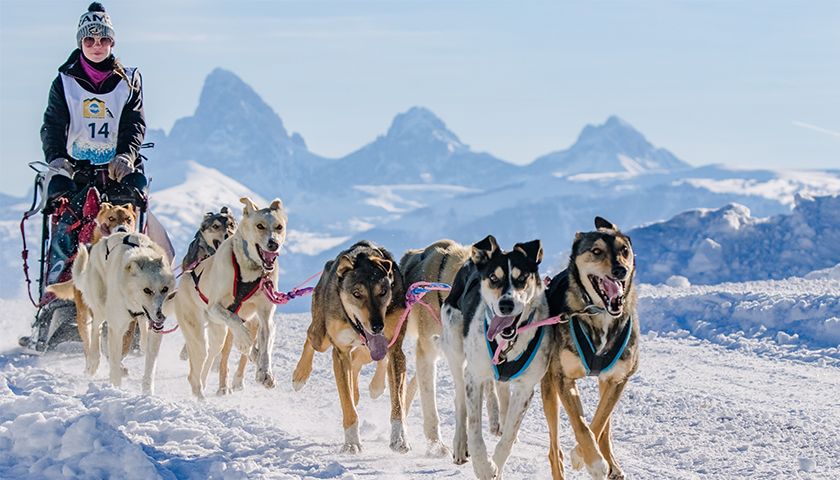 Pippin. Percy. Harry. Benjy. Horace. Carolina.
Greta Thurston, Class of 2022, reels off the names of her dog sled team with as much affection as a parent might list children.
"And don't forget Fred," smiles Thurston, newly returned from 10 days in Wyoming, where she participated in the Pedigree Stage Stop Race, one of the world's most competitive mid-distance dog sledding events.
Fred is lead dog on Thurston's team, one of 25 that raced this year. Unlike the famous Iditarod, which races straight from Anchorage to Nome, the Pedigree race comprises stages (think Tour de France). Each day the teams drive to a different city in Wyoming or Idaho, race the 30-35-mile stage, then pack up and move to a new town for the next day's stage.
So how does a Boston-based Suffolk student end up being a dog musher? Easy: she grew up doing it. Her family runs Double T Kennels near Steamboat Springs, Colo. She's been around dogs (and horses and other animals) her whole life and mushing since the age of four. In fact, she completed the final three years of high school virtually so that she could focus on dog sledding.
"The dogs are the reason that you become a musher," says Thurston, who's majoring in both Government and Marketing. "Everybody loves their dogs. They're so passionate and so excited to run every day."
They can also teach you a lot.
Moose in the Trail
"As a dog musher, one of the big things you learn is how to be adaptable and think on your feet," says Thurston. "When you're racing, you come across something new on every single trail. One time there'll be a moose in the way. What do you do when there's a moose in the trail? I don't know. There's never been a moose in the trail before! So you just have to learn as you go. You have to expect the unexpected."
The same was true about coming to Suffolk. Thurston had never lived in a city before—her closest neighbor at home lives three miles away. But her mushing lessons have helped her here, too, in learning to expect the unexpected with classes and city living. Indeed, her time spent on the racing circuit during high school helped prepared her for the transition.
"Starting Suffolk wasn't as shocking as I thought it was going to be," says Thurston. "With all the traveling around with the dogs, our home was…the dogs. Having been so may places and moving around with them to do racing, it's wasn't hard to adjust to college."
In fact, Thurston uses lessons from the trail just about every day.
"Every time you come across something new, you're not afraid. You just adapt to it," she says. You have to be willing to solve problems really quickly."
See Thurston (and Fred) at a vet check before one of the race stages. Woof.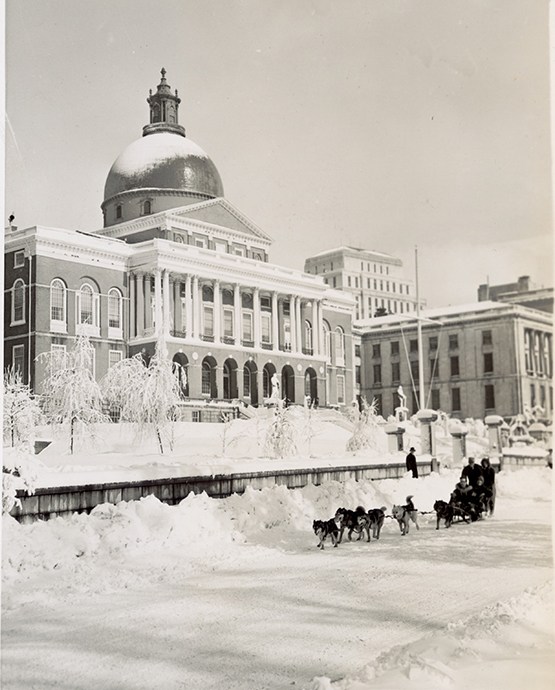 Contact
Greg Gatlin
Office of Public Affairs
617-573-8428
Ben Hall
Office of Public Affairs
617-573-8092