Innovative Approaches to Addressing the Justice Gap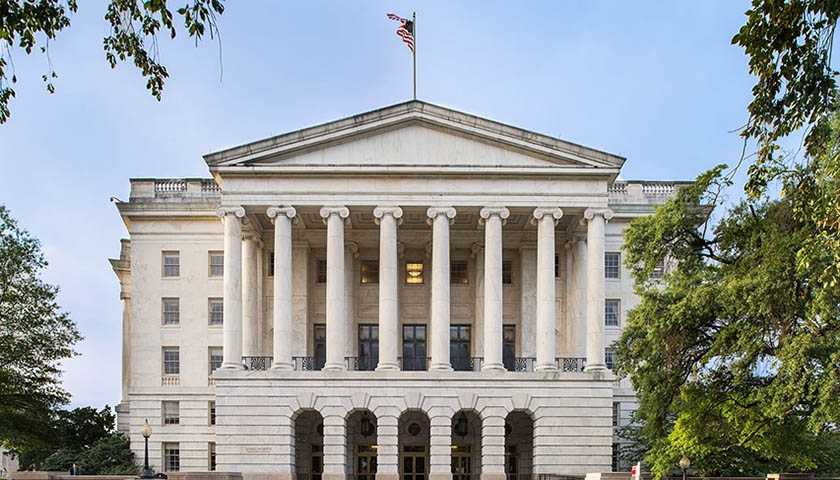 Law schools can play a key role in reversing a growing crisis in access to legal services by driving down legal costs, Suffolk University Law School Dean Andrew Perlman told Congressional staffers in Washington. The May 21 briefing was spearheaded by the American Academy of Arts & Sciences and the House's Access to Civil Legal Services Caucus.
Legal services are increasingly out of reach for poor and middle-income Americans, who often are left without help when faced with child custody, debt collection, eviction and other legal issues. Perlman cited a study by the World Justice Project that listed the United States 99th out of 124 countries in terms of affordability of civil justice.
One answer to what Perlman described as a complex problem is teaching new skills to aspiring lawyers, he told Congressional aides at a Capitol Hill briefing. "I believe that we need to train lawyers and all legal professionals to use technology and innovation to deliver legal services and information more efficiently and effectively so that we can reach more people with the same resources," Perlman said. "In a nutshell, law schools need to teach future lawyers how to use or even develop technology or innovative methods to help more people."
Perlman pointed to a handful of law schools around the country, including Suffolk Law, that are developing new courses, web-based platforms, legal design labs, free online tools, and apps that are helping low- and moderate-income people affordably access the legal help they need.
He offered examples of projects, at Suffolk Law and elsewhere, that use TurboTax-like interfaces to generate documents and forms that people can use to address their civil legal needs, like responding to an eviction action or filing for bankruptcy. He discussed a Suffolk Law-developed app that can help people identify public benefits to which they are legally entitled; and Learned Hands, a Suffolk Law-Stanford University project that is
training artificial intelligence to decode ordinary people's legal questions
. The AI project is building the technological backbone for more robust online and mobile assistance for pro se litigants.
Another solution can be seen in the Law School's Accelerator to Practice Program, which trains students in legal technology and sound business practices to increase efficiency and reduce overhead, making it possible to serve moderate income clients, Perlman said.
Perlman acknowledged that teaching lawyers and law students to be more efficient will not solve the access to justice problem, but he argued that doing so can be an important part of the solution to a pressing public need.