Understanding Poverty in Rwanda
Economics professor helps data-collection effort that drives policy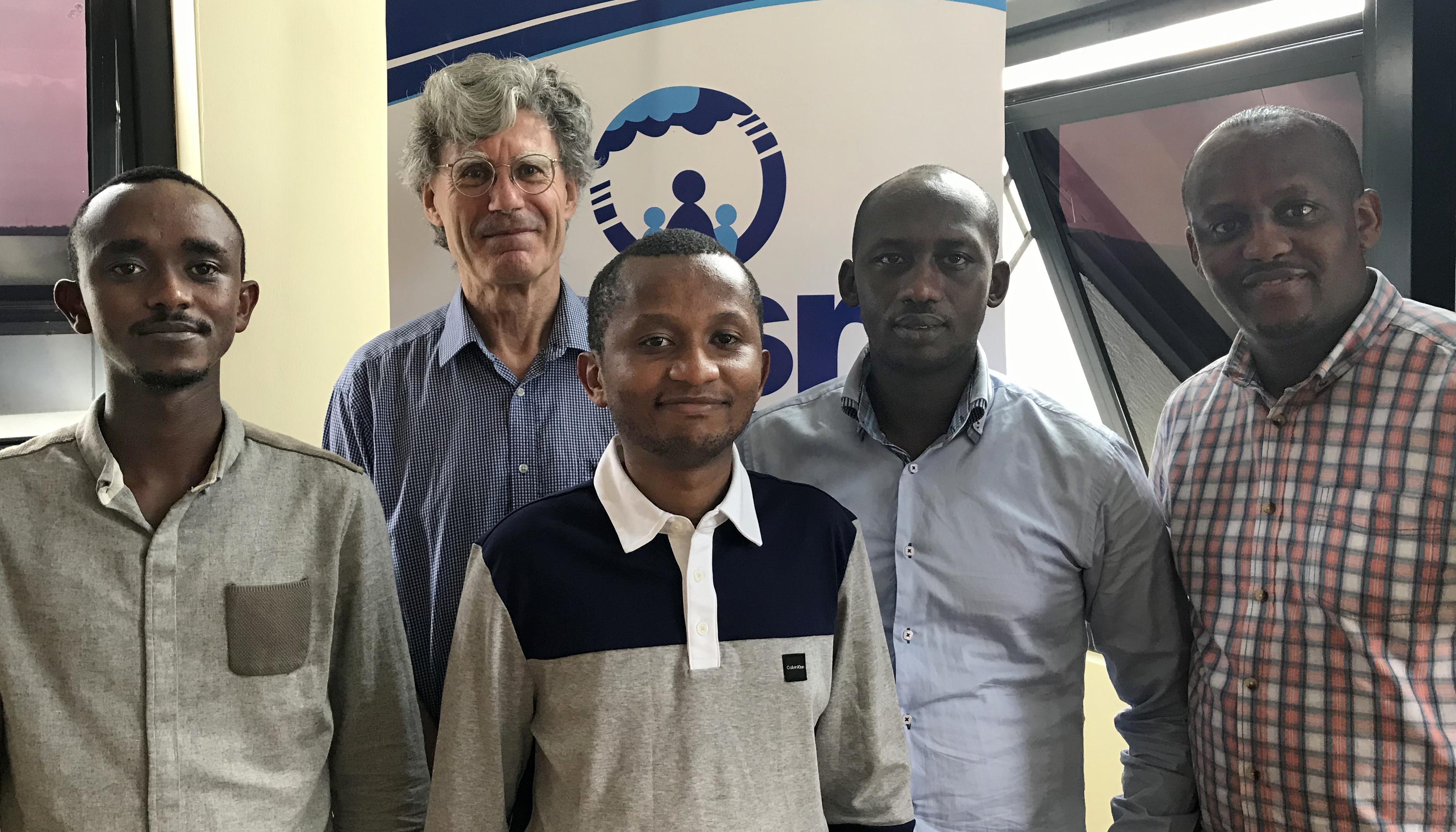 To remedy poverty, it is necessary to analyze and understand it, and Suffolk University Economics Professor Jonathan Haughton has been working with the government of Rwanda on comprehensive measurement of the African nation's standard of living and how it changes over time.
Twenty-five years have passed since the Rwandan genocide against the Tutsis claimed more than 600,000 lives. Rwanda had seen significant development gains in the interim, according to the World Bank. However, the standard of living of the poor has barely budged in recent years, said Haughton, who is on the front line of the effort to collect data in regular intervals.
"What we found is that from 2014 to 2017 poverty barely fell," he said, and although reports published last December showed some improvement, the change was not statistically significant.
Policy pronouncements
"Rwanda ministers were soon saying that more focus is needed on the poor," said Haughton. "They would talk about how to do better in their public pronouncements."
One of the areas the recent report showed the most change in was electric light. Rwanda is a largely rural country, and most of it is not on the electric grid.
"They need electricity for light and cell phones, but neither needs much power, so people are jumping to solar. They install little panels on roofs or on trees," said Haughton.
Cell phones, motorbikes…and gorillas
Most Rwandan households now have mobile phones but not smartphones, and people don't own radios because that capability is built into most mobile phones.
Haughton said he would have expected greater increases in the numbers of televisions or computers, but only a small fraction of households own them. He also expected an increase in the number of bicycles, but that wasn't seen, and Haughton suspects Rwanda's hilly terrain may be a deterrent to bike travel.
"The middle class travels by motorbike taxi in Kigali [the capital], with Uber-like apps used to call them," he said.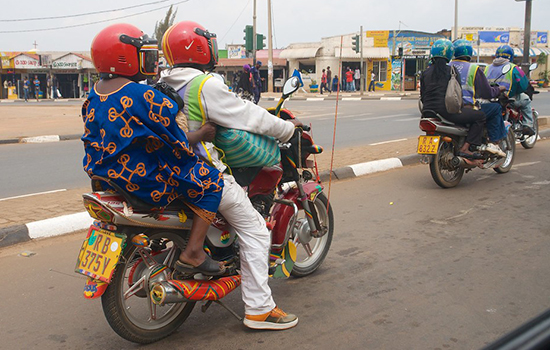 Tourism accounts for 10 percent of Rwandan GDP. The main attractions are the mountain gorillas made famous by primatologist Dian Fossey. They live high up in the mountains of the Volcanoes National Park in the north of Rwanda.
"Dozens of families of gorillas habituated to visits by tourists live in a temperate equatorial forest atop volcanoes," said Haughton, who has been among the visitors.
International collaboration
It was Haughton's work with the World Bank that brought about the collaboration between economists in the Rwandan government and the Dublin-born professor from an American university.
Haughton had coauthored the Handbook on Poverty and Inequality, published by the World Bank in 2009. The book includes downloadable data and practical exercises and is meant to provide useful tools to researchers and analysts. It has been cited in academic literature almost 1,000 times, according to Haughton. After the handbook caught the attention of the National Institute of Statistics of Rwanda, that office sent Haughton an email asking if he would help collect and analyze data on poverty in the African nation.
As a result of that initial collaboration, Haughton was the principal author of the Rwanda Poverty Profile Report 2016/17, published last November.
Data collection
Haughton began reviewing the data-collection document last fall in preparation for a new round of surveys. He spent spring break 2019 in Kigali, working to revise the lengthy questionnaire that will be used later this year to collect updated information about their standard of living from nearly 15,000 households.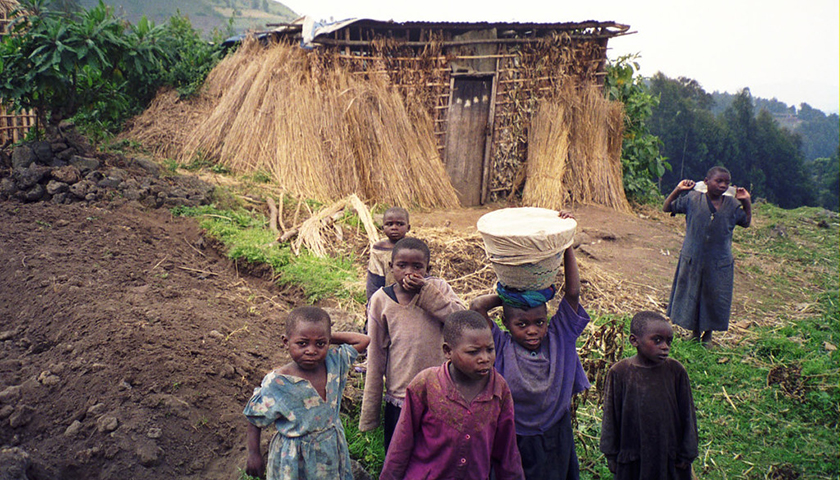 "The work I do is related to measurement and analysis of poverty and inequality," said Haughton, who also has studied economic conditions in Vietnam, Thailand, Egypt, and elsewhere.
"The Rwandan government pays attention because, if it can show poverty falling, it is good for investments and votes," said Haughton.
The standard-of-living data are collected every three years. The National Institute of Statistics of Rwanda trains and hires teams of data collectors who interview people over time in villages and cities.
"They repeat the interviews eight times in rural areas," said Haughton. "In urban areas they return to the same households eleven times.'
The initial interview is lengthy, covering all aspects of consumption. Follow-up interviews are relatively short. The collected data are cleaned, compiled, and written up.
Tragedy's long reach
The impact of the genocide is present in nearly every aspect of Rwandan life, including the data-collection process. Rwanda is a nation of young people because the older generations were decimated by the genocide. An estimated 800,000 people died, so the people, and thus most of the interviewers, are young.
That 25-year-old tragedy also changed the nation linguistically.
"Because Rwanda was once a French colony, that was the official language," said Haughton. But France had sided with the Hutu government during the genocide against the Tutsi minority, and the country's new rulers responded by making English an official language, according to Haughton. Moreover, many of today's Rwandan leaders grew up speaking English in Uganda, where they had fled, which eased the linguistic transition. However, all Rwandans speak Kinyarwanda, which is the language of everyday life.
"You don't overnight become an English speaker. So the data—mostly numerical—are collected in the local language, and I work with a translator," said Haughton.
Sharing information
Rwanda is very open about making data available to the public, according to Haughton. A group thought to be anti-government downloaded data from the earlier survey and came up with an analysis that contradicts that published by the National Institute of Statistics; it said that poverty is rising.
Haughton pointed out that "analysis is fragile" as economists make adjustments and judgments. For example, adults in a family may need more nourishment than children, which might explain different rates of consumption of food.
"What is interesting from an academic viewpoint is that the government made the data freely available to people who could arrive at a different conclusion," he said.
Haughton returned to Rwanda for a week this summer to help finalize the new questionnaire.