Launching Nonprofit Careers
An innovative Suffolk minor combines a focus on service with career paths in the growing nonprofit space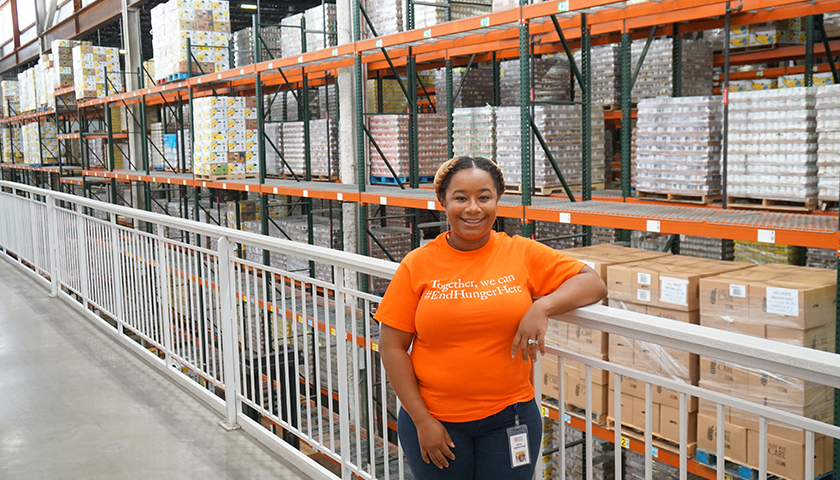 Nonprofit organizations are often recognized for addressing societal and community challenges. But the nonprofit sector gets far less attention for the significant role it plays in the economy. This sector is an economic engine that is increasingly offering a place to launch successful and rewarding careers.
That's the reason the Sawyer Business School in 2019 launched a new minor in Nonprofit Management. The goal was to give students interested in the nonprofit space the tools they'll need to hit the ground running in what's become a huge job market. Massachusetts alone has more than 34,000 nonprofit entities — from billion-dollar behemoths like Mass General Brigham, the largest private employer in the state, to smaller ones like Interfaith Social Services of Quincy, Massachusetts, which provides a comprehensive range of services to people experiencing homelessness.
One estimate says there are more than 1.5 million nonprofits in the United States. A 2019 Johns Hopkins report found the nonprofit sector employed more than 12 million people, the third-largest workforce among U.S. industries, and that it is growing faster than overall employment.
"What we're trying to do is make students think about nonprofits on a different level," says Sawyer Business School Professor Sonia Alleyne, who was instrumental in developing the minor. "The education, experience with internships, and other business skills students pick up during their time at Suffolk can be transferred into the nonprofit space."
"The minor definitely fits with President Marisa Kelly's vision for Suffolk," says Professor Brendan Burke, co-creator of the program. "It's work with meaning. Spending your day on the leadership team of organizations that serve the disadvantaged or help with immigrant needs or people struggling with opioid addiction — it's important and fulfilling work."
Thought Leaders
Alleyne has also started a Service Learning Think Tank, which aims to become a go-to resource for nonprofits around the state.
"We want to give undergraduate and graduate students experience with nonprofit organizations on a deeper level to address the social good," says Alleyne, who is also executive in residence — the first woman and the first person of color to hold the position at Suffolk.
Last winter, for example, one class assisted the City of Boston's Age Strong Commission. Each student made check-in calls to 100 seniors to make sure they were doing OK during the COVID lockdown. The students asked if the person needed anything and made sure they knew about the city's 311 hotline.
"We were able to call over 56,000 Boston residents over the age of 60," says Eugenia Soiles, program manager at the Age Strong Commission. "We would not have been able to check in on so many older adults without the help of students at Suffolk."
In another class, "Fundraising for Nonprofit Organizations," students examine the composition of boards and their fiduciary responsibilities. They also learn about fundraising, grant writing, and social enterprise. For a final project, student groups each create a business plan for a local Boston nonprofit. The best pitch wins a prize: seed money for that organization.
"Students are excited about that," says Alleyne. "It's real, not theory-based. And it's local, which is important to them."
Since the Think Tank launched, other programs at Suffolk, like Marketing and Business Analytics, have reached out to find out how they can incorporate nonprofits into their curricula.
"If we can give as many students as possible a new perspective on homelessness or food insecurity, that's a big deal," say Alleyne. "We want them to have a greater awareness of social issues and ills. And, at the same time, we want them to understand that the nonprofit sector is a very viable career path."
Learn more about the Nonprofit Management minor.
Contact
Greg Gatlin
Office of Public Affairs
617-573-8428
Ben Hall
Office of Public Affairs
617-573-8092