Suffolk Law Launches a Master of Science in Law: Life Sciences
New STEM-designated degree designed for careers in biotech, pharma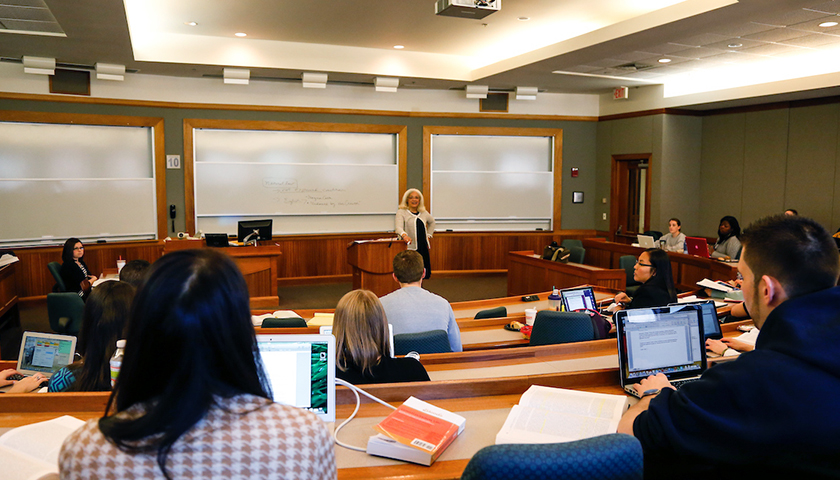 Suffolk University is now accepting applications for a new Master of Science in Law: Life Sciences ( MSLL) degree designed to help students secure jobs and advance careers in one of the fastest growing areas in the state—life sciences, which includes the biotechnology and pharmaceutical sectors.

A 2019 Massachusetts Biotechnology Education Foundation report indicates that the state does not have enough suitably trained workers to fill available life sciences positions. The report, which is receiving significant media coverage, indicates that filling openings for life sciences jobs often takes more than three months as employers compete against one another for promising candidates.

The Bay State is, proportionately, the top state in the country for openings in the life sciences area; approximately 12,000 new biotech/pharma jobs are projected for Massachusetts by 2024, according to the report.

To prepare students for a field that often spans academic disciplines, the new program includes courses in Suffolk University's Law School, Sawyer Business School and College of Arts & Sciences. The degree is designed for those who plan to transition into the growing field; professionals already working in the life sciences sector who want to expand their expertise; or lawyers who require specialized knowledge in the life sciences industry.

The MSLL program will provide graduates with the legal, business, and scientific knowledge and skills needed to support the biotechnology and pharmaceutical industries, including the following areas identified by experts in the sector:
regulatory compliance law and risk mitigation
drug development and commercialization of new therapies
intellectual property law
business practice
bio/pharma data and statistics
contract law
cell biology and genetics
negotiation
legal analysis
"We're offering this new degree to give people the knowledge and skills they need to excel in the life sciences sector," said Suffolk Law Dean Andrew Perlman. "Such training is especially important because the Massachusetts life sciences industry is one of the fastest growing employment areas in the Greater Boston area, and the sector has a tremendous, unmet demand for people with relevant expertise."
Students may complete the degree full- or part-time at Suffolk's downtown Boston campus with no GRE, GMAT or LSAT required. The MSLL is also STEM-designated, which means international students may qualify for an extended Optional Practical Training (OPT). The program has received acquiescence from the American Bar Association.

Within the life sciences area, the program's graduates will be well-prepared to compete for positions that include:
Program/Project Manager
Manager, Compliance and Monitoring
Technology Specialist
Contract Manager
Associate Director, Ethics and Compliance
Regulatory Operations and Publishing Manager
Contracts Negotiator
Product Developer
Policy Analyst
Biotechnology Transactions Attorney
Learn more about the new MSLL.