A Revolutionary Idea
Professor advocates for committee to celebrate nation's 250th anniversary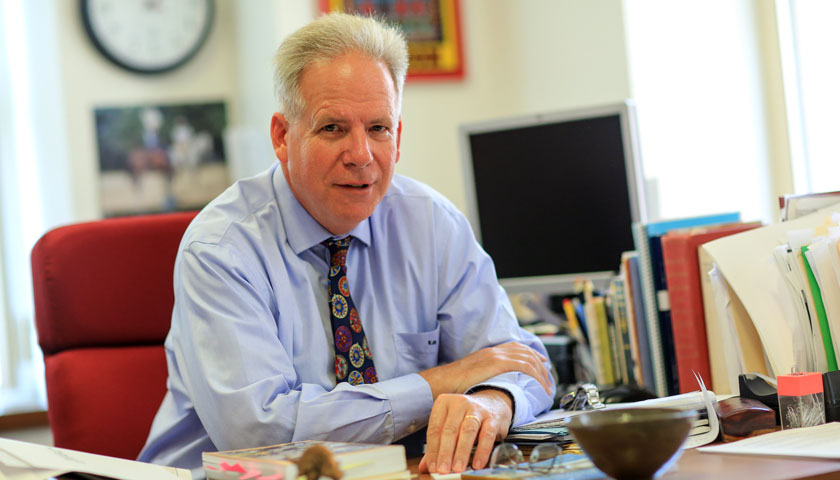 "We like to say that the American Revolution happened here and then they went to Philadelphia to fill out the paperwork," says History Professor Robert Allison.
Now Allison is doing everything in his power to make sure Massachusetts has a leading role in commemorating the country's fight for independence.
He recently spoke at the Massachusetts State House before the Joint Committee on State Administration and Regulatory Oversight to advocate for the creation of a state commission to honor the nation's 250th anniversary.
"The American Revolution began in Massachusetts, and its 250th anniversary will present our state with the opportunity to share with the nation, the world, and ourselves the unique role the people of our Commonwealth played in bringing on American independence," he said.
Immersed in history
Allison, who has written and teaches about the American Revolution, marvels at how Boston's history can come to life with a simple stroll along campus.
"On any given day you can walk outside and see hundreds of people walking along the Freedom Trail," he said. "People are coming here from all over just to see and learn about the history of Boston and everything it has to offer."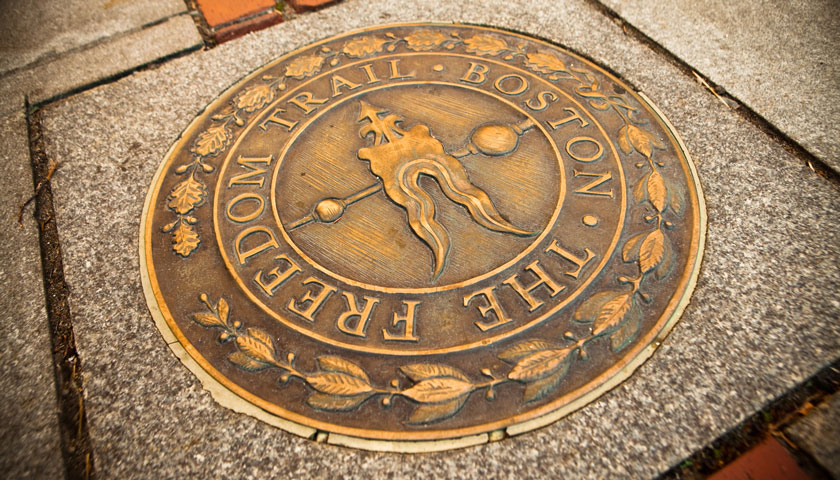 "Everyone around the world knows about our big events, like the Boston Massacre and the Boston Tea Party, but there are so many more stories that are part of our history," he said. "Some are well known, others deserve to be better known."
Boston's proper place
New Jersey, Pennsylvania, and South Carolina already have created state commissions to plan for the 250th anniversary of the American Revolution, and Tennessee is in the process of doing so now, says Allison.
Allison wants to make sure Boston doesn't miss the opportunity to lead the celebration of its own history.
He is chair of the Advisory Committee for Revolution 250—a consortium of Massachusetts organizations working to commemorate the anniversaries of events that led to the American Revolution.
The group, which also includes Suffolk faculty members Robert Bellinger and Richard Taylor, is sponsoring a video documentary contest to get elementary school children involved in Boston history. It has partnered with the Massachusetts Council for the Social Studies and the New England History Teachers Association to present the online course "Underrepresented Voices of the American Revolution."
"Revolution 250 is giving us the opportunity to educate people of all ages about Massachusetts history, and to promote all of our historical landscapes and resources," said Allison.
"We have the real story here. It is our story to tell and inspire the generation that will be here for our nation's three hundredth anniversary and all who come after to continue telling it, so what was accomplished in Massachusetts between 1761 and 1776 will continue to guide a nation of free men and women."