Response to long-distance letter comes as a surprise
When he was 10 years old, Max Vredenburgh woke up one day and wrote a letter. He then put it in a glass wine bottle and tossed it into the sea at Long Beach in Rockport, Massachusetts.
"With all of the waves, I thought it would hit a big rock and crash right there," said Vredenburgh, now 19 and a Suffolk University student.
So you can imagine his disbelief when learning that on October 10, 2019, his bottle washed up on a beach in southern France. It was picked up by a G. Dubois, who recently wrote back to Vredenburgh.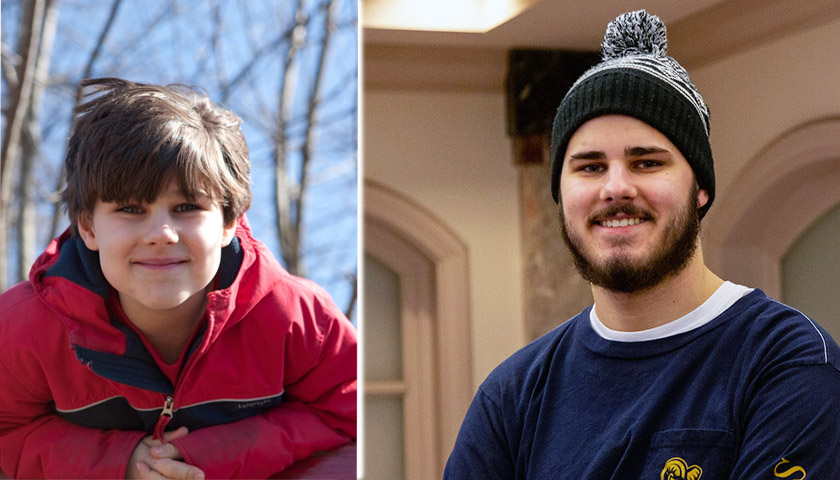 Vredenburgh's dad was going through a pile of mail in early November at the family home in Wenham when he came across the letter overseas. He immediately texted his son with the news.
"My heart just stopped, because I couldn't believe that it actually worked," said Vredenburgh, Class of 2020, a finance major. "It's mind-boggling. I think about this bottle just bopping in the ocean in the middle of nowhere for years."
The letter, dated August 21, 2010, read, in part: hello, my name is Max. I like apples, I like the beach, my favorite colors blue, I like animals, I like cars, and I like outer space. Please write back.
After nearly a decade, Vredenburgh's message in a bottle has created a long-distance connection with someone he has never met and knows nothing about.
"But we have this common story to share, and that's a pretty cool thing," he said.
Vredenburgh's feel-good tale has been featured in the media around the globe. His Twitter account has blown up, with over a half-million likes and 139,000 retweets.
"My friends think it's an uplifting story, but the exposure is kind of overwhelming," he said.
Vredenburgh plans to write back to G. Dubois and keep the lines of communication open. "I want to express my gratitude for writing back," he said.
And this time, he plans to put the letter in the mail, instead of a bottle.
"Because I don't want to wait another nine years," he said.