Volunteers gain experience while supporting local charity
A team of Interior Design students put their skills to work while creating an atmosphere of holiday enchantment in a South Boston townhouse.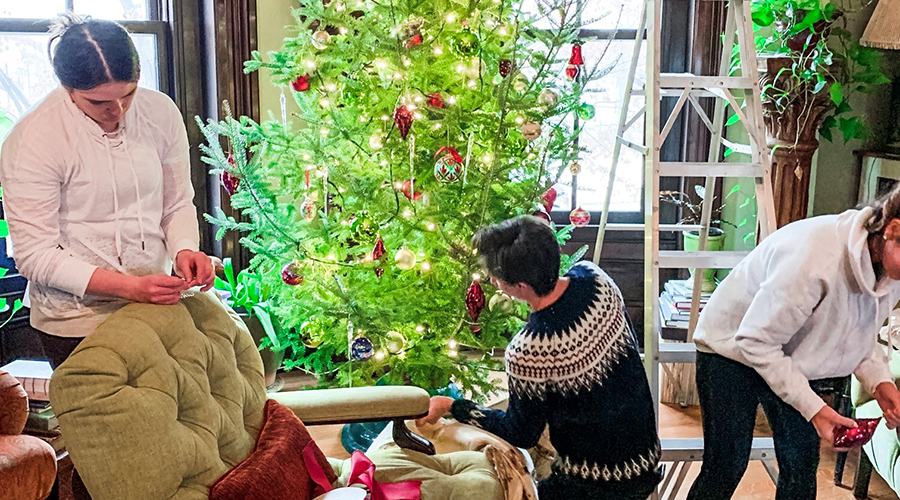 This is the fourth time that leading interior architecture and design students have volunteered their time and gained valuable design experience by decorating a home for an annual Catholic Charities Laboure Center fundraiser. The house tour attracts 2,000 visitors over two days.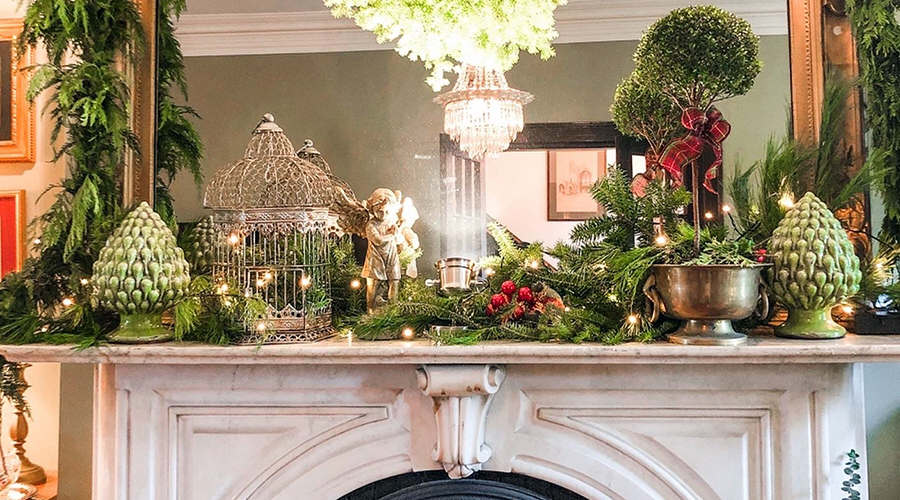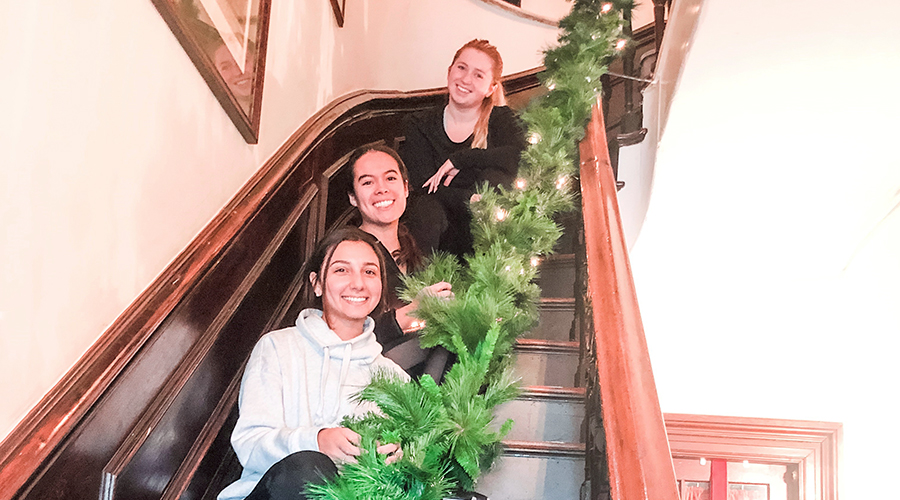 This year's lead designers, all members of the Class of 2020, were:
Keegan Espinola
Kiera Tobin-Rosman
Jess Stevens
Jasmine Pabon
Demitra Avramides
Additional students had a chance to contribute to the festivities by making ornaments that were hung on a holiday house Christmas tree.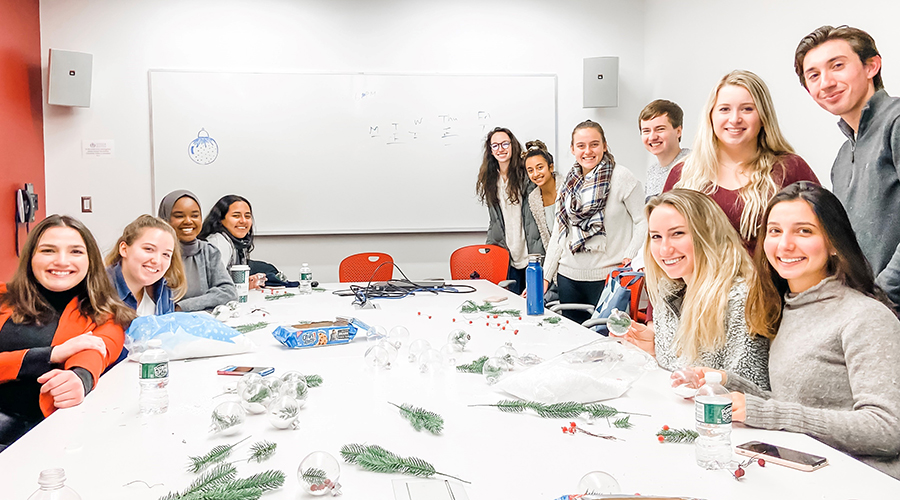 The students planned and shopped for weeks and then spent Thanksgiving weekend on setup.