Join Suffolk in Honoring MLK
Reception and award presentation will celebrate the life and legacy of Rev. Martin Luther King, Jr.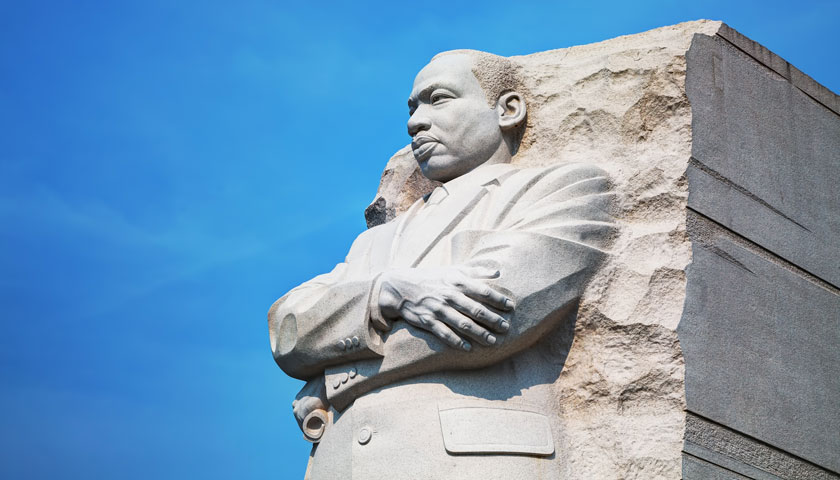 The Suffolk University community will gather in the historic African Meeting House on Tuesday, January 21, 2020, for an event honoring the life and legacy of Dr. Martin Luther King, Jr. The ticketed event will feature speakers whose work embodies Dr. King's dream and will include the presentation of the annual Creating the Dream Award.
Creating the Dream Award
Suffolk University's annual Creating the Dream Award honors the continuing dream of racial equity and collective liberation that Rev. Martin Luther King, Jr., spoke of in his "I Have a Dream" speech during the 1963 March on Washington. The award recognizes the efforts of an individual, organization, or department within the University that works toward creating an inclusive, respectful, and safe climate for members of the University community, with a sustained and tangible impact on Suffolk's communities of color.
Keynote Speaker
Reverend Brandon Thomas Crowley
Brandon Thomas Crowley is a scholar of Black ecclesiology, practical theology, and queer theory. He is senior pastor of the Myrtle Baptist Church of West Newton, Massachusetts, and an adjunct instructor at Harvard Divinity School. His research focuses on methodologies and discourses of subversion that aim to disrupt oppressive forms of ecclesial and theological normalcy within Black churches. Reverend Crowley earned his PhD in Religion and Society from Boston University. In 2009, he was ordained in the Progressive National Baptist Convention of America, Inc.
Event Details
Tuesday, January 21, 2020
Presentation at 12:15 - 1:30 p.m.
Reception: 1:30 - 2:30 p.m.
Doors will open at 11:45 a.m.
African Meeting House, 46 Joy Street, Boston
RSVP: Seating is limited. Please reserve your spot, and bring your Suffolk ID.
More information: Contact the Center for Student Diversity and Inclusion, 617-573-8613 or diversity@suffolk.edu.