How to Face a Verbally Abusive Boss
Employment law expert Prof. David Yamada featured in the New York Times
The New York Times Magazine featured Suffolk University Law School Professor David Yamada in an advice article, "
How to Deal With a Verbally Abusive Boss
," in its February 26 theme issue on the Future of Work.
Yamada, an employment law expert and director of the Law School's New Workplace Institute, recommends that verbally abused workers should determine if there are laws against the supervisor's conduct in the jurisdiction where they work. If the yelling or threatening is related to race, gender, disability, religion, age, national origin or sexual orientation, the abused should talk to a lawyer; research relevant fair employment practice agencies; and consider making a work-place discrimination complaint.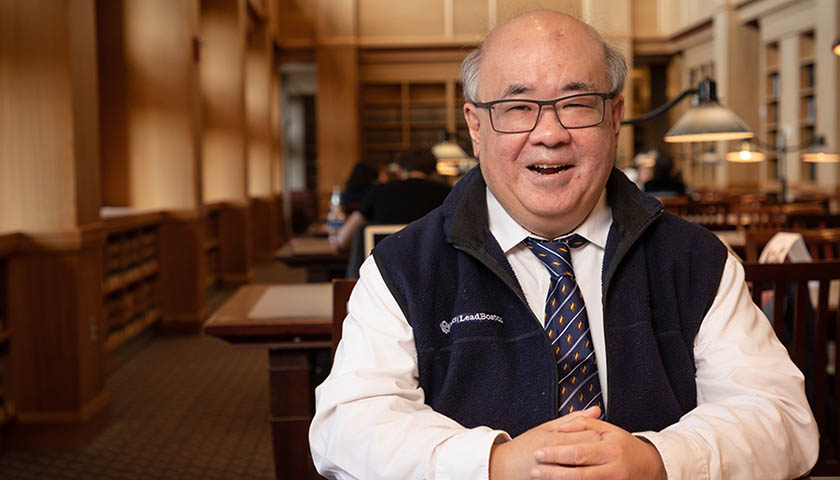 The article is included in a multi-part feature, "How to Work the System at Work, Five tips to gain leverage at the job" by columnist Malia Wollan.While there are generally no legal protections in the US for generic workplace bullying (not related to race, gender, and the other areas mentioned above), Yamada explains, employees should still read their company's personnel handbook to figure out if company rules address workplace bullying. If so, he recommends bringing the policy language to human resources when making a complaint, as well as copies of any correspondence that demonstrates the supervisor's bad behavior.
Though good preparation for a meeting with HR is sensible, Yamada tells the Times that often the HR department isn't much help. He also suggests keeping a copy of the personnel handbook and relevant correspondence at home, in case one is fired. Ultimately, Yamada tells the Times, victims of bullying will most likely need to find another job. "I frequently hear from people who stayed too long in these abusive work environments. The psychological and health effects deepen to the point where there are long-term repercussions for their well-being."
Yamada has spent a good portion of his career researching, writing, and advocating for the Healthy Workplace Bill, a model template for proposed workplace anti-bullying laws and ordinances in the U.S. The legislation gives severely bullied workers a cause of action and creates legal incentives for employers to prevent and respond to workplace bullying. In Massachusetts, 109 of the state's 200 legislators have cosponsored the bill.
Periodic scientific surveys conducted by the Workplace Bullying Institute estimate that one-third of America's workers have been a target of workplace bullying at some point during their careers—but unlike most countries in Europe and South America, the U.S. lacks laws to address the phenomenon. Yamada is also a leading expert on the intern economy, and his scholarship has significantly informed legal challenges to unpaid internships.
His blog, Minding the Workplace, is a popular source of commentary about dignity at work, employment and labor law, and employee relations. He is an international leader in therapeutic jurisprudence, a field which analyzes whether laws and legal systems promote or detract from the advancement of psychological well-being and human dignity. Yamada received the Bruce Winick Award for outstanding contributions to the field of therapeutic jurisprudence this past summer at the International Congress on Law and Mental Health in Rome.