Graphic Design Projects Answer U.N. 'Call to Creatives'
Animations focus on COVID-19 and public health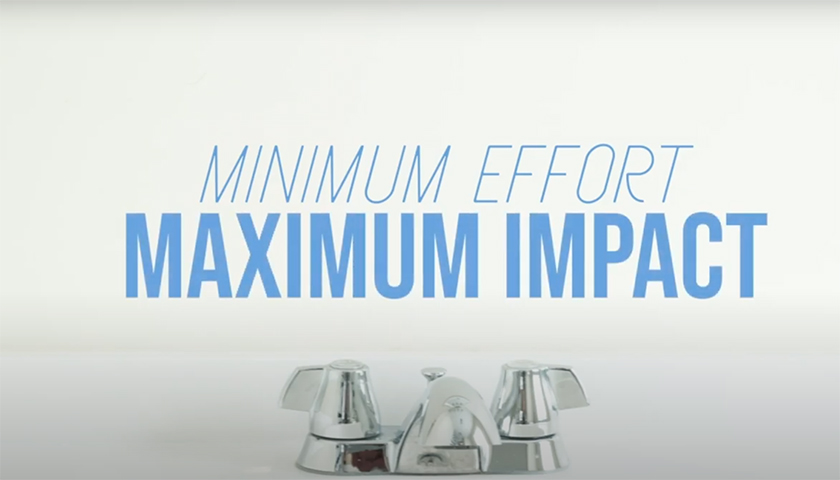 Spread the Word, Not the Virus.
That was the theme graphic design students chose for animations demonstrating how to stay safe and healthy during the coronavirus pandemic.
Inspired by a United Nations "Call to Creatives" for work promoting public health messages specifically related to COVID-19, students in the Advanced Computer Apps course created animations addressing personal hygiene, physical distancing, symptoms, kindness, contagion, and myth-busting.
No constraints on creativity
Students didn't let pandemic stay-at-home orders cramp their styles.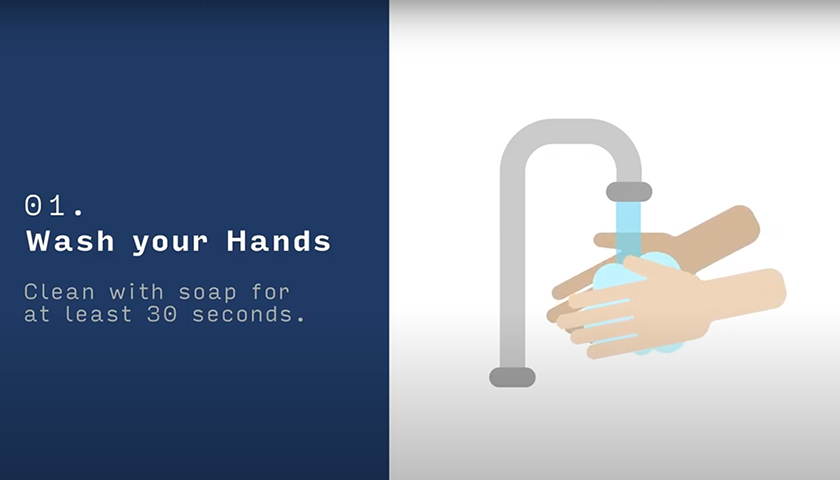 All Joshua Lueken needed to convey the importance of handwashing to prevent contagion was a digital camera, his apartment's bathroom sink, and a bar of soap. Lueken, Class of 2022, incorporated an original music piece, "Emma's Lullaby," which he wrote 10 years ago for his little sister.
"I wanted my animation to be simple visuals coupled with a short message that is easily understandable," said Lueken, a graphic design major and a military veteran. "I was looking to bring people's minds back from all of the complicated information and unknowns we have to the simplicity and power of individual action."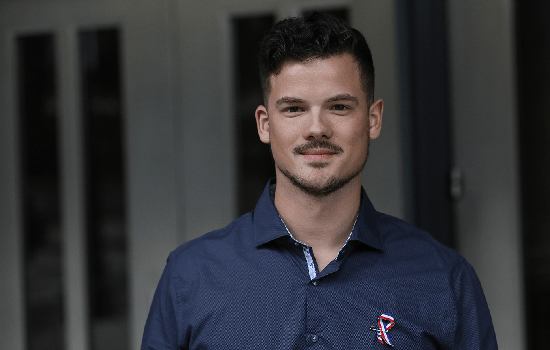 In addition, Leuken's message—Minimum Effort, Maximum Impact, #BeTheCure—aimed to give viewers a positive outlook during challenging times.
"It can be easy to succumb to fear and paranoia," he said. "My goal was that this project, in its own way, would provide others with peace and hope for the future."
Complexity made simple
Course instructor Tara Pastina said the project was the perfect platform for students to showcase their talents while making an impact.
"Good graphic design is a highly efficient way of communicating a message in a visual way," said Pastina. "It is not just artwork, and, if done right, it takes a lot of strategic thinking to be successful. I think our students stepped up and did a great job of distilling complex messages into simple, yet powerful communications."
Appeal for unity
Colleen Doonan, Class of 2021, focused on the social aspect of the pandemic in her creative piece, "Hate is a Virus. Spread Love Instead."
"I wanted to portray, in a light-hearted way, that stereotyping a specific group of people, in this case Asians and Asian Americans, would not help us get through this pandemic, but that instead we should focus on coming together to solve this problem in a productive and united manner," she said.
Doonan, a graphic design major, enjoyed the challenge of applying the skills she's learning to an important world issue.
"This project helped us as students realize that the impact we can make as designers is far bigger than many of us imagined, and through cohesive and well-thought-out design, we can change the opinions of the masses for the better," she said.