Not-So-Green Jeans
Student's research on denim uncovers issues for health and environment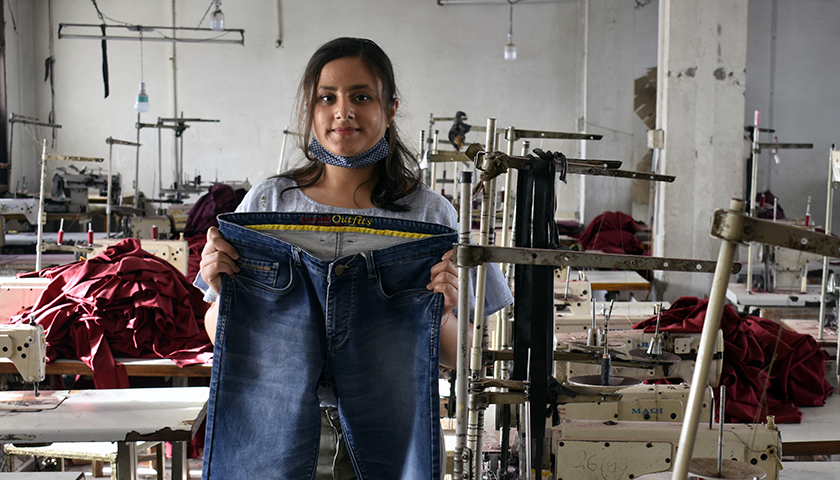 While growing up in Nepal, Aashi Sethi would often visit her family's garment-manufacturing factory.
"This is when I initially became interested about the environmental impacts of the clothing industry," she said.
Her desire to learn more grew over the years and led to her senior honors final project, "Assessing the Environmental Impacts of Denim Production."
Sethi, Class of 2020, decided to explore the denim industry to understand the resources used and pollution caused during each step of the manufacturing process for the popular and widely used fabric.
Her research included a literature review of projects, studies, and experiments. She learned about the production process from her clothing-manufacturer father, and she found real-life examples from a Levi-Strauss life-cycle assessment and the firm's sustainability initiatives.
"I learned that most steps in the denim-production process have some kind of negative influence on either the environment or human health," said Sethi, who majored in environmental science. "The most-polluting causes were identified as cotton cultivation and dyeing, or the coloration process."
Next steps
Her research led Sethi to recommend three steps to improve the negative environmental impacts of denim production: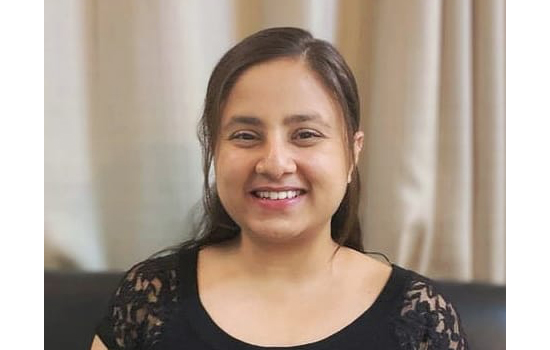 Regulating how denim products are manufactured worldwide,
Bringing used materials back into the production cycle
Utilizing technological advancement with alternative dyes
"I tried to focus on supply-side accountability because of the importance that industries take charge in making eco-conscious decisions and ultimately reduce exploitation of natural systems," she said.
Sethi believes that for sustainable manufacturing to be successful, everyone has to do their part.
"In order to make the production process greener, customers and manufacturers must both be held accountable," she said.
Simple subject raises thorny issues
Patricia Hogan, director of the Center for Urban Ecology and Sustainability, saw the value in choosing an everyday item to make an environmental revelation.
"By taking an item that the everyday consumer understands—a pair of jeans—Aashi was able to demonstrate the inherent complexity of addressing environmental issues along a modern supply chain and how each step of a production process must be optimized to make an eco-friendly product," said Hogan.
Sethi's short-term goals are to work in the environmental science field and pursue a master's degree. She eventually would like to share her knowledge of the environment and sustainable initiatives in South Asia.
"There is a lot of potential for change, and I want to create a safer and healthier living environment where I grew up," she said.