Emergency Fund Supports Students During Tough Times
The Suffolk Law CARES Emergency Fund Grant is helping our law students face challenges brought about by the pandemic, from pay cuts and job loss to health problems. A few students shared their stories, before or after the disbursement of the grant. Funding was made possible through the generosity of Suffolk alumni, faculty, and staff members.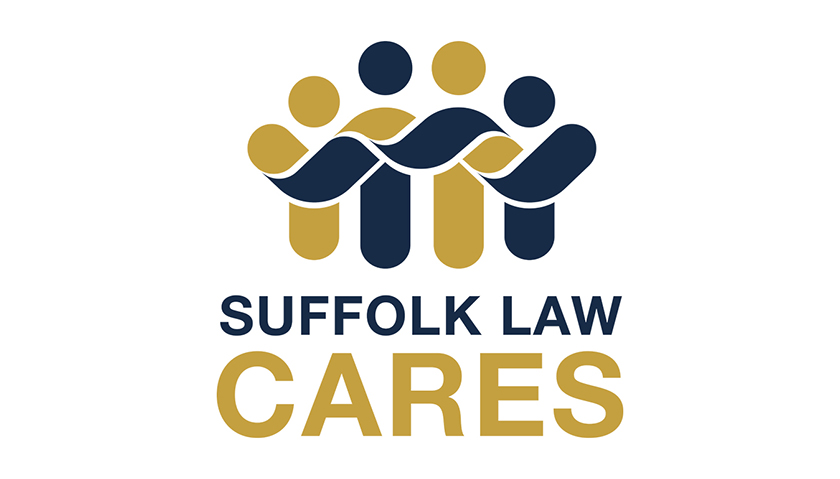 Law Student Story #1:
Due to Covid-19, I was laid off from work. I am a mother of a 23-month old baby boy, a full-time employee and a full-time student, too. When I lost my job, it became difficult to make ends meet.
When I applied for Suffolk Law's Emergency Fund Grant, I did not know that it would be granted almost instantaneously. It is heart-warming to know that there are still people who are always willing and ready to help, despite their own struggles amidst this pandemic. You are godsent and I thank you from the bottom of my heart.
Law Student Story #2:
At the beginning of this pandemic, I made the decision to move out of my apartment and back home to stay with my parents. Unfortunately, both my parents were forced to take pay cuts from their jobs and were now working from home. I was paying for an apartment that I was not able to live in for the next 6 months. In addition, I have a side job as a waitress and my hours were cut. I was depending on that money to go towards my rent for the summer months.
Learning about the Emergency Fund, I spoke to Rosa [in the Student Affairs Office], and immediately a weight was lifted off my shoulders—not having to be constantly concerned about money in a time when my first year of law school was already stressful enough.
I was graciously awarded $500 from the fund, which I have since allocated towards my remaining utility payments; the rest will go towards chipping off a piece of my rent. The Suffolk community's generosity reaffirms to us that we are not alone in this crisis.


Law Student Story #3
The Emergency Fund helped me pay my May rent as my roommate moved out due to Covid-19 and I was responsible for the entire rent, as well as my hours at work at the law firm I work at were lowered. Thank you!


Law Student Story #4
I am a 4LE student at Suffolk University Law School. Every summer I aim to work at a summer legal placement and I also babysit for a number of families to support myself. Unfortunately, with the pandemic and the importance of social distancing, I will not be babysitting and have not secured a placement yet. I have been very worried trying to figure out when and how I will be able to work again. I am not sure how long I will be facing this hardship or how I will be able to pay for any of my expenses.

In addition, I live at home with my parents. My older sister just gave birth to a premature baby on April 22 and therefore they are currently staying with us. There are a total of six people living in my parents' home and through all of this they have remained strong. We wear masks around the house and try our best to stay home to not infect my premature niece. Both of my parents are in the health care profession; my mother, a first responder, is also immunocompromised. She has been battling with her work for some time off as a health precaution to stay home. We are really hoping that my mom will be able to take some time off to take care of herself; however if she is successful, that leaves only my father to continue to work to support our family.

The increased stress and constant sense of worry has caused both my anxiety and asthma to flare up. I am currently using two inhalers to help ease my symptoms. The pandemic has caused the price of inhalers to increase significantly due to high demand. At this time, I would greatly appreciate any help to alleviate some of my personal issues. Thank you again.


Law Student Story #5:
I am a full time student at Suffolk Law. I work as an Uber driver at Uber Eats. Since the lock down due to COVID 19, I have not been working. As a result, I have not been able to pay my rent and sustain my family. That's the reason why I have applied for the Emergency Fund.