The Business of Life Sciences
Sawyer alumnus takes over as chief financial officer of California-based biopharmaceutical company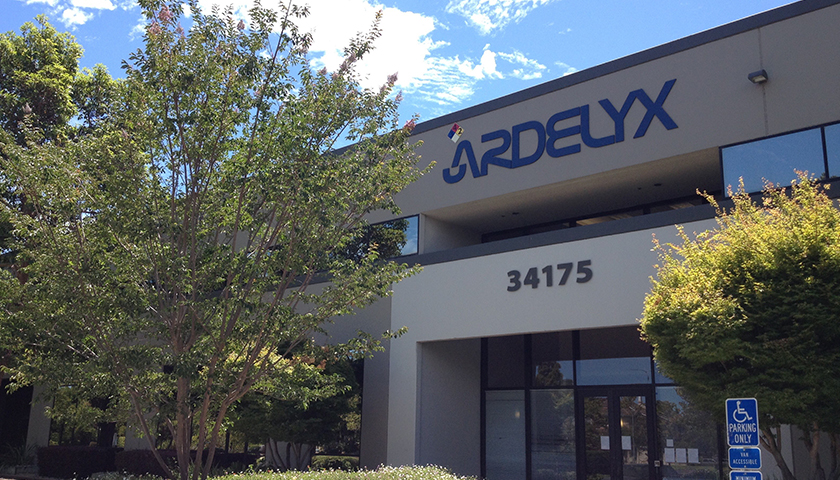 Justin Renz felt he would need an MBA if he was ever going to be a CFO. But he also worried that leaving a job for two years to get the degree full time could stall his career in life sciences.
"My opportunity cost was going to be pretty significant to just quit my job and go to school," says Renz. "Suffolk was very flexible in accommodating me, and I powered through in just over two years while still working." Renz received his MBA from the Sawyer Business School in 2003.
One of the most memorable opportunities he had during his time at Suffolk was the chance to study in Paris, an experience that served him well several years later when traveling across Europe for a company based in Geneva.
"I had never really been abroad," says Renz. "That week in Paris enforced the global nature of the workplace that I hadn't really appreciated being from New England."
In June of this year, Renz took over as CFO of Ardelyx, a California-based company that focuses on therapeutics for patients with kidney and cardiovascular diseases. And even though the pandemic means he hasn't met in person with his boss, members of the board, or even the people who report to him, Renz, an accountant at heart, is already immersing himself in the workings of the company.
Part CFO, part logistician
As CFO of Ardelyx, a publicly traded company with a market capitalization of over half a billion dollars. Renz has the responsibility to ensure the company is properly resourced when it comes to cash, which, in the life sciences sphere, increasingly goes to human capital.
"You have to be generous with compensation and benefits in this industry. People are talented," says Renz. "There aren't a lot of unemployed people in the field."
But Renz also wants to help the company grow. One way he's been doing it is by focusing on supply chain management, something that's vital when it comes to pharmaceuticals. How are they made? Where are they sourced? How are they stored? How are they shipped? And, especially, how are they priced? Indeed, drug pricing is always going to be a controversial topic, one that sits uneasily at the intersection of business and science.
"How do you price a drug that helps manage a rare disease?" Renz asks. "What happens when you basically cure it, such as with hepatitis C, and fewer people need it? That's the challenge of the CFO: what do we have now and what is in front of us?"
Another challenge is, of course, COVID-19. Every biopharmaceutical company would like to find that vaccine, but it doesn't make sense to shift resources to pursue a completely different mission. And unfortunately, because the coronavirus is having such a profound impact on the world, other important medical research seems to fade into the background.
"COVID is absolutely the headline focus," says Renz. "Which means that, at the moment, there is less investor enthusiasm for many important areas such as antibiotics, pain, cardiovascular, kidney disease, and more. Unfortunately, COVID is king right now. But this too shall pass, and we need to be ready when the pendulum swings back towards us."
Contact
Greg Gatlin
Office of Public Affairs
617-573-8428
Ben Hall
Office of Public Affairs
617-573-8092