Studying the Pandemic's Economic Impact
Student's thesis focuses on potential short- and long-term global effects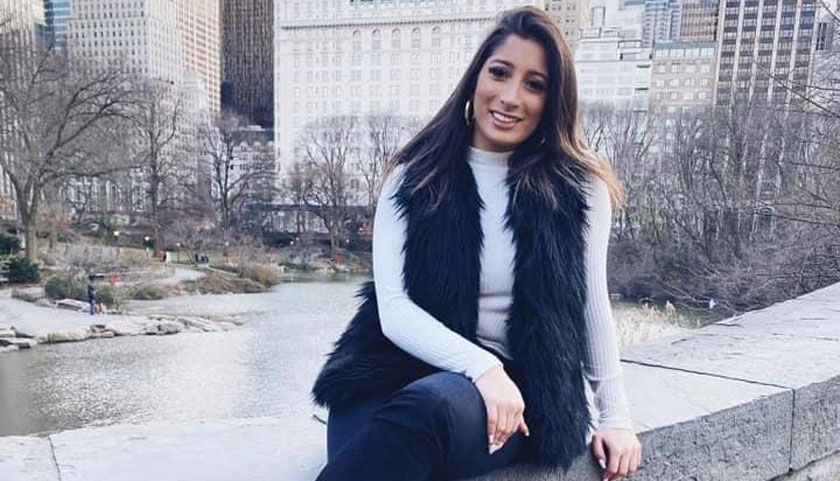 Andrea Doumit, Class of 2020, had already started research for her senior honors thesis – how socioeconomic factors play into the level of healthcare patients receive – when the coronavirus pandemic caused her to switch gears.
"The pandemic became a much more relevant topic and I was fascinated to see how our economy would change," said the politics, philosophy, & economics (PPE) and international relations double major.
What Doumit learned surprised her.
"Through my research, I discovered that economies can benefit from a global pandemic," she said.
In her project, The Effects of Global Pandemics on 21st Century Economies, Doumit focused on the short- and long-term ramifications of COVID-19 and how it compares to other epidemics.
As part of her research, she found that pandemics can force governments to look closely at their healthcare sectors and begin improvement. She says that after the SARS outbreak of 2002, China made an investment of 6.8 billion yuan ($850 million US dollars) for disease control and prevention to help combat futures diseases.
"Following COVID-19, many other countries could gain from doing the same," said Doumit, who is from Lebanon. "As a result, many important issues, like healthcare and technology, will be addressed and fixed, allowing for better economic turnover. Some economies may also bounce back quickly as people will be eager to spend their money after being quarantined."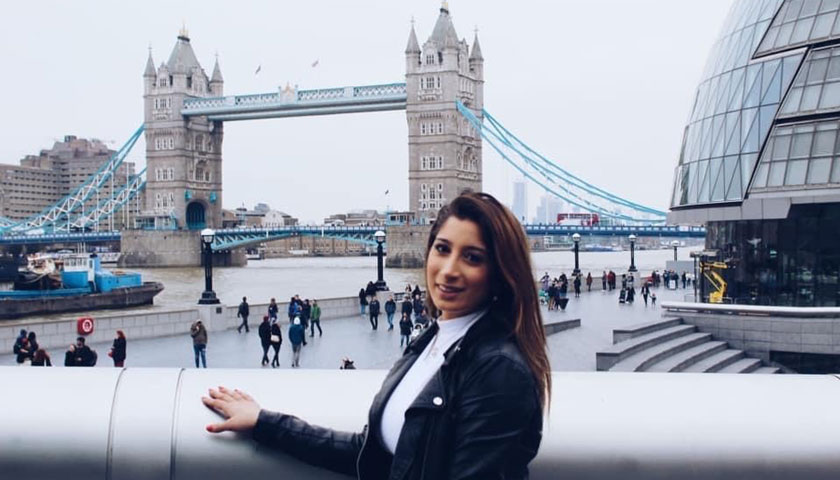 While some industries have taken a big hit from COVID-19, such as restaurants and hotels, Doumit emphasized that other businesses have skyrocketed, including grocery stores, cleaning supply companies, and online streaming services.
She also mentioned that pandemics can have a positive impact on the environment. "With more people staying home and quarantining, there are lower gas emissions and fewer signs of pollution," she said.
Doumit began researching her project at the beginning of the pandemic, when many countries were still in the transitioning stages. She now references places around the world, like Vietnam and New Zealand, where there have been few or no COVID-19 cases for over 100 days.
"Because they followed strict guidelines and closed borders, their economies have been able to return to a more normal state and lesson the suffering of businesses and individuals," said Doumit.
Suffolk Philosophy Professor Rachel McKinney was impressed by how Doumit's project showed real attention to the stakes of public health crises.
"Andrea has a real talent for synthesizing the quantitative content of economics, the normative concerns of philosophy, and the institutional perspective of political science," said McKinney. "She is great at comparing and contrasting existing structures with alternatives, and evaluating such things ethically, theoretically, and practically."
Doumit, who aspires to become a medical or immigration lawyer one day, reflected on her senior honors thesis with pride.
"I'm happy I was able to devote my project to COVID-19 since it's become a leading topic in everyone's lives and we've all been affected one way or another," she said. "While I wish the circumstances weren't so dire, it's important to stay educated on something of this magnitude."