Getting Out the Vote
As a Suffolk Votes Ambassador, Syeeda Rahman is working overtime to educate students about the election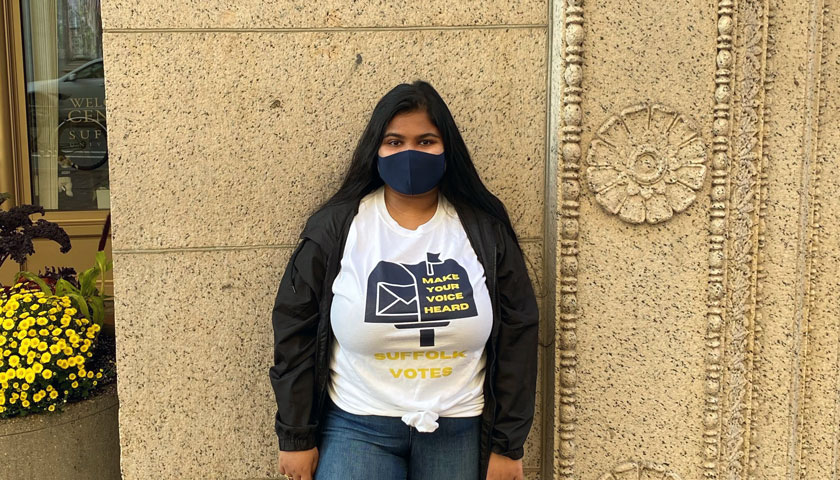 If you want something done, the old saying goes, ask a busy person to do it.
It would be hard to find a busier person on the Suffolk campus than Syeeda Rahman, Class of 2024. In addition to taking five courses and holding down two part-time jobs, Rahman is a Suffolk Votes Ambassador, and she's working overtime to educate students about the election and encouraging them to register to vote.
"Syeeda has hit the ground—or Zoom screen—running since becoming a Suffolk Votes Ambassador and we're excited to have her," said Adam Westbrook, director of the Center for Community Engagement. "She has brought lots of energy, insight, and creativity in helping us move the Suffolk Votes program online."
Suffolk students already have a national reputation for their political engagement. This fall Washington Monthly magazine included the University on its 2020 list of America's Best Colleges for Student Voting.
But voting in the time of COVID-19 poses new challenges. So Rahman, a political science major, has done everything from developing presentations on mail-in voting to co-facilitating debate watch parties to ensure that students have all the information they need.
Making a difference
"I know getting people to vote can make the world a little better," she said.
Making a difference has always been important to Rahman, who moved to the U.S. from Bangladesh 10 years ago. By age 12, she was doing cleanups around her hometown of Lynn and volunteering at a local nursing home. In high school, she spent four years volunteering as a Teen Health Ambassador, teaching young girls about everything from reproductive health to mental health awareness. Last June, she was honored as a Girl Hero Scholar by Girls Inc. of Lynn, a human service agency.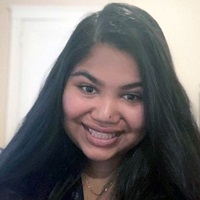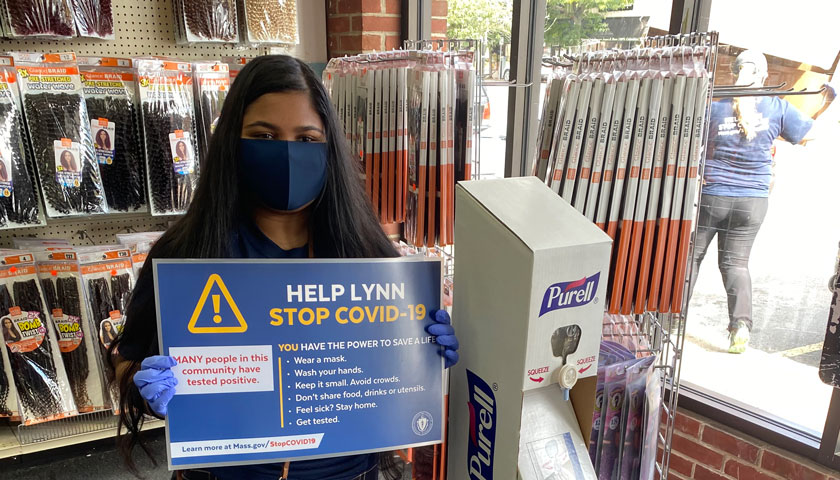 Rahman has brought that same heroic commitment to Suffolk. In addition to her work as a Suffolk Votes Ambassador, she serves as treasurer of the Unspoken Feelings Club, where students use the arts to make their voices heard. She is also a member of the Asian American Club, the Journey Leadership Program, and Ascend, a national program that helps Pan-Asian and other interested students foster their leadership skills.
How does she balance her school, work, and volunteer efforts?
"I'm good at handling many things at once—this is how I function," she said. "I follow a strict schedule and prioritize everything because this is all important to me."
Her involvement also extends beyond the Suffolk campus. Rahman works as an organizing fellow for VotER, a national nonpartisan, nonprofit organization that provides hospital patients the opportunity to register to vote. She is also captain for a COVID-19 outreach team in Lynn, displaying posters in businesses around the city about how to stay safe during the pandemic, as well as distributing flyers, masks, and hand sanitizers to local residents.
Moving forward, Rahman plans to stay extremely involved at the University. "I'm hoping that will help me meet people from different backgrounds, build my teamwork and leadership skills, and introduce me to various networking opportunities," said Rahman, who hopes to pursue a career as a policy-maker for low-income communities.
"I want to keep adding to my skill set by lending a hand wherever I can that helps to shape the Suffolk community," she said.