Reporting to Work
Recent alumni adapt to the challenges of journalism in 2020
Whether on Zoom — or hundreds of miles from home — these two recent Suffolk University journalism graduates are going wherever their stories lead.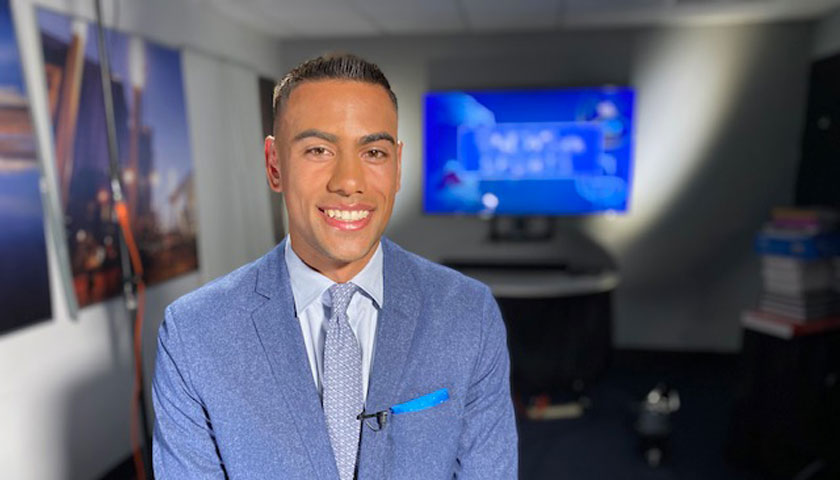 Playing by new rules
Jacob Tobey, BS '18, Broadcast Journalism
Weekend Sports Anchor, 9NEWS, Denver, Colorado
While the rules of sports reporting have changed dramatically amid the pandemic–with player interviews held on Zoom instead of in the locker room, for instance–Jacob Tobey has taken the new game in his stride.
"It's different, but you're still telling stories," said the former Suffolk in the City student journalist, who now covers five professional sports teams in Denver. "The amazing thing is how technology has helped us get through this."
Tobey's flexibility stems back from his college days, where he called play-by-play of Rams' athletic games, anchored the Suffolk Sports Report at Studio 73, and hosted a sports talk radio show on WSFR.
"College gave me the freedom to explore all aspects of broadcasting and prepare myself for the real world," he said.
Tobey's favorite story so far has a Boston connection, as he had the opportunity to cover the comeback journey of former Red Sox relief pitcher Daniel Bard, who is now a star hurler with the Colorado Rockies.
"I always wanted to have a fun job and that's exactly what I have," he said. "To be able to talk about sports for a living is a blessing, and the benefits outweigh the challenging times."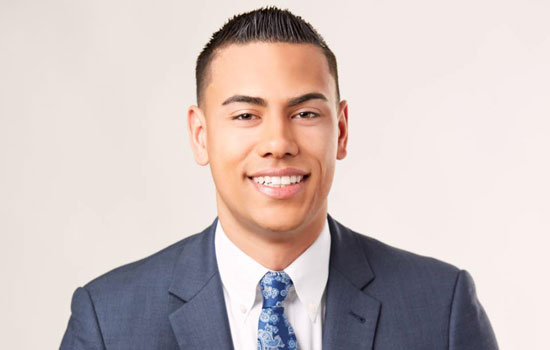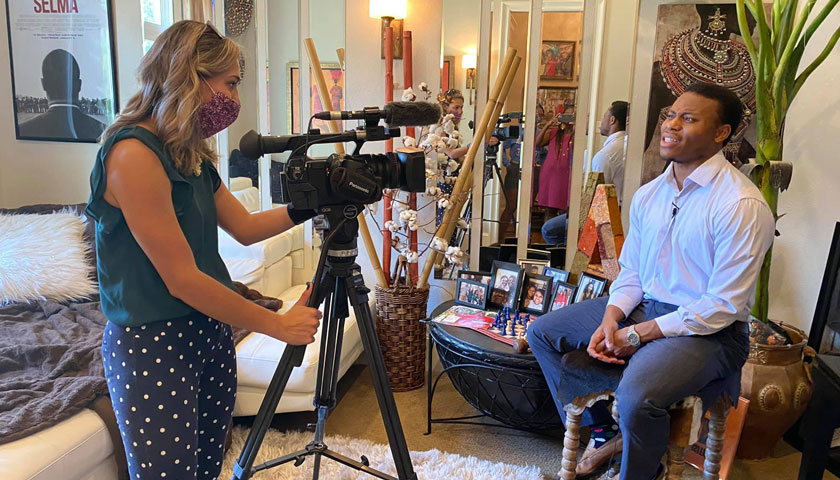 From Studio 73 to the Lone Star State
Amy Koczera, BS '20, Broadcast Journalism
Multimedia Journalist/Reporter, KAMC News (an ABC affiliate), Lubbock, Texas
"Suffolk helped me to get where I am today by teaching me the core skills I needed to tell a powerful story," says Amy Koczera.
Koczera refined those skills through hands-on reporting for Suffolk in the City, the Suffolk Journal, Suffolk Free Radio, and in other Studio 73 productions. Now she's applying the lessons she learned at Suffolk as a multimedia journalist and reporter in Lubbock, Texas, covering hot topics such as COVID-19, virtual learning, and gun sales.
"The politics and social views in Texas are very different from New England," she says. "It's been a big adjustment, but I've learned a lot and I'm grateful for this opportunity."
Whether reporting a hard-hitting news story or a human interest feature, Koczera's approach remains the same.
"What keeps me motivated every day is thinking back to my Suffolk professors, who always told me to work hard, stay unbiased, and tell the truth," she says.