Perfect Pitch
Center for Entrepreneurship announces pitch competition with a $10,000.00 first prize
Yup! That's right: $10,000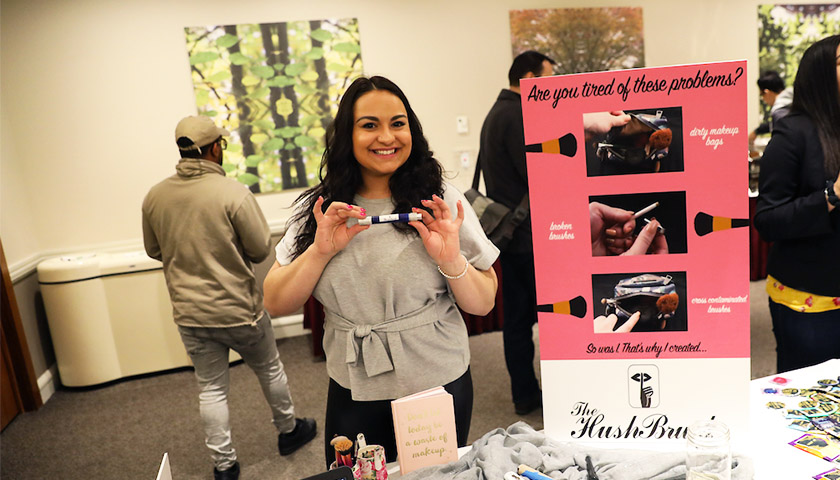 Now Accepting Submissions
The Center for Entrepreneurship is looking for a few good ideas.
Submissions are now open for the 2021 Suffolk Ventures 10K Idea Pitch Competition. Now through March 15, all current Suffolk graduate and undergraduate students from across the College of Arts & Sciences, the Sawyer Business School, and Suffolk Law School are invited to submit their ideas for new ventures to the competition.
Students chosen to compete in the finals will receive $250 in seed money, and will be paired with an alumni or faculty coach to prepare for the live competition on Friday, April 23. Finalists will pitch their ideas to a panel of judges, and the winner will receive up to $10,000, courtesy of Green Rabbit, a company founded by Suffolk alumni Greg Balestrieri, BSBA '09, and Joe Melville, BSBA '08.
"We're thrilled to offer this opportunity to Suffolk students," says Chaim Letwin, associate professor of management and entrepreneurship. "Sometimes the best ideas come from students, and I know there are students out there who will wow us with their pitches."
Students may apply either individually or as a group, and all ideas are welcome.
Important Dates:
February 9: Idea Submission Period Opens
February 23: Information Prep Workshop Register Here
March 15: Application Submission Deadline (via Qualtrics)
March 16-April 22: Finalists work with coach to prepare final pitch
April 23: Virtual Live Pitch Competition
For more information and application guidelines, visit the Pitch Competition Website. Or take advantage of the Center's virtual office hours, every Monday through Thursday from 1-3 p.m. Join the Zoom call.