University Receives $3 Million Gift
Gift from Barbara and Richard Rosenberg will advance employment options for students in information technology fields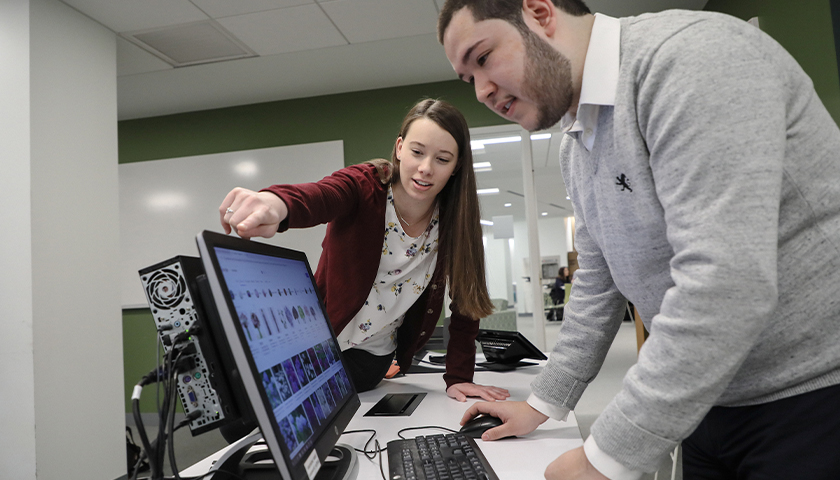 Suffolk University today announced the receipt of a $3 million gift in support of on-campus student apprenticeship programs in technology and similar fields. Generously funded by Barbara and Richard Rosenberg, this transformational gift will endow the Rosenberg Student Training Employment Program (STEP).
Focused on the robust information technology job market, Rosenberg STEP will accelerate the development of students' technical and interpersonal skills by funding internships with significant mentoring opportunities that harness the full power of on-campus employment. STEP participants will gain valuable experience that will help ensure their rapid entry into information technology and other STEM careers upon graduation.
"We are incredibly grateful to the Rosenbergs for this gift," said Marisa Kelly, president of Suffolk University. "Their remarkable support will enable Suffolk to further expand upon our hands-on learning model that is so critical for student success in today's employment market. It creates a template for supporting on-campus employment as part of our experiential education portfolio at Suffolk, which we hope to expand to other industry sectors in the years ahead."
Richard Rosenberg is a former chairman and CEO of Bank of America, and has held senior positions with Seattle-First National Bank and Wells Fargo Bank. He earned his bachelor of science degree from Suffolk University in 1952, and was awarded an honorary degree in 1991.
The Rosenbergs have endowed several institutes at universities around the country, including the Barbara and Richard M. Rosenberg Institute for East Asian Studies at Suffolk University. Together, the two have served on numerous boards and supported higher education institutions including the California Institute of Technology; the University of California, San Francisco; San Francisco State University; and Brandeis University.