Equal Contracts for All
Honors student receives national award to study the effects of Constitutional contract protections on the Black working class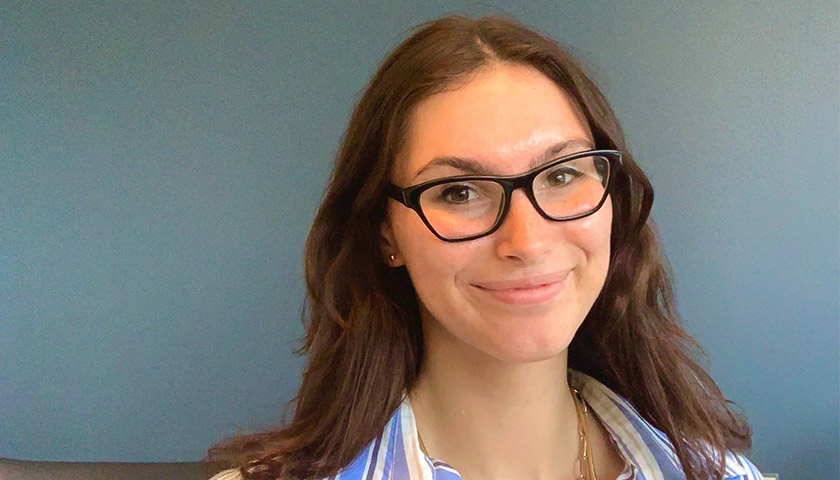 As a hearing child growing up in a Deaf and biracial family, Chryssabella Jones-Craig, Class of 2022, developed a keen ear for injustice.
She watched her father, a Black and Deaf man, as well as her mother and stepfather — both also members of the Deaf community — struggle with the court system for many years, over issues ranging from speeding tickets to custody battles.
"Injustice from a supposed system of justice is not unfamiliar to me," she says.
Motivated by her family's experiences, Jones-Craig came to Suffolk to study law as an undergraduate. Her interest in racial justice led her to choose a junior year research project topic close to her heart: "Contracts in the Constitution: Effects of the United States Constitution's Protection of Contracts on the Black Working Class."
In recognition of her work, the National Collegiate Honors Council (NCHC) selected Jones-Craig as a recipient of its prestigious 2021 Portz Fellowship — open only to honors students at NCHC-member institutions, which are permitted to nominate just one student proposal per year.
"This is a huge honor for Chryssabella and Suffolk," says Mary Flaherty, professor of political science and legal studies. "I am so proud of her I could burst."
Jones-Craig will study the effects of contract protections on the Black working class during her two-year research project, which began this spring. Her goal, she says, is to shed light on the systemic suffering that Black people have experienced in the American judicial system since its inception.
"This research isn't just interesting to me, but also very important," she says. "I like to think of it as a passion project that I can put to good use, to educate and share with others."
'Fiercely intelligent and intellectually curious'
The Portz Fellowship application process was detailed and arduous, but Jones-Craig was undaunted by requirements to submit a 20-page document including her plans, methodology, timeline, interdisciplinary research components, along with letters of support from faculty.
"Chryssabella has always impressed me with her deep and abiding interest in the study of law, and how it intersects with public policy, philosophy, and the evolution of law and social movements," says Flaherty, who is Jones-Craig's academic advisor.
"She is fiercely intelligent and intellectually curious. She also understands contract law, and how its application and evolution regarding political and social realities make it one of the richest areas of law to explore."
Two years ago, Jones-Craig presented a research project titled "Deafness: A Disability or a Culture?," at the NCHC's annual conference in New Orleans.
With a goal of one day obtaining a federal clerkship, Jones-Craig has spent her summer working as a legal assistant at a law firm in downtown Boston and studying for the LSAT. She credits her Suffolk education with getting her to where she is today.
"What I've learned about law and the experiences that I have had here are invaluable to me," she says. "Suffolk has given me the confidence to excel in whatever my next steps are."