Vaccinating a Village
Suffolk professor's documentary featured in The New Yorker and on MSNBC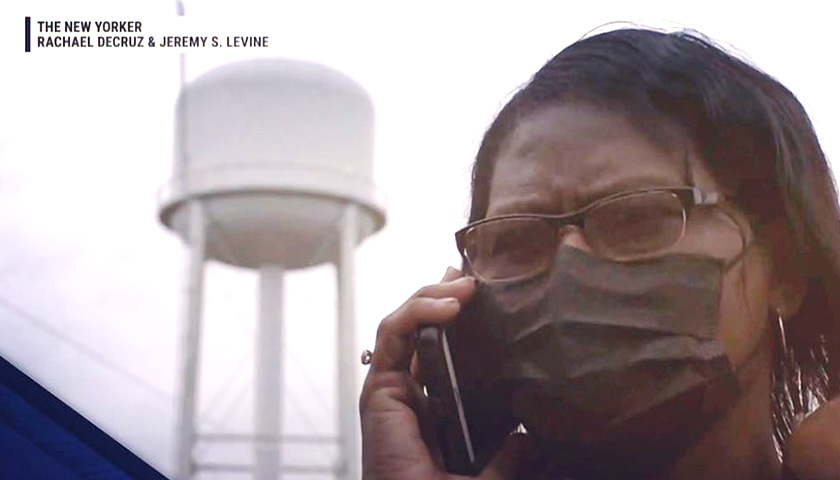 For the small town of Panola, Ala., the closest vaccination site is almost 40 miles away. Which means many residents didn't immediately get their shots.
So rather than bring people to the vaccine, Panola resident and General Store owner Dorothy Oliver took it upon herself to bring the vaccine to Panola. If she could convince 40 residents — about 10% of the population — to take the vaccine, a local hospital agreed to bring a pop-up site to town.
Watching Oliver work her persuasive magic on fellow residents through flattery, teasing, and a genial urgency is the subject of "The Panola Project," a documentary directed and produced by Rachael DeCruz and Jeremy S. Levine, a new Communication, Journalism & Media professor at Suffolk University's College of Arts & Sciences. The documentary was recently featured on MSNBC and in "The New Yorker Documentary" series, which showcases innovative short films from around the world.
"The documentary hits at larger public health issues," says Levine. "There's often a lot of blame put on folks who haven't gotten the vaccine. But what does it mean when a community doesn't have the resources to actually get their shots?"
Indeed, "The Panola Project," which The New Yorker called "heartwarming," isn't a story about anti-vaxers: it's a glimpse into the public health realities of rural communities. Some Panola residents don't have cars. Some didn't know where to go for their shots. But Oliver speculates in the film that the biggest reason for Panola's low vaccination rates is its status as a majority-Black community. That fact, she says, with a rueful smile, "kind of puts you on the back burner."
From Tuscaloosa to Tremont Street
A native of Boston's North Shore, Levine arrives at Suffolk after a year at the University of Alabama. His documentaries have won an Emmy, been screened at more than 100 international film festivals, and streamed on Netflix, Amazon, Sundance Now, and other channels. Social justice is a persistent theme of his work.
"I have always had a passion for filmmaking and the art form of visual storytelling," Levine says. "And I've also been very passionate about social justice issues and casting a light on stories that often go unnoticed. Documentary was a way to bring these two passions of mine together into my life's work."
Levine says he's eager to bring that perspective to Suffolk and teach filmmaking with a social justice angle. In his "Production I" course, Levine encourages students to explore their personal histories to develop their voices as they learn the elements of film production. The goal? Help them translate their visions into a visual medium and tell great stories. In "Production II," students explore adaptations, recreations, fiction filmmaking, and the difference between facts and truth while continuing to hone visual storytelling skills.
As he gears up for his first semester at Suffolk, Levine has quickly learned that the University's mission of access-to-opportunity is a natural fit for his approach to filmmaking.
"So far I'm blown away and inspired by Suffolk's commitment to social justice issues," he says. "I'm definitely excited to work with students to find the stories that speak to the changes they want to see in the world."
"The Panola Project" will screen at GlobeDocs this fall.
Contact
Greg Gatlin
Office of Public Affairs
617-573-8428
Ben Hall
Office of Public Affairs
617-573-8092