From Ice Time to Air Time
The Suffolk men's ice hockey program will be featured on NBC Sports Boston on Saturdays in December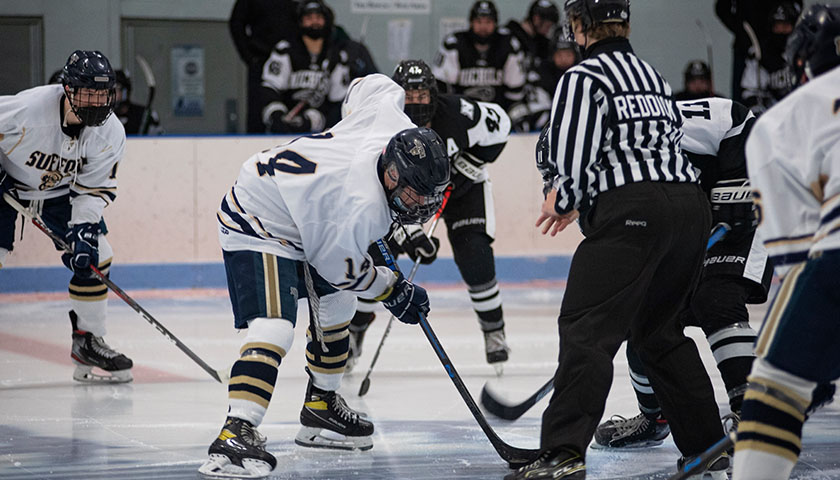 Get your popcorn and favorite beverage ready.
That's because every Saturday in December, the Suffolk University men's ice hockey team will be featured on "Hockey Night in New England," a half-hour show that airs at 5:30 p.m. on NBC Sports Boston.
The series, which runs from October through March, highlights different hockey players and teams from around New England.
"We are extremely excited for 'Hockey Night in New England' to showcase our program and University this year," says veteran Head Coach Chris Glionna, BS '95, JD '01. "I think it's a good opportunity for the regional hockey community to see the way things operate behind the scenes of a college hockey team in Boston proper."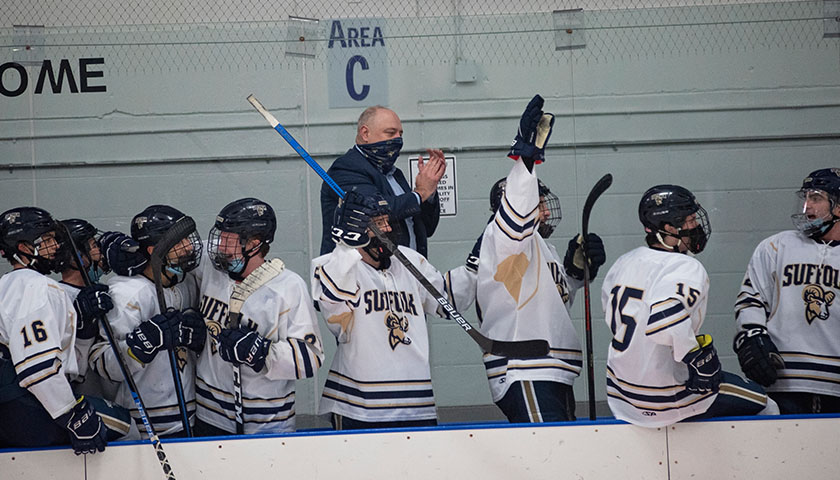 Glionna is in his 18th year behind the Suffolk bench, and is the all-time winningest hockey coach in program history with 134 career victories. The team is captained by seniors Joe Feeney and Billy Roche.
"As I started researching college options with my son, who is playing his second season of junior hockey, I kept coming back to the idea that Suffolk is the perfect mix of education, social experience, and good competitive hockey residing literally in the heart of Boston," says Joel Idelson, executive producer/host of "Hockey Night in New England."
"After learning about the team and Coach Glionna, I knew this was a school that I wanted to showcase."