Sawyer Business School Again Ranked Among the Best
The Princeton Review releases its 2022 list of Best Business Schools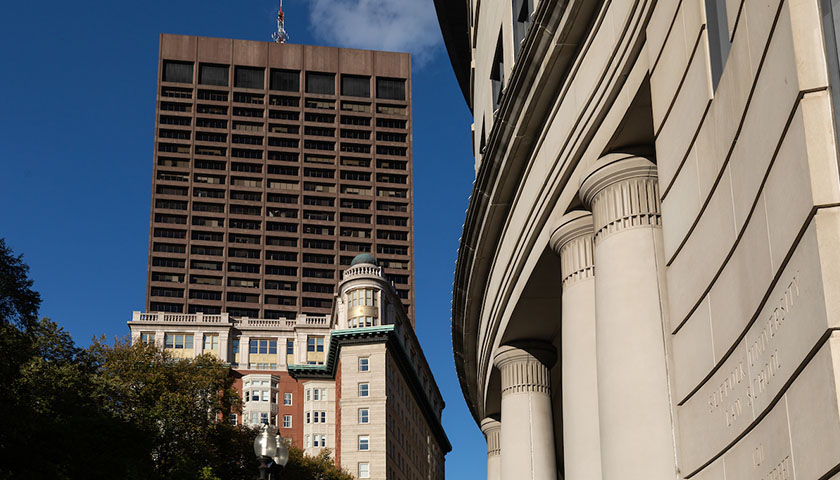 For the fourth consecutive year, Suffolk University's Sawyer Business School has been named one of the Best Business Schools by The Princeton Review.
In addition, for the first time the Business School was recognized for having one of the best online MBA programs in the nation, achieving placement in the Top 50 Online MBA ranked list.
"This recognition is a testament to our outstanding faculty and staff and their commitment to our students," said Amy Zeng, dean of the Sawyer Business School. "It reflects the academic excellence we offer our students and speaks to the incredible opportunities made possible through our transformative educational experience."
In determining its list of the best business schools, The Princeton Review relies heavily on student reviews. The student survey asked questions about their school's academics, student body, and campus life, as well as their career plans. The Sawyer Business School was praised for its "quality program," "great reputation," "amazing location," and for providing the "best opportunity for the cost."
Suffolk has a "good mix of career academics and professors who have practical experience in the corporate world," said one student. Another praised the Business School for "how well integrated the global and international aspect is incorporated into the program." The school's faculty was also commended, along with the diversity of the student body.
For its online MBA ranking, the organization identified the top 50 online MBA schools for 2022 based on its 2020-21 survey of administrators at more than 130 business schools offering online MBAs. The Princeton Review also factored in data from its survey in 2020–2021 of more than 7,000 students enrolled in online MBA programs.
Contact
Greg Gatlin
Office of Public Affairs
617-573-8428
Ben Hall
Office of Public Affairs
617-573-8092