Retired Suffolk Faculty Member Helps Other Universities Set Poli Sci Internships Best Practices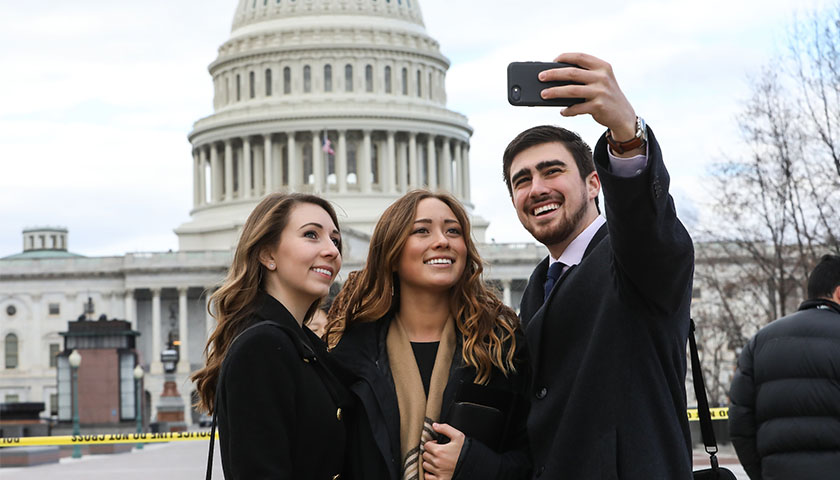 Suffolk Professor Emeritus John Berg may have retired from the classroom, but he remains active in supporting one of the most key experiences for Political Science students: Internships — real-world work opportunities that have helped countless Suffolk graduates get valuable employment experiences and job offers, while providing a different way of learning about political science.
His new book, Political Science Internships: Towards Best Practices (American Political Science Association, 2021), was co-edited with Renée Van Vechten of Redlands University and Bobbi Gentry of Bridgewater College, and released in the fall of 2021.
Because of its traditional emphasis on career readiness, Suffolk has historically had a robust internship program for its Political Science students, with students regularly working in many capacities on Beacon Hill and Capitol Hill.
In recent years, the University has found itself well-positioned to advise faculty and staff at other universities trying to launch programs, or who are struggling with convincing leaders they deserve resources, said Berg.
"Nationwide, another of the biggest challenges we hear from faculty is lack of (institutional) support for what they are doing," said Berg. "We are strongly calling for institutions to find ways to help support students in the internships, and the faculty running the programs."
Suffolk treats internships as part of a professor's course load, but in many other colleges and universities faculty are asked to supervise programs, including extensive evaluation and support, in addition to maintaining a full teaching course load.
Giving faculty internship advisors the tools to succeed
"We hope the effect of the book will be to give faculty the tools they need to negotiate with their schools for more resources," said Berg, who retired in 2016 after 42 years at the University. Many hours of staff time for program evaluations and organizational support are needed to help make each internship a successful experience for student and employer, he said.
The book looks at how internships can maintain academic rigor, how to choose the most rewarding opportunities (small nonprofits, for example, often can't pay interns but can offer some of the best professional experience, Berg said.)
The COVID -19 pandemic prompted Berg and his co-editors to expand a section on getting the most out of online internships and remote work.
A number of practical resources are included, including evaluation forms for programs and program outcomes, tools for helping students adjust and thrive, and even tips on finding housing in Washington D.C.
Equity is important to keep in mind when looking at opportunities, and some students simply do not have the financial freedom to accept low or no-pay openings, or cope with expensive travel and housing pressures. International internships can be so beneficial, but they "shouldn't be only if you are well off enough to do it," he said.
To help make the playing field for hopeful interns more equitable, Berg helped to establish the John C. Berg Scholarship Fund, an endowed fund to support Suffolk students that demonstrate financial need who are attending one of the internship programs at The Washington Center, Educational Programmes Abroad (EPA), International Partnership for Service Learning (IPSL), or other Suffolk approved and accredited programs.
Political Science Internships: Towards Best Practices (American Political Science Association, 2021) is available for free download.