'Governing in Crisis'
Suffolk and partners present virtual spring series on President Biden and the looming midterm elections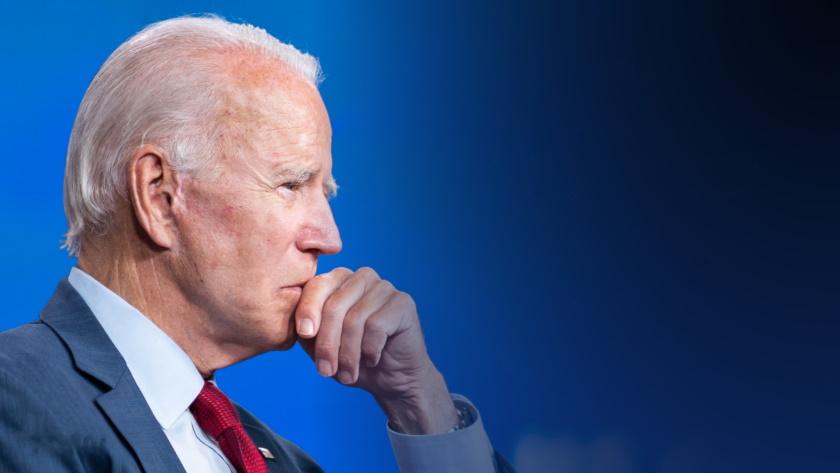 Suffolk University's Department of Political Science & Legal Studies — in collaboration with the Ford Hall Forum at Suffolk University and The Washington Center, and hosted by GBH's Forum Network — has launched Governing in Crisis: Biden and the Looming Midterms, a public speaker series and survey course focused on the most important developments during the first 15 months of the Biden presidency. The series is free and open to the public, and runs through April.
Each of the six sessions will bring students together with policy experts, journalists, academics, and the broader public to spark dialogue and promote civic engagement. Guest speakers will examine how Biden has managed the raging pandemic, an uncertain economy, racial and partisan tensions, and a worsening climate crisis, all against a backdrop of strained international relations and unprecedented challenges to democracy at home.
"With Biden's agenda on the line and pivotal midterms looming, this is a critical conversation to have," says Rachael Cobb, professor and chair of the Department of Political Science & Legal Studies. "We are excited to partner again with the GBH Forum Network and the Ford Hall Forum at Suffolk University, and to expand on our collaboration with The Washington Center, to bring such diverse, prominent, and trusted experts together for this series."
On Wednesday, January 26 at 6 p.m. health security expert Dr. Amesh Adalja, Suffolk University Political Research Center Director David Paleologos, and presidential scholar Lara Brown will kick off the series with a panel discussion, Pulse Check: Biden's Agenda One Year In, moderated by the Bipartisan Policy Center's Steve Scully. Participants will assess the Biden administration's progress to date and "score" his performance heading into this year's midterm elections.
The series builds on the success of last year's virtual classroom events, No. 46: Examining the First 100 Days of the Biden Administration, which are all available to stream. Students, faculty, and the public are encouraged to participate in this spring's events to stay informed and keep the conversation going, as the 2022 midterm elections approach.
Save the Dates
Sign up to stay informed as speakers and topics are announced throughout the spring for the following dates:
Past Sessions