Creating the Dream Awards
Professor Rene Reyes and students Oluwatumininu Akinyombo and Briana Ong are recognized for their efforts to advance the work of the Rev. Dr. Martin Luther King, Jr.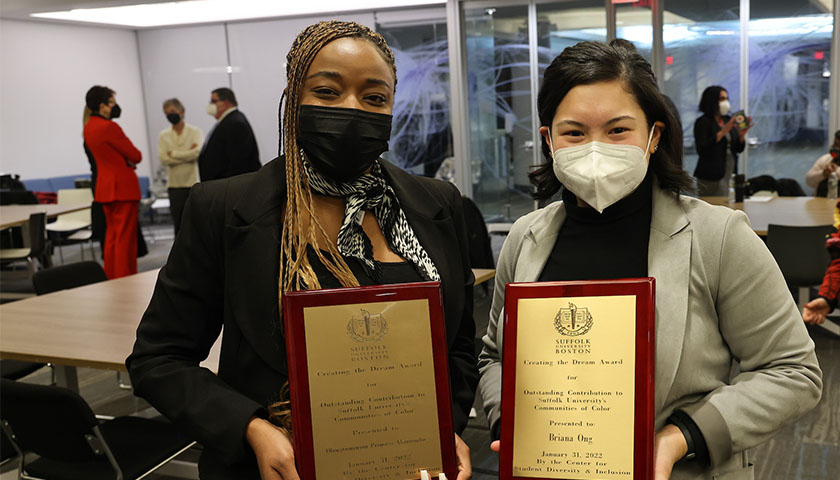 Sargent Hall's Blue Sky Lounge overlooks the Old Granary Burying Ground, resting place of, among other historical notables, Crispus Attucks, the Black man widely considered the first American casualty of the Revolutionary War.
It provided a powerful backdrop for Suffolk University's 18th annual Creating the Dream Awards — an event that took place, fittingly, on the eve of Black History Month. Named in honor of the Rev. Dr. Martin Luther King, Jr., the Creating the Dream Awards recognize Suffolk students, faculty, and staff who are instrumental in building an inclusive, respectful, and safe environment for the University's communities of color. This year's recipients were Oluwatumininu (Tumi) Akinyombo, Class of 2022; Briana Ong, Suffolk Law 3L; and Suffolk Law Professor Rene Reyes.
Hosts Lindsay Dieudonne, Class of 2023 and president of the Black Student Union, and Kerimal Suriel Guerrero, Suffolk Law 2L and vice president of the Black Law Students Association, welcomed an audience attending both in the Blue Sky Lounge and online via a Zoom livestream. They noted that King's insights on justice and equity remain as urgent in our own time as they were generations ago.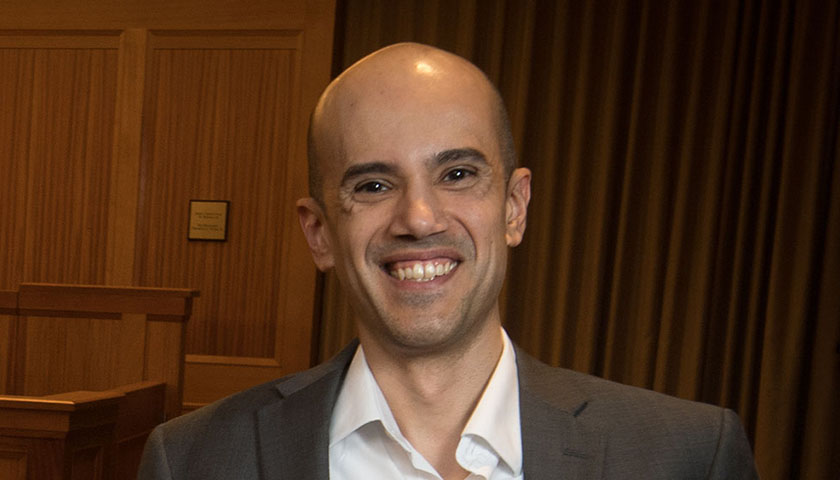 'The fierce urgency of now'
This point was driven home by Joyya Smith, Suffolk's vice president of diversity, access & inclusion, using King's own words as she took the podium.
"We are confronted with the fierce urgency of now," she quoted. "In this unfolding conundrum of Black history, there is such a thing as being too late. This is no time for apathy or complacency. This is a time for vigorous and positive action."
The immediacy of Dr. King's ideas was evident as four speakers read in turn from his 1967 lecture "Nonviolence and Social Change," with its descriptions of economic inequality, disenfranchisement, and neglectful public leadership. The readers were S'corra Thimas, Class of 2024; Casey Mulcare, director of student leadership & involvement; Jenny Joseph-Hayle, associate director of career alumni engagement for the Career Center; and Hanan Tuffaha, Class of 2024. Thimas and Tuffaha both serve as diversity peer education scholars in the Center for Student Diversity & Inclusion.
Solidarity in affinity
The awards were presented by Suffolk University President Marisa Kelly, who commended Briana Ong for her leadership role in Suffolk Law's Asian Pacific American Law Student Association (APALSA). Kelly praised Ong's encouragement of APALSA members to support other law student affinity groups, calling it "a fabulous idea." Ong's academic work centers on civil rights, immigration, and antidiscrimination. Nominators also singled out her devotion to her classmates and other APALSA members.
"She deserves this award," one wrote, "because without her, the Suffolk experience would have felt much less inclusive for myself and many others."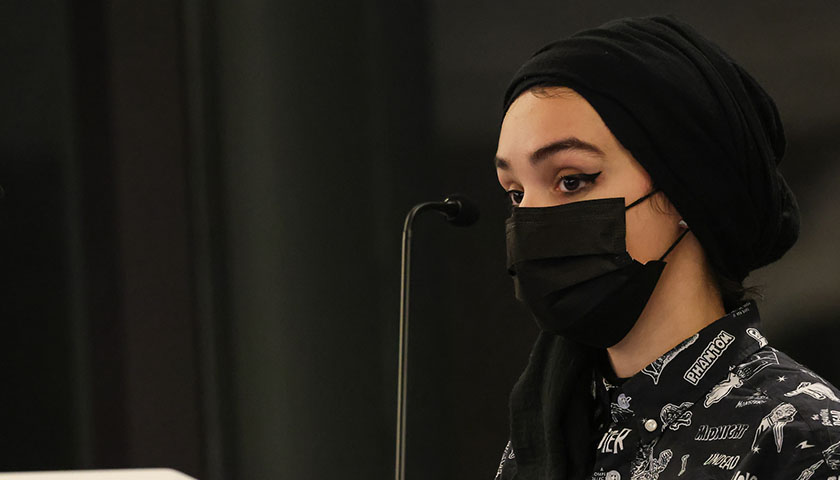 A welcoming presence
Oluwatumininu (Tumi) Akinyombo, a senior majoring in global business and economics, has served as president of the University's African Student Association since her sophomore year. The aspiring strategy consultant has also worked as a Suffolk peer health educator and partnered with an African nonprofit organization on a fundraising gala to benefit visually impaired Africans.
As with Ong, nominators were moved by Akinyombo's personal devotion to fellow community members. "She pushes people to be their best selves by being true to her values," one wrote. "Through her leadership involvement, she has made a lasting impact on the Suffolk community."
Fearless inclusion
Professor Rene Reyes' scholarship focuses on constitutional law, race and the law, criminal procedure, and critical race theory. He has also made a clear impact on students with his classroom teaching, which is described as consistently welcoming and respectful, while not shying away from the intersections of law and race.
"Professor Reyes perfectly encapsulates the courage it takes to foster an inclusive environment at Suffolk Law for people of color," one nominator noted. "In particular, [he] has worked hard to create that environment inside his classroom." Another expressed gratitude for the feeling of empowerment Reyes can bestow in conversation, adding that this is "no small feat in a law school setting."
Reyes said he was both honored and humbled to be recognized, noting he "will never do anything that is truly worthy of an award named for Dr. Martin Luther King, Jr." He also expressed his gratitude for being able to work alongside students and colleagues to advance the causes of diversity, equity, inclusion, and social justice.
"I'm very grateful to all of you for the work that you do," he concluded, "and appreciate the opportunity to be able to contribute to that."