'We don't live in big checkboxes. We live in intersectionality.'
U.S. Rep. Ayanna Pressley kicks off Ram Inclusion Week with message on building a more inclusive democracy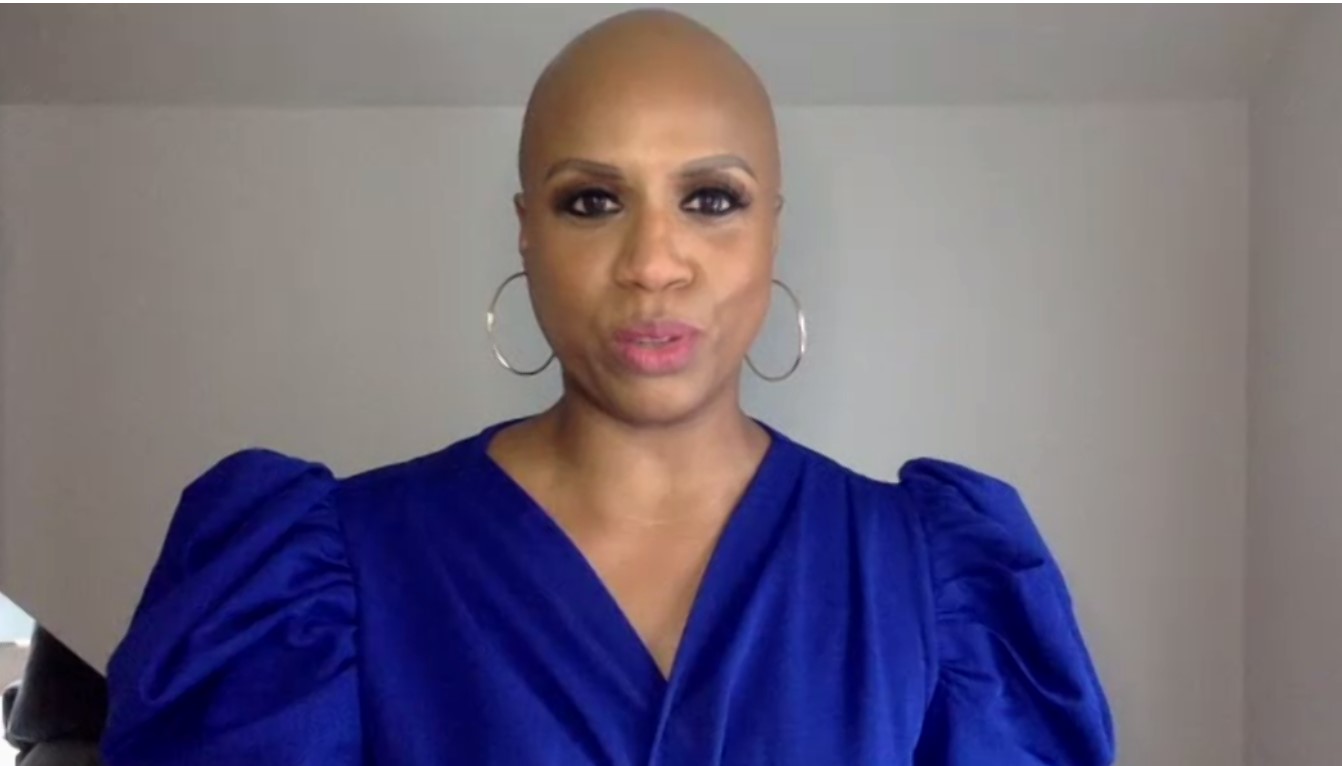 U.S. Rep. Ayanna Pressley currently occupies the Washington, D.C. congressional office that once belonged to trailblazing Representative Shirley Chisholm, the first Black woman member of Congress and presidential candidate who famously said, "If they don't give you a seat at the table, bring a folding chair."
Now, says Pressley, that statement must be amended to reflect the systemic changes needed to build a truly multiracial and inclusive democracy.
"If we bring a new chair to an old table, nothing changes," said Pressley during a talk at Suffolk University. "We have to build and create an entirely new table."
Pressley (MA-7), the first Black woman elected to both Boston's City Council and the Massachusetts Congressional delegation, answered questions from students and shared insights on diversity and democracy in an inspiring conversation hosted by Suffolk Votes and the Black Student Union via Zoom and at Suffolk's Samia Academic Center. The event marked the beginning of Ram Inclusion Week, an annual celebration of and dialogue about diversity, equity, and inclusion on campus.
The second term member of Congress, whose district includes parts of Boston and its suburbs, spoke about the complexity of American identity and politics. She decried politicians who silo groups of the electorate by individual aspects of identity, such as those who presume Black voters care only about mass incarceration or women about reproductive rights.
"We don't live in big checkboxes. We live in intersectionality. We live in nuance, we live in complexity, and our policies have to reflect that," said Pressley, calling for legislation that better addresses the fullness of people's lives and helps "motivate and incentivize" more people to get involved.
"We need to advance policies to the federal level that push back against overtly racist, systemic efforts to disenfranchise Black and brown voters, young voters, immigrants and the disabled."
U.S. Rep. Ayanna Pressley
Massachusetts
She stressed the importance of involving young people in civic life, detailing her own formative experiences in high school and college — including an unpaid internship for Rep. Joseph P. Kennedy II, the member of Congress whose seat she now holds. Pressley noted that now her congressional interns make "a living wage," which helps break down barriers to access for promising students from diverse backgrounds to get involved. And though her experience as a Black student who took on debt to finance her education now informs her work to advance financial equity through debt relief, she emphasized that it does not mean she limits conversations with young voters to that one issue.
"I'm not only speaking to young people about student debt. I know that young people care about everything. You care if your grandmother can age safely in the community. You care about the solvency of Social Security and whether or not it will be there for you in the future. You care about whether or not your water is drinkable, and the air you breathe is clean. You care about all of it."
Pressley praised young people "who are at the forefront of every social movement right now, whether it's gun reform or climate justice or dismantling mass incarceration or canceling student debt" as she called for the expansion of civic education and multigenerational, multiracial action that involves every socio-economic group in solving the nation's complex challenges.
She closed by encouraging the Suffolk students in the audience to engage with her and her office, consider a congressional internship, and, finally, to "Go be great."