Visiting Former U.S. Reps Address Ukraine, Political Polarization
Congress to Campus program returns to Suffolk amid domestic and global strife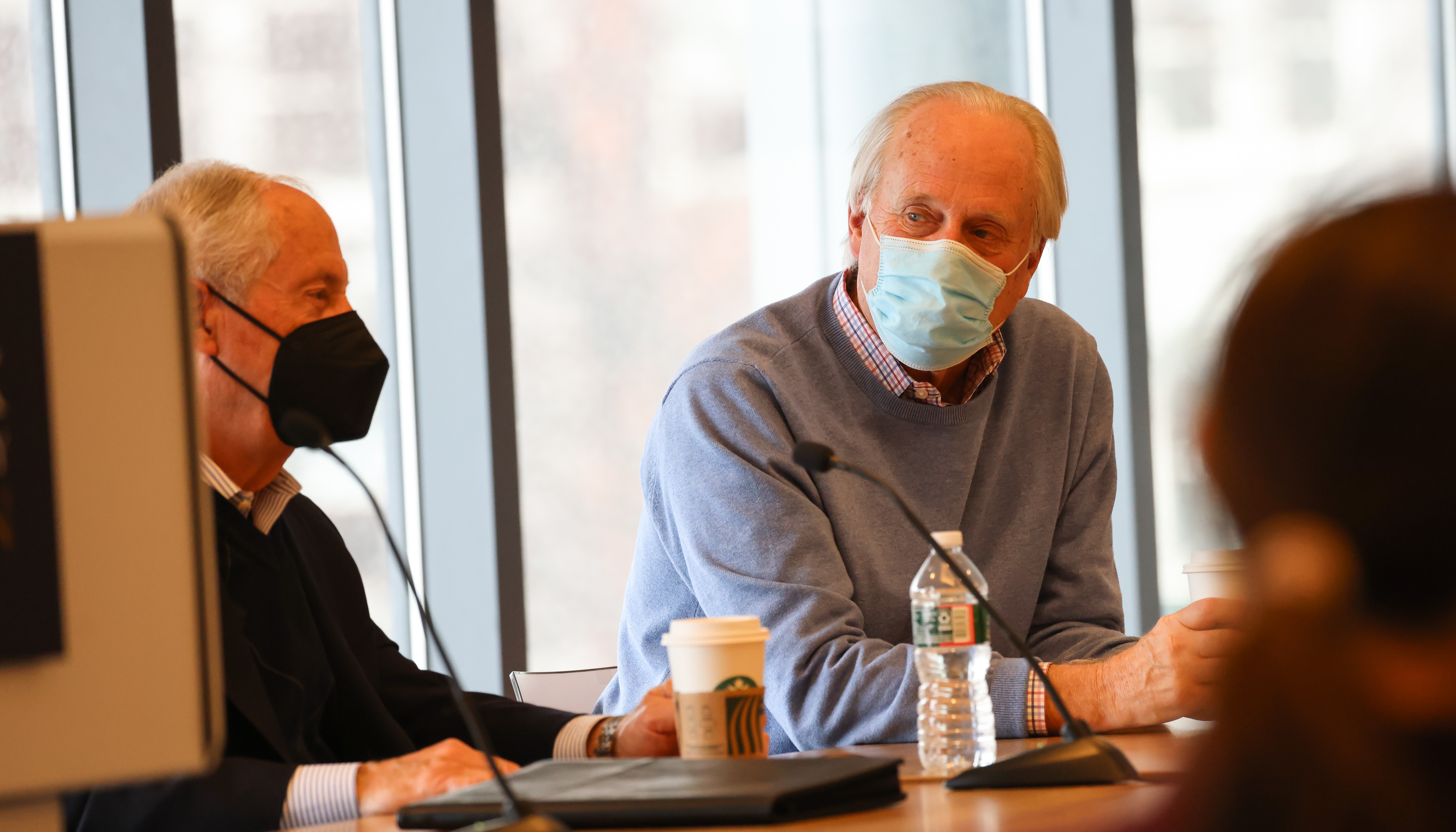 This week marked the return of the Congress to Campus program at Suffolk, bringing two retired U.S. representatives to the University to discuss campaigning, governing, and life in the public eye. But no matter the topic at hand — from foreign relations and international trade to political career planning — the evolving situation in Ukraine, and the hyper-partisan political climate in the U.S., colored each conversation.
This year, Suffolk welcomed former U.S. Reps. Larry LaRocco, a Democrat who represented Idaho from 1991-1995, and Scott Klug, a Republican who represented Wisconsin from 1991-1999.
The Congress to Campus program was created by the Association of Former Members of Congress to increase civic literacy and engagement. LaRocco and Klug participated in several interactive events during their two day visit to campus, including "
The Great Divide: Policymaking in Polarized Times
," part of the virtual classroom series on Biden and the looming midterms presented by the Department of Political Science & Legal Studies, Ford Hall Forum at Suffolk University, the GBH Forum Network, and The Washington Center.
Throughout the two day visit, students seized opportunities to ask questions and get Klug and LaRocco's uniquely well-informed perspectives on the conflict in Ukraine.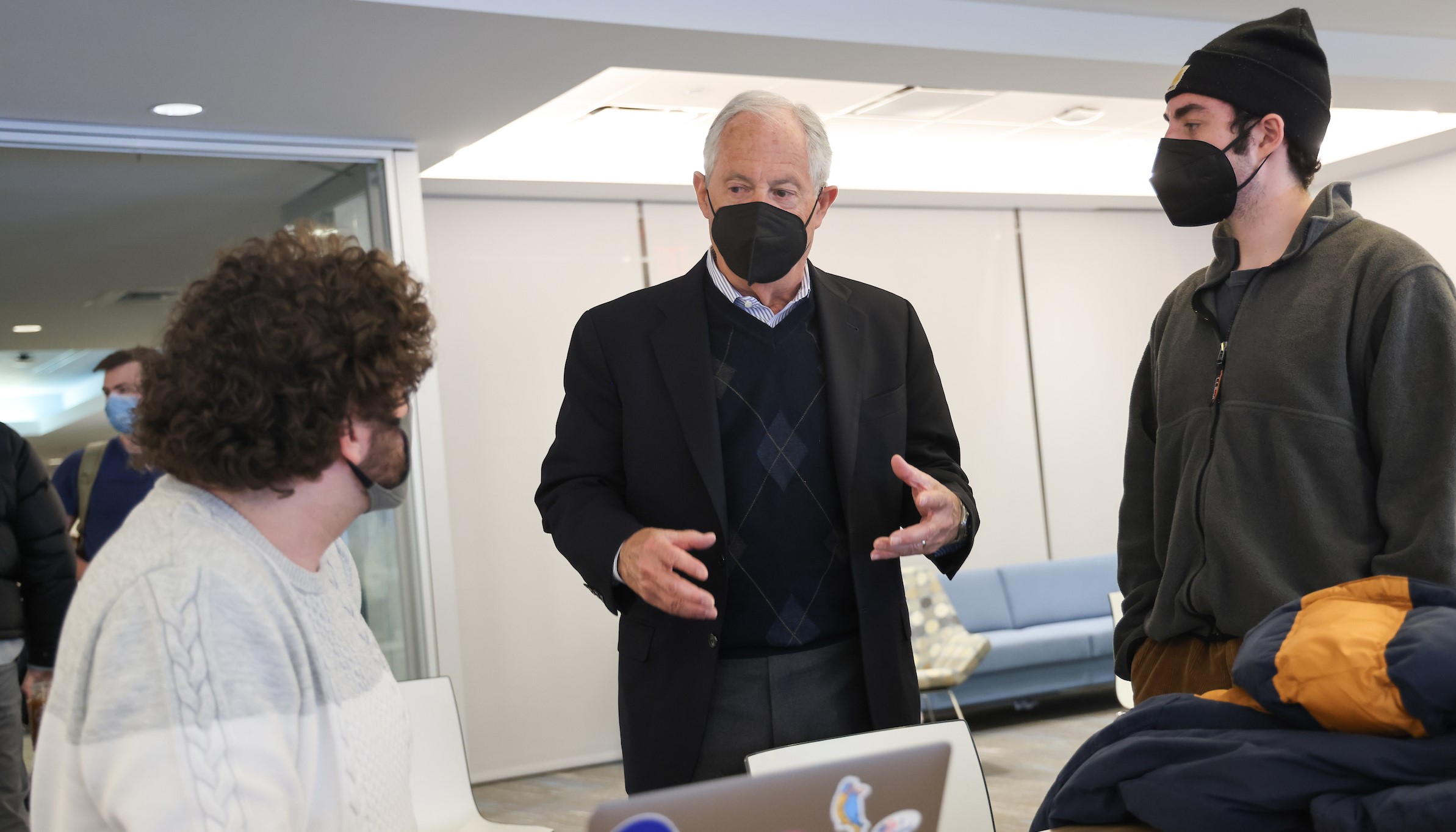 Talk of trade turned to Europe's economic ties to Russia; a panel on foreign relations opened the door for the former lawmakers to provide context from decades of insight into conflicts from WWII and Vietnam, to the Cold War and Desert Storm.
The two also focused on an issue closer to home: the extreme political polarization in the U.S.
Speaking about Idaho, LaRocco pointed to changing demographics, increased social media usage, and what he described as a "news desert" in his state as factors contributing to a "barbell" curve of political ideology with many people at the far right and left but very few in the middle. Where there was once room for compromise — and even to elect a Democrat like him — now LaRocco says, "there's no brake, it's all accelerator off the right-wing cliff."
"We've got too many safe seats and people could just move into their ideological comfort zones," he said. "There's a lot of work to do to preserve our democracy."
LaRocco and Klug both discussed ways to tone down divisive rhetoric and increase understanding in Congress and civic life in general.
Klug pointed to bipartisan cooperation on aspects of the government's infrastructure bill this year, and called for more collegiality in Congress.
"Larry [LaRocco] and I could sit here and argue about things we disagree about, but we can do it agreeably and recognize where we're different and we can also figure out places where [we] have agreement," said Klug.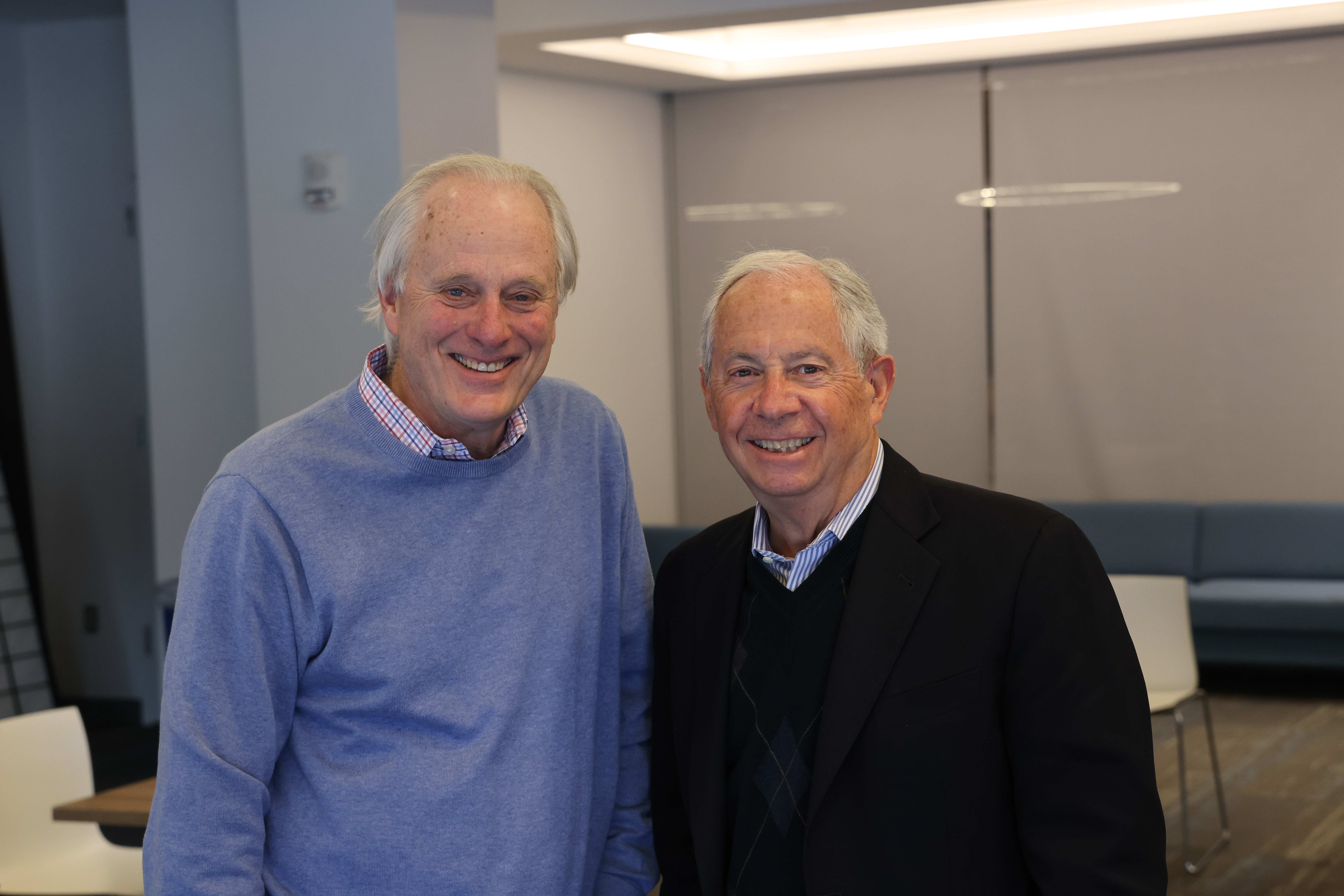 Collaboration on Campus
"In today's political climate, it is important to introduce opportunities that allow people who have opposing views to open dialogue to find commonalities. It is also important to see that two members of Congress from either side of the aisle can be friends because there is a general sense of hopelessness that Congress will never get along," says Steven Murnane, a Class of 2023 honors student double-majoring in political science and law, who serves as the Student Government Association's diversity chair and is a member of the Suffolk Dems.
Murnane says conversations between those with opposing views on campus are more cordial and constructive than those at the national level, perhaps because they take place primarily in person rather than over social media and because students find common ground in daily interactions. In one example of what he calls their "close working relationship," the Suffolk Dems and Suffolk GOP clubs came together to plan a session with the two former members of Congress called "Bipartisanship in a Divided America.
That cooperation didn't go unnoticed by the visiting lawmakers.
"Yesterday, Larry and I were excited to see one of these presentations hosted by the Republican club and the Democratic club of Suffolk and we need a lot more of that," Klug said at the program's closing breakfast. "Folks have to work across the aisle."