Edie Sparks Chosen to Lead the College of Arts & Sciences
Suffolk University will welcome ​​its new dean in August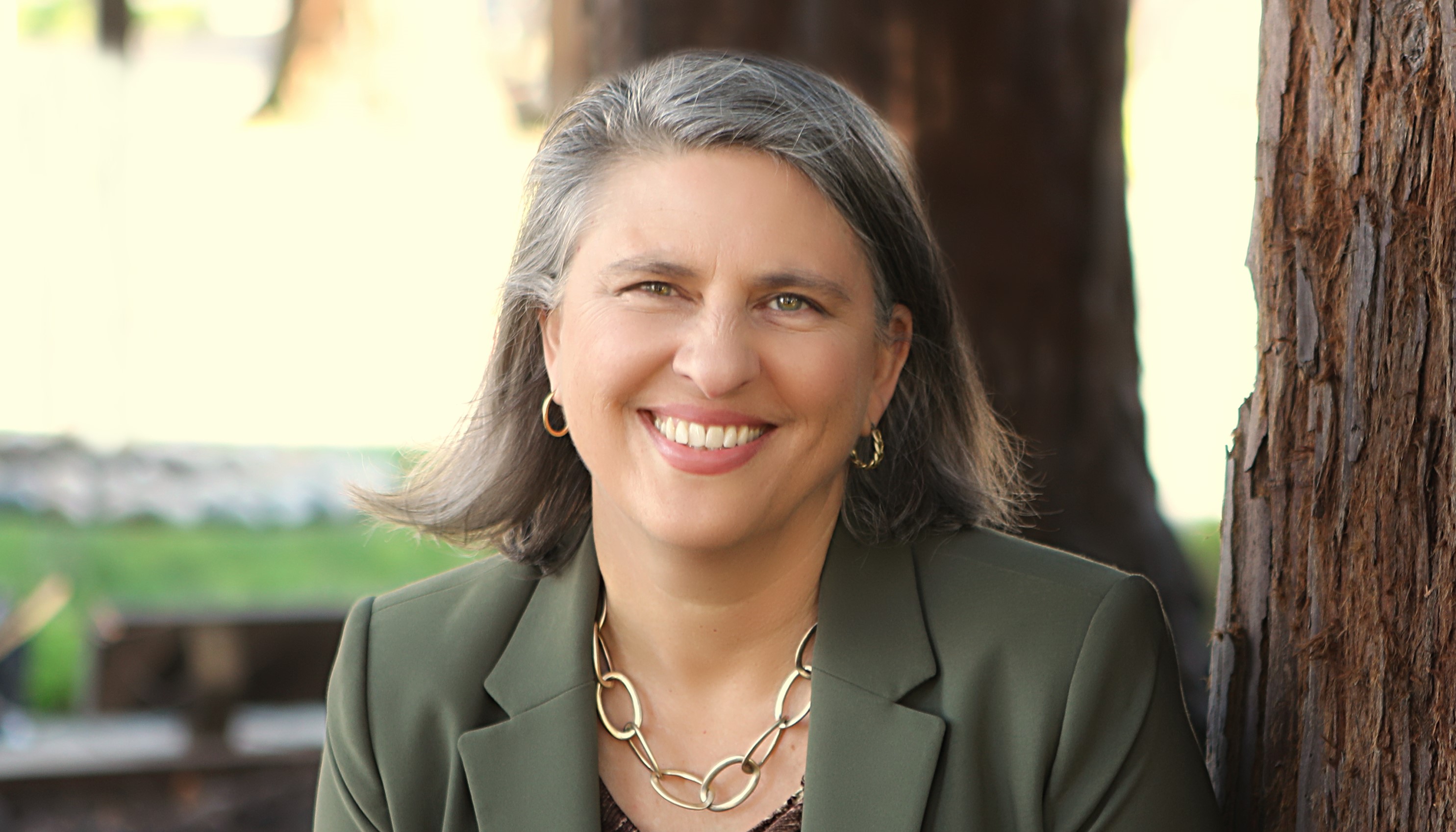 Dr. Edith (Edie) Sparks, an innovative higher education leader, scholar, and liberal arts champion with a passion for supporting students and expanding access to education, has been selected as the next dean of Suffolk University's College of Arts & Sciences, the University has announced.
Sparks will join Suffolk Aug. 1 from the University of the Pacific, California's oldest chartered institution of higher learning, where she serves as vice provost and a professor of history. Sparks is a motivating and collaborative leader with a record of building programs and partnerships that enhance student success and access, including high-school-to-college pipeline programs and student support and retention initiatives.
"Edie Sparks is an accomplished educator and experienced administrator who is deeply committed to access and opportunity, community partnerships — both domestic and international — and to the power of experiential learning to support student retention and success," said Suffolk University Provost Julie Sandell. "She has helped to develop and implement numerous programs and curricular innovations to support first-year students and advance global learning initiatives, and she has prioritized work that supports diversity, equity, inclusion, and access in her personal and professional life. She will be a terrific fit for Suffolk with these priorities."
Q&A With Incoming CAS Dean Edie Sparks
Our newest dean shares her profound commitment to expanding access to education — and her excitement about joining the Suffolk community
Read more
In her vice provost role at the University of the Pacific, Sparks has led pipeline and service learning programs as director of the Pacific Summer High School Institute and the Californians for All College Corps program, which provides students with paid service-learning opportunities in their communities that help make their college education more affordable. Prior to these roles, she served as the University of the Pacific's inaugural vice provost for undergraduate education, launching student success and academic support initiatives, including an academic advising team integrated with career services to support all undergraduates.
"The transformational experience that Suffolk and its College of Arts & Sciences provide through its mission of access, its urban location and its commitment to experiential and community-engaged learning is really exciting for me," Sparks said. "The fire in my belly is expanding access to education. I have a profound understanding of how transformational access to education and completion of a college degree is, and I'm passionate about helping students achieve that. So it's a really good match."
Sparks has a scholarly grounding in the humanities. She holds PhD and Master of Arts degrees in history from the University of California, Los Angeles, and a Bachelor of Arts in English literature from the University of California, Berkeley.
She is an award-winning teacher who specializes in experiential and community-based learning. A scholar of cities, Sparks has been both immersed in and energized by the learning opportunities that exist in urban settings. As History Department chair she drove an interdepartmental effort to develop the multimodal "Little Manila Project," a gamified virtual reality recreation of the historic Filipino neighborhood in Stockton, California. This digital humanities project began as a student-faculty-community partnership, was subsequently supported by the state of California, and is now available to the public.
Sparks is also a scholar of American women's entrepreneurship and business history. Through her research, publications, and books, including Boss Lady, she has chronicled the stories of pioneering women business leaders in the late-19th and mid-20th centuries — women who stepped beyond roles as wives and mothers to become breakthrough entrepreneurs and successful leaders in business environments that at the time were not designed for women.
"Edie Sparks' passion for expanding access to education and to social mobility could not be more aligned with Suffolk University's mission," said University President Marisa Kelly. "She understands the power of experiential and community-engaged learning, and she has spent her career innovating in those areas. I am excited that she will bring that passion and experience to Suffolk as the next dean of the College of Arts & Sciences."
Sparks will join a College of Arts & Sciences with nearly 2,900 undergraduate and graduate students in programs in the arts, humanities, social sciences, mathematics, and natural sciences. Its approximately 300 full-time and part-time faculty members are deeply engaged in the teaching and mentoring of students.
"Dr. Sparks is a smart, passionate and highly collaborative leader who is focused squarely on the success of students," said University of the Pacific President Christopher Callahan. "I have no doubt her new students, faculty, staff and alumni will benefit enormously from her many talents as she helps Suffolk University continue to advance its mission."