What's the definition of a "globally competent lawyer"?
During her Fulbright, Professor Rosa Kim will take on this complex question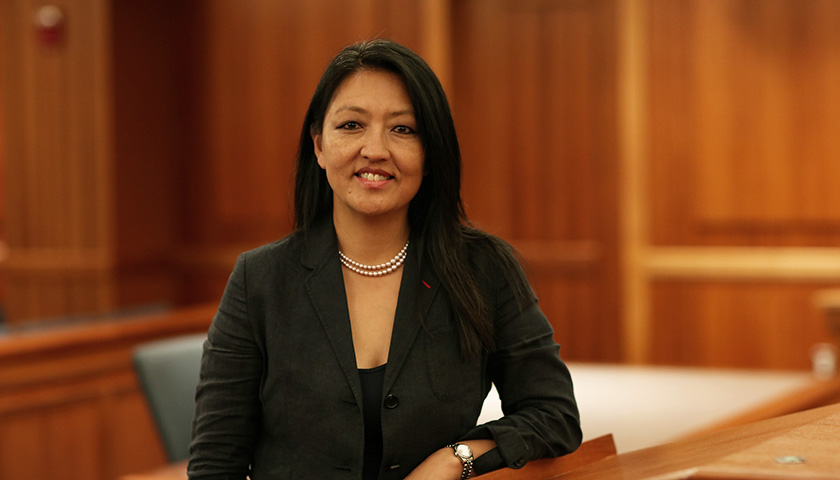 Professor Rosa Kim has been selected as a Fulbright Scholar in the position of Distinguished Chair in Law at the University of Trento, Italy, for Spring 2023. In addition to teaching a course on lawyering systems and a seminar on global advocacy, she will work with the Trento faculty on developing a definition of "globally competent lawyering."
She joins a network of thousands of scholars, including 61 Nobel Prize laureates, 89 Pulitzer Prize recipients, and 40 who have served as a head of state or government.
Her scholarship has focused primarily on global legal education and Asian legal reform. A recent article she published in the Journal of Legal Education—Globalizing the Law Curriculum for Twenty-First-Century Lawyering—stresses the importance of developing global competency in U.S. law schools.
Unlike their counterparts abroad, most American law schools do not require an international component in the curriculum, Professor Kim explains. That means many law students are exposed only to domestic law and are unequipped to compete in the international legal marketplace—or to serve domestic clients whose legal problems are taking on an increasingly global character, she argues.
In addition to earning a Master's in International Relations from Johns Hopkins and working at the Korean Mission to the U.N., Professor Kim has extensive experience teaching international law students, both undergraduate (Sweden and Spain) and graduate (Korea) as well as foreign Master of Laws (LLM) students. At Suffolk, she developed a new advanced legal writing course on written and oral advocacy in an international context.
Professor Kim is among approximately 800 U.S. citizens who will conduct cutting-edge research and/or teach abroad for the 2022-2023 academic year through the Fulbright program.