The Future of Business Education
Professor Jodi Detjen takes on new role in the Sawyer Business School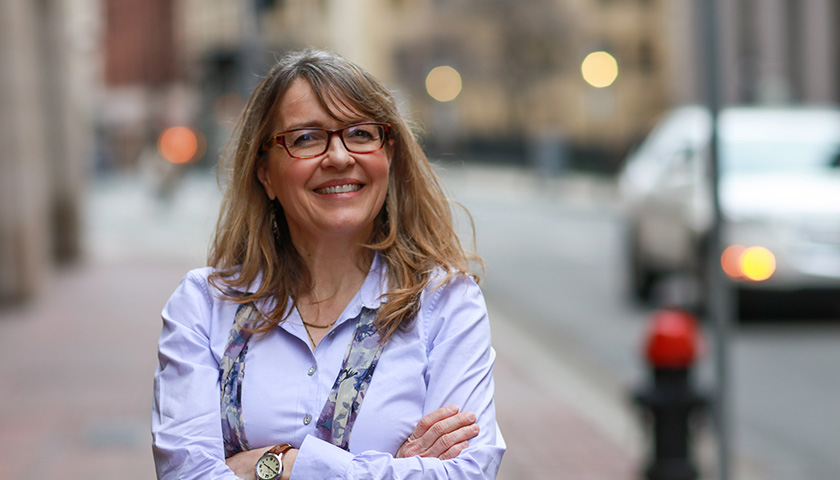 Starting this academic year, Professor Detjen becomes the Sawyer Business School's first associate dean of innovative education and programs. She has taught at the Business School for 23 years, serving as executive director of the MBA program since 2016. She is an accomplished organizational consultant and educator with a foundation in operational change management. Professor Detjen has worked in organizational development for over 25 years transforming the way people work at small and large companies.
Q: This new position was created by Dean Amy Zeng to enhance and integrate key aspects of the Business School's educational approach. Tell us about the role and why it's so important.
JD: There are enormous pressures on traditional higher ed, and we have to continue to show that we create graduates who are highly skilled, that they can have an impact immediately on a business, and that our students are getting jobs that are good jobs. These are things the Business School has already been doing and something we are really good at.
Q: Where do you begin?
JD: One thing is to continue to increase the visibility of how we measure our students' competency development across the course of a program at the undergrad and grad level. My job is, in essence, to shift the perspective of students and faculty to show more integrated progression for learning across the course of their program, then measure that in a way so they can visually see it and then tell the story.
Q: What else are you hoping to accomplish?
JD: Another goal is to systematize the whole corporate relationship process so that we can leverage immersive learning in a much more sustained way. I'm going to work very closely with the Center for Career Equity, Development & Success and use their customer relationship management system to develop a much more holistic relationship with these corporate partners. The idea is to figure out how we can leverage these relationships across a multitude of classes, even across programs, so that it can be not just a program focus, but a Business School focus. And then we can report back to that client and say, "Here's what we did. Here's how our students helped you." And then they can give us feedback so that it becomes a much deeper client relationship.
Q: Do you worry that, like baseball in Moneyball, the Business School experience becomes all about measurement and data?
JD: Absolutely not! The professors are always going to be a key part of what we give our students, and, indeed, will be one of the key points of difference from many of our competitors. We have professors who are incredibly skilled at their research, but they're also incredibly skilled at teaching. Leveraging that actually increases the value of a Suffolk education.
Q: It sounds like a major challenge.
JD: The good news is that the pieces are already there. Great faculty. Immersive education. Corporate relationships. I think what makes us more unique in the market is that we're not new to this. We're not figuring it out as we go. We're doing what we've been doing, and now my job is to add some structure to it, measure it, and tell the story.
Q: You seem excited by this new position.
JD: I really am. What I love about this role that the dean has created is that it really syncs up with who I am and what's happening in the marketplace. It's not a traditional role. It's a "Let's disrupt it a little bit" role. That gets really interesting.