Lifelong Pats Fan No Longer on the Sidelines
As community relations coordinator for the New England Patriots Foundation, alumna Hannah Arroyo helps the team deliver on its charitable goals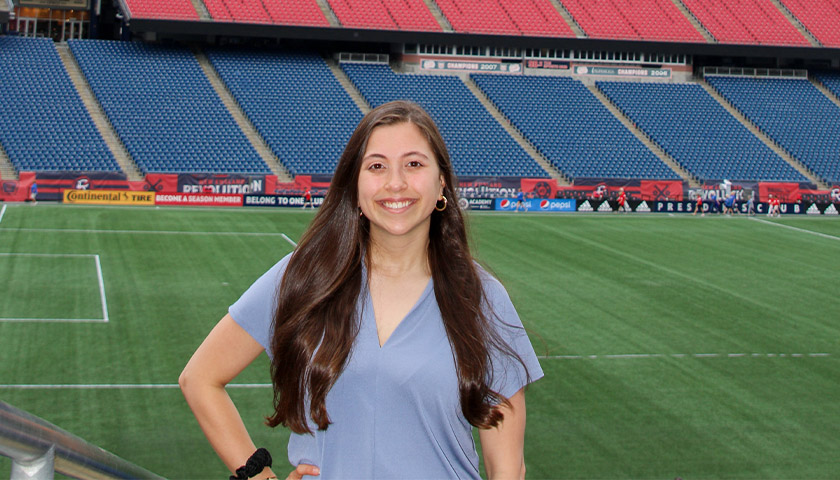 Hannah Arroyo, BA '20, has been cheering on the New England Patriots since she was a little girl, watching games on TV alongside her father. Today, as a community relations coordinator for the six-time Super Bowl champions, she's helping the philanthropic arm of her hometown team make life better for those in need.
This spring, Arroyo began working for the New England Patriots Foundation, founded by the Kraft family to support charitable agencies throughout New England, with a special focus on programs that foster cultural diversity, education, and health for youth and families. The foundation also hosts regular community events and school visits featuring Patriots players.
"We have so many events that make a positive change in other people's lives," says Arroyo, who helped coordinate the annual Patriots Premiere, the foundation's biggest fundraiser, held at Gillette Stadium in September and attended by all team members and Head Coach Bill Belichick, who delivered remarks. "The foundation goes above and beyond to help people enjoy good experiences and strengthen our communities."
As a sports fan, Arroyo thrives on teamwork, particularly when it comes to making an impact on others.
"It feels good to come to work every day because you know you're making a difference and are part of something bigger than yourself," she says.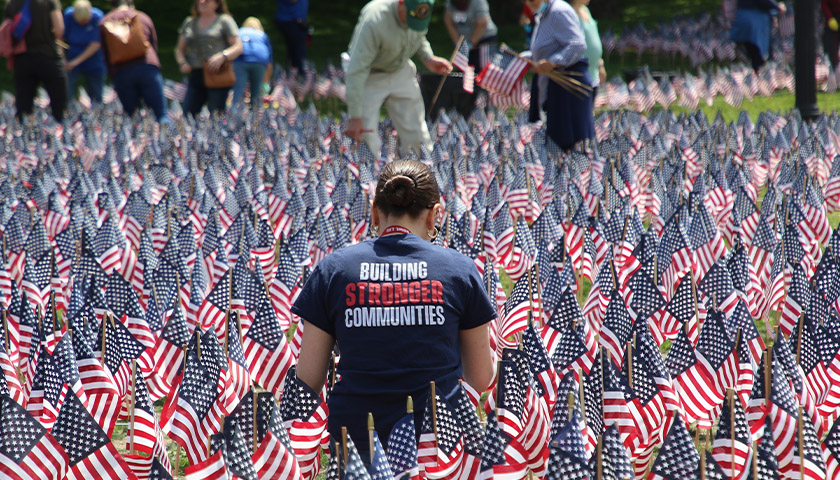 Suffolk experience fueled her to go the 'extra mile'
While at Suffolk, Arroyo was sports editor of The Suffolk Journal, a reporter for Suffolk in the City, where she worked on live stories for New England Cable News (NECN), a sports intern for WHDH-TV, and a security screener for the Boston Red Sox.
"Suffolk gave me the confidence to write, speak in front of people, and challenge myself in different situations," says Arroyo. "My professors taught me how to get out of my comfort zone and go that extra mile to be the best that I can be."
"Hannah was very self-motivated and driven," says Suffolk TV Studio Manager Jerry Glendye. "She knew how to get her foot in the door for different opportunities on and off campus, and that helped her overall. She was always well prepared to handle any situation."
With the start of a new academic year, Arroyo has this advice for Suffolk students: "Get involved and do it right away," she says. "Every skill you learn and opportunity you take are valuable for any job in your future."