Suffolk Among Top 100 Women-led Businesses in Massachusetts
Ranks highest among Bay State universities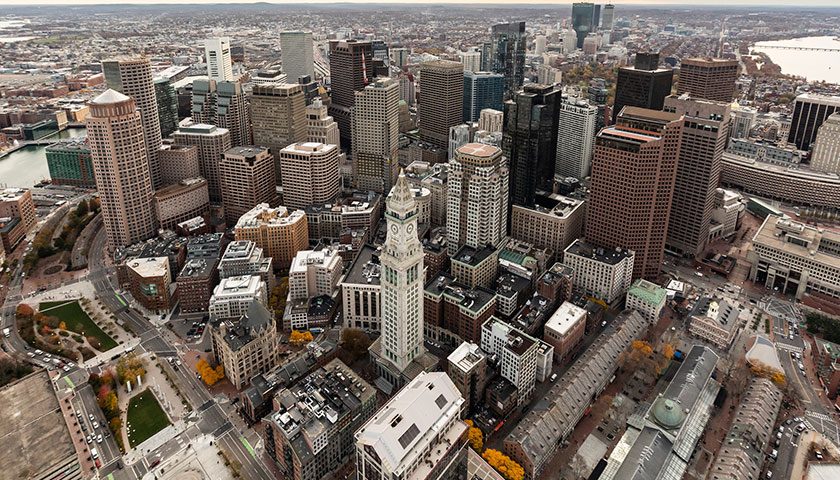 Suffolk University has again been named one of Massachusetts' top 100 women-led businesses for 2022, ranking in the top 20 and the highest university on the list.
The list—compiled by The Women's Edge, a nonprofit that supports female business leaders, and Boston Globe Magazine—celebrates the state's leading nonprofits and companies that are run by women. The list includes financial institutions, technology and healthcare companies, hospitals, universities, and others that are run by what the list calls "women power players of the Bay State."
To compile the list, The Women's Edge considered a number of factors including revenue and operating budgets, workplace and management diversity, and innovative projects, and then ranked the organizations according to its own formula. Data considered included percentage of upper management that is female—in Suffolk's case 65%, including its three highest-ranking executives and two of its three deans. Suffolk's workforce is 54% women and nearly half (46%) of its trustees are women.
The University supports women personally and professionally through numerous benefits, programs, mentoring and career development opportunities. A number of Employee Resource Groups focus particularly on women.
"This is a collective achievement that reflects the Suffolk community's ongoing work to advance a culture of inclusion and empowerment for all," said Suffolk University President Marisa Kelly.
Suffolk has consistently been at the top of the rankings since Kelly assumed that role in 2018. This is the first year Suffolk has been the highest-ranked university on the list.