Ukrainian Senior Shares Her Story With NBC10 Boston
Nika Chelnokova speaks with reporter Katelyn Flint ahead of Commencement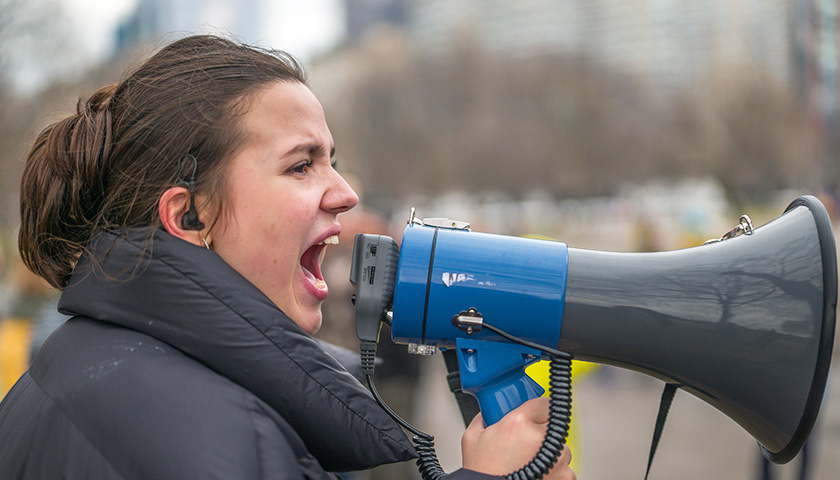 Senior Nika Chelnokova has spent much of the past year protesting the Russian invasion of Ukraine, her homeland. Inspired by her Social Change course, the Sawyer Business School student has led rallies on the Boston Common, delivering impassioned speeches decrying Russia's unprovoked attack to help raise awareness about the ongoing conflict.
Unable to return home to see her family, who remain in Kyiv, she's now applying to marketing jobs in Boston. In the meantime, Chelnokova is keeping Ukraine close to her heart—and working hard to make sure that it stays top of mind for Americans.
Chelnokova shared her story with NBC10 Boston's Katelyn Flint ahead of her graduation on May 21, and said the support she received from Suffolk University made all the difference.