A World of Difference
Senior Stephanie Bulega-Nasuna earns two highly competitive study abroad scholarships to Asia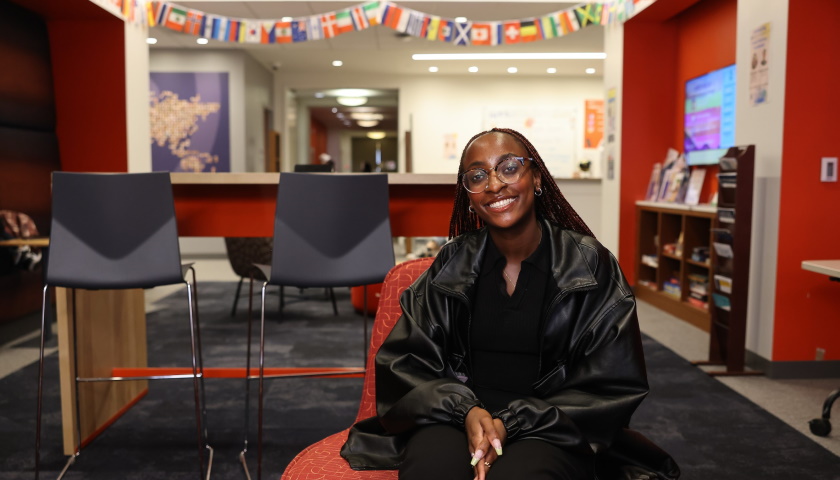 A canceled prom, drive-through graduation, and a summer spent at home due to the pandemic marred the end of Stephanie Bulega-Nasuna's high school career. Now she's making up for lost time by embarking on a Suffolk senior year split between the US and Asia.
Though she grew up just north of Boston, Bulega-Nasuna spent summers exploring her parents' vibrant home country of Uganda. She was determined to travel again once border restrictions eased and jumped at the opportunity to study abroad in South Korea during her sophomore year.
Seoul, she says, was exhilarating: "Something new is always happening: a new trend, a new cafe." Long walks through bustling neighborhoods turned into picnics under cherry blossom trees by the Han River. She discovered similarities between Korean and Ugandan culture, from top-notch street food to a strong emphasis on family.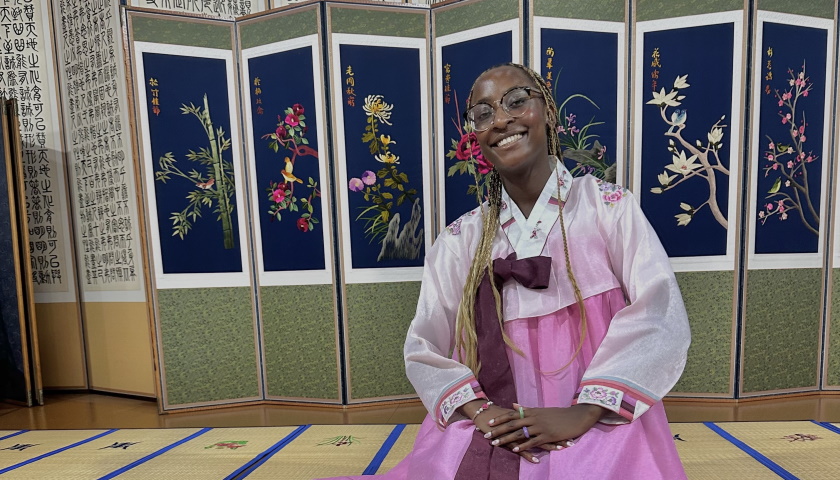 Taking courses on global politics through Suffolk's exchange program at Yonsei University helped her realize her interest in other cultures could be more than a passion: It could be a career.
"I could be a foreign service officer, teach English abroad, or work in international business or law," she says.
Bulega-Nasuna changed her major to international relations. She worked toward Korean fluency by practicing in group chats with friends she met through Suffolk's Home Away From Home program, which connects American and international students. She became a Study Abroad Ambassador and partnered with the Career Center to uncover more travel opportunities before completing her final semester in Boston.
This summer she studied in South Korea then went on to Japan for her fall semester as the first Suffolk recipient of both the US State Department's Critical Language Scholarship and a prestigious Boren Award, fully funded scholarships awarded to just 10% of applicants.
As seen in the Fall 2023 edition of Suffolk University Magazine