Christina's Suffolk Story
Throughout my four years at Suffolk, I found a community that had similar passions, hopes, and values to mine. More importantly, I found a community to support me. As a first-generation college student, I had no idea what to expect going into my first year. Little did I know I would meet some of the most incredible people and have life-changing experiences.

Freshman year, I had the opportunity to join the Global Gateway Program and travel to Madrid for Spring Break with President Marisa Kelly and [Vice President of International Affairs] Sebastián Royo. Those two people fueled my passion for travel and learning about different cultures. Following that trip, I chose to study abroad in Madrid the fall of my sophomore year because I fell in love with the city.

Working a full-time job made it difficult to be a full-time student, but I knew that I needed to find a way to help other people figure out how to make their college decision. So, I applied to be a Trustee Ambassador and began working with [Suffolk's] incredible admission team after my time abroad. The Trustee Ambassador team became my second family and helped me through some of my most difficult times.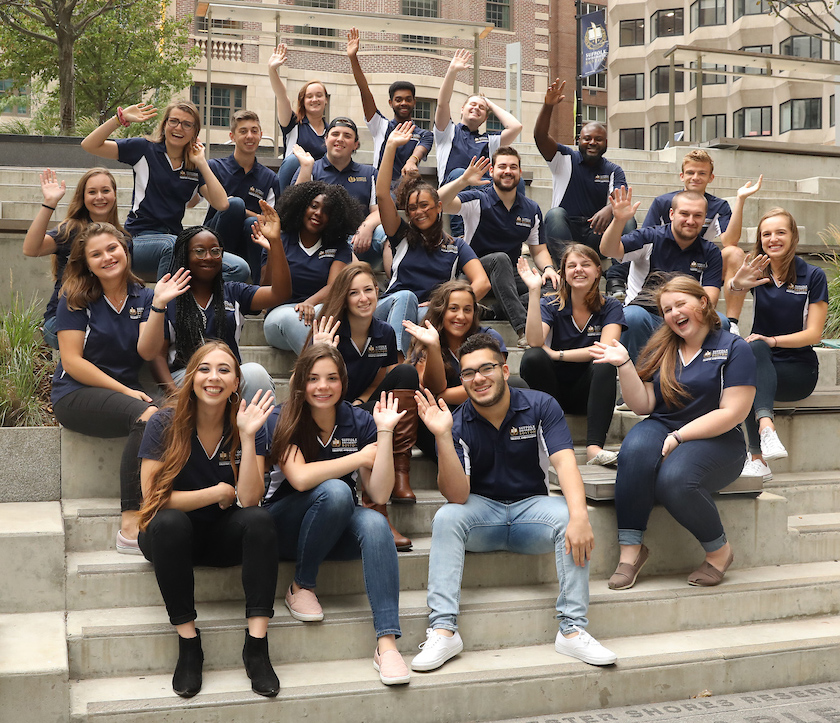 Getting involved on campus was one of the best things I ever could have done, and getting dragged to a Program Council meeting my first semester was truly a blessing in disguise. Through Program Council, I got to travel, go to conferences, and meet so many people who just had such a passion for making other people happy. Casey, Kelsey, and Dave—the Student Leadership & Involvement team—have given me so much support over the past few years.

The biggest takeaway I have as I graduate and move on to different things is that wherever I go, whoever I become, I know that I have a community behind me, cheering me on. I am incredibly thankful for all of the experiences I was able to have during my time at Suffolk. I am incredibly thankful to be part of a community that cherishes individuals of any and every background, and shows support no matter who you are.

I was able to become a better person because of Suffolk, and that is something I can only hope to continue being.