Reel Life Learning
Juggling a movie career and graduate degree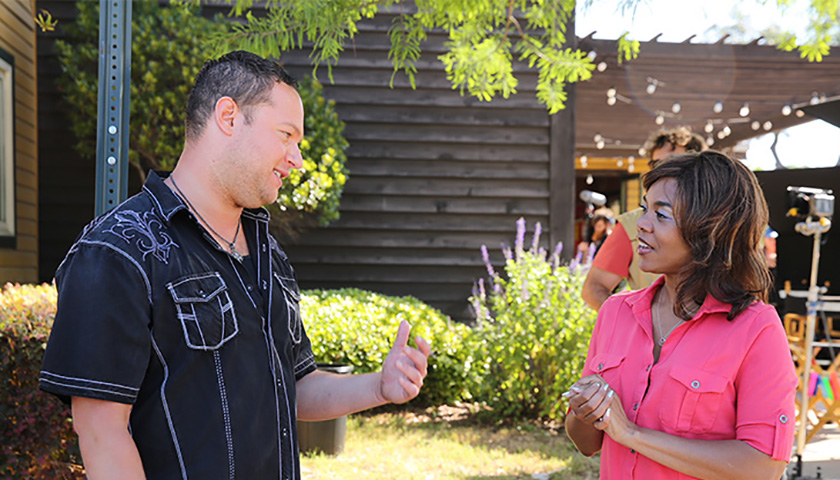 Sam Slater, MPA '16, was halfway through his Suffolk graduate degree when his Hollywood career took off.
He'd already tasted industry success producing smaller movies through Burn Later Productions, the independent film finance and production company he cofounded in 2012. But 2016 was the year that this Master of Public Administration (MPA) graduate inked a five-picture studio deal. The first movie, Mile 22, starring Mark Wahlberg, hit theaters in August 2018.
In Hollywood, a big deal is, well, a big deal and something to tell people about, maybe with a full-page ad in Variety or a giant billboard on Sunset Boulevard. But knowing that a Suffolk classroom is a million miles from a Hollywood studio, Slater didn't tell a lot of people about his Tinseltown triumph.
"I wasn't sharing too much with my classmates because what I was doing in Hollywood was so different," says Slater, who divides his time between Los Angeles and Boston.
Yet even with the success, which Slater admits was extremely validating, he didn't put his MPA on hold; he stuck with it.
"I had made progress on the degree, and I didn't want to completely abandon ship," Slater says. "And it's a true testament to why people like Suffolk so much: they will give you the flexibility you need. I took semesters off, and I made the program work around what I needed for Hollywood. Stopping the MPA just didn't seem like the logical thing to do when there were so many accommodations being made to help me finish. Plus, I like politics. I like what goes on locally. I want to be involved. I genuinely wanted to finish the degree."
Staying at Suffolk was definitely the right choice, according to Slater, despite the bicoastal craziness. One big reason was the people he met at the University.
"That's what's so great about Suffolk," he says. "You meet interesting folks in the classroom, some of whom aren't even in the same field as what you're getting a degree for. I learned from them; they learned from me. That's why I liked Suffolk. I wanted that different experience."
Another factor: Even with all the success, Slater knows that Hollywood is a fickle place. Once the five-picture deal is done, there's no guarantee he'll get another one. But Slater is philosophical about it all and knows that, however his current story ends, his graduate degree is always good for a sequel.
"Will I be back to use my MPA full-time? It's possible," says Slater. "I can do something local and transition back into a different kind of lifestyle."
Contact
Greg Gatlin
Office of Public Affairs
617-573-8428
Ben Hall
Office of Public Affairs
617-573-8092