Suffolk University Names Provost
Julie Sandell brings record of administrative and faculty accomplishment to role as chief academic officer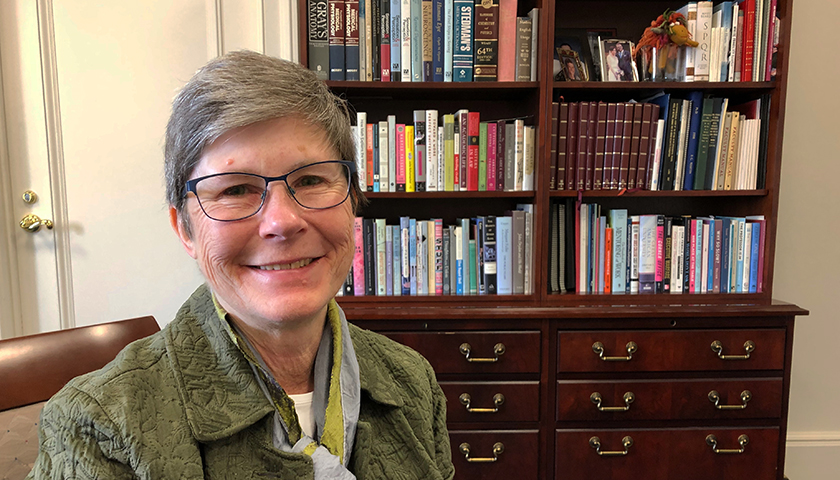 Suffolk University today announced the appointment of Julie H. Sandell as its next senior vice president for academic affairs and provost.
Sandell has a long and distinguished record of accomplishment at Boston University, where she serves as senior associate provost and a member of the BU School of Medicine faculty.
"Julie Sandell brings a wealth of faculty and administrative experience to Suffolk," said University President Marisa Kelly. "Perhaps as important as Julie's credentials is the great enthusiasm she has expressed for Suffolk's mission and her understanding of how closely our commitment to experiential learning is tied to our location in Downtown Boston. We are tremendously excited about welcoming her to Suffolk."
As Suffolk's chief academic officer, Sandell will be responsible for implementing academic policies designed to support the intellectual pursuits of faculty, staff, and students. She will work closely with the deans of Suffolk's three schools to deliver a student-centered experience that fosters engaged learning, rigorous scholarship, innovative thinking, and community collaboration.
"Suffolk University has a wonderfully aligned vision and mission, and I see faculty, staff, and students all pulling in the same direction to move the university forward," said Sandell. "It's a mission that really excites me, and Suffolk has taken wonderful advantage of its unique location to craft a distinctive experience for students that's in concert with that mission. I'm excited to see how I can contribute to those efforts."
Sandell joined the Boston University School of Medicine faculty in 1991 and has served as the vice chair of her department, chair of the BU Faculty Council, and as associate provost for faculty development and later for faculty affairs.
She worked to develop and implement BU's first university-wide strategic plan, paving the way for one of her responsibilities at Suffolk: collaborating with colleagues to implement the University's 2025 strategic plan, which is nearing completion.
As a faculty member, Sandell was awarded the BU School of Medicine's highest teaching award in 2001 and was nominated as that school's Educator of the Year eight times. She has published widely and has received more than $5 million in research funding as principal investigator or co-investigator at BU. As she moved into an administrative role at BU, Sandell addressed faculty diversity, promotion and tenure, work/life balance, and more.
"Julie's perspectives and experiences will ignite collaborations that connect across campus academic disciplines, industries, and cultures, and we look forward to welcoming her in August," said David Hartstein, cochair of the Provost Search Committee and a member of the Sawyer Business school faculty.
Sandell holds an AB in Psychology from Princeton University and a PhD in Neuroscience from the Massachusetts Institute of Technology.
She will join Suffolk University on Aug. 1, 2019.
A Q&A with Sandell is available online.