Is China's Ascent Inevitable?
Suffolk professor briefs international delegation on Chinese domestic and foreign policy
Hong Kong is roiling, and months of protests have put a spotlight on Chinese leader Xi Jinping's autocratic tendencies, according to Professor Ronald Suleski, director of the
Rosenberg Institute for East Asian Studies
at Suffolk University, who recently briefed a delegation of international visitors on Chinese domestic and foreign policy.
Suleski, who often travels and studies in China, gave an overview of modern Chinese society as part of programming organized by WorldBoston. Participants included journalists and policymakers from 18 countries who were in the United States as part of the Department of State's International Visitor Leadership Program.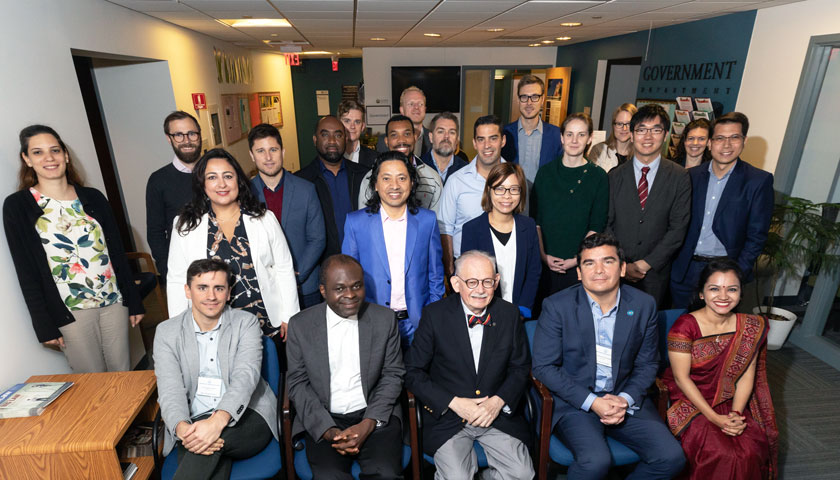 In addition to issues raised by the ongoing unrest in Hong Kong, Suleski pointed to China's rapid adoption of cashless payment and other digital technology as an issue to watch.
Tamping down turmoil
"China's biggest fear is chaos," said Suleski, in reference to both the Hong Kong protests and the difficulty of monitoring and controlling online communication in such a large population. He put the current events in context by citing historical examples of rebellion. "China's history is one of splits and fragmentation. They fear that so much. The only response they have now is to come down hard in an autocratic way."
Suleski discussed the danger an authoritarian response to the current protests would pose to China's global aspirations.
"Hong Kong is so visible and so important to finance. China saw the negative international reaction to the government crackdown on protesters in Tiananmen Square in 1989. They don't want isolation. China's growth depends on contact with the outside world."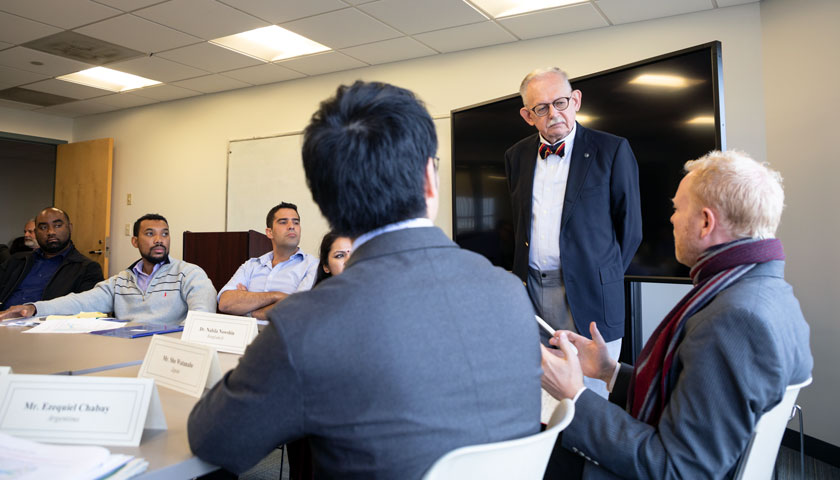 Delegates questioned how long China could maintain strict control of its citizens' communications as it plays an increasingly pivotal role in international commerce and policy.
"Ultimately you can only go so far with restricted communication," said Suleski, highlighting China's advances in higher education and participation in the international research community. "It's impossible to contribute fully if researchers don't have access to all the data they need."
US-China relations
When attendees asked how the current US administration is involving experts in foreign-policy-making decisions, Suleski offered a candid assessment.
"This administration is not welcoming China scholars or taking their advice. We're in a worse place than we've been in a long time in studying and understanding China," he said.
Still, Suleski said the Trump administration's challenges to Chinese economic advancement is one of the factors changing the narrative of China's unstoppable ascendancy.
"There's a feeling right now that the US is not confident, questioning capitalism, and the administration is testing the limits of the Constitution," he said, "One of the virtues of China's non-transparent system is that everything appears very smooth from the outside. But the economic strength in China is not to the depth that it is in the US and Europe. I don't think China becoming the top global power is inevitable."