Award-Winning Student Research Examines Racial Inequity
Study looks at roots of inequality in redlining
The stark difference in the racial makeup of the town she grew up in and neighboring Brockton led Brianna Bryson to research the roots of inequity in that Massachusetts city.
Her senior thesis, "The Unexplored History of Brockton, Massachusetts' Residential Racial Inequity" was accepted into the 2020 Johns Hopkins University Richard Macksey National Undergraduate Research Symposium, and part of her work has been published in the Macksey Journal.
Bryson, BA '20, grew up in the "racially homogenous," mainly upper-middle-class town of East Bridgewater.
The demographic and socioeconomic trends she witnessed before coming to Suffolk and Boston motivated her to tackle the subject of racial inequity, and she chose to study Brockton because its African-American population is dramatically higher than any other neighboring town.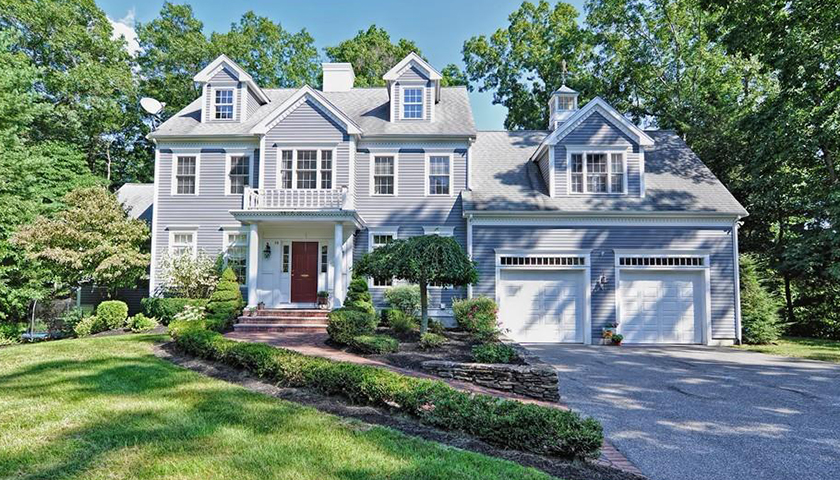 "Brockton has been my Exhibit A for racial inequality in Massachusetts for a long time," said Bryson, who majored in history and philosophy.
Housing disparities
Her research project centered on "redlining," the systematic denial of mortgages to people of color or residents of urban neighborhoods.
Bryson notes that redlining, now illegal, has been a major problem across America. She focused close to home and found that many Brockton people of color are concentrated in public housing and decaying multi-family residences.
"There are a disproportionate number of minority families renting rather than owning property," she said. "Growing up around rampant financial insecurity and racially homogenous communities has been shown to have a negative long-term impact on these communities. I learned this trend is commonplace in thousands of segregated regions across America, with Brockton being just one example."
"Growing up around rampant financial insecurity and racially homogenous communities has been shown to have a negative long-term impact on these communities."
Bryson checked public records at Brockton City Hall, the Brockton Housing Authority, and the Brockton Redevelopment Authority to gather data for her thesis.
Contrasting communities
She learned that in 2016—the year she graduated from East Bridgewater High School—Brockton High School's 4,250 students were 60.9 percent African-American, 20.8 percent white, 12.3 percent Latinx, and 2.5 percent Asian, with others making up 3.5 percent.
'My high school graduating class had less than one percent people of color," she said.
She also discovered that Brockton accounted for nearly one in five home loans to Black people in Massachusetts, according to a 2017 analysis of mortgage lending by the Massachusetts Community & Banking Council.
"I came to realize our educational disparities, housing differences, and municipal funding have acted as interconnecting modes of power that have allowed for the racially segregated residential landscape we live in today," said Bryson, who will pursue a master's degree in education at Boston University.
University honors
Suffolk University recognized Bryson's research project with the Excellence in Honors History Award and the George J. Levy History Prize.
"Brianna's thesis ranks among the very best I've supervised or seen," said Suffolk History Professor and Scholar-in-Residence Robert Hannigan. "She was dogged in tracking down sources, and her thesis was well written.
"It also addressed a topic of immense importance, namely mechanisms by which—in a supposedly enlightened place like Massachusetts—minorities are the victims of ongoing racism, particularly via housing discrimination."