In Excellent Health
Online Healthcare Administration program receives seven-year accreditation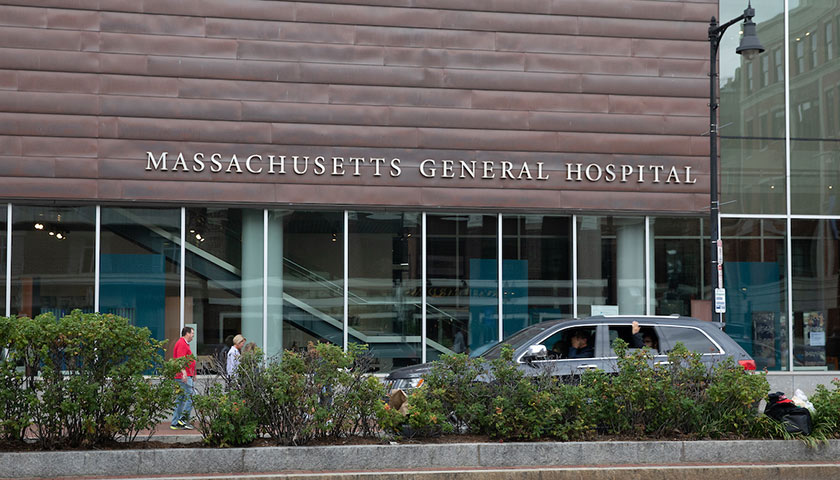 Suffolk has two of the three CAHME-accredited programs in New England
Well before the pandemic temporarily shifted Suffolk University to remote learning in March 2020, the Sawyer Business School had launched four online graduate programs — including, in January 2020, the online Master of Healthcare Administration (MHA).
In the fall of 2020, the program received the prestigious seven-year accreditation from the Commission on Accreditation of Healthcare Management Education (CAHME), the body that oversees graduate programs in healthcare management in the United States and Canada. The on-campus MHA had earned a seven-year reaccreditation earlier in 2020. Suffolk now has two of only three CAHME-accredited MHA programs in New England.
Both programs give students full access to the same pedagogy and professors, many of whom actively work in the healthcare industry and bring their knowledge to the classroom. Not only that, all students can take advantage of resources like career counseling, disability services, and a loyal healthcare administration alumni network.
Creating healthcare leaders for Boston and beyond
Suffolk's MHA degree and certificate programs focus on critical areas of healthcare administration by providing an understanding of the dynamic and evolving healthcare environment. Students gain deep knowledge in how to make informed decisions on critical healthcare issues, and how to utilize big data for healthcare management. They go on to pursue successful careers as managers and executives across the full range of healthcare delivery organizations.
The program nurtures each student's potential as a healthcare leader and/or manager by engaging them in the key issues, challenges, opportunities, and requirements for success in healthcare. Through cutting-edge academic and hands-on learning, students develop the analytic and strategic skills needed to transform organizations, build relationships, and strengthen organizational performance. Students learn from healthcare industry experts, including recognized scholars who integrate their research into their courses, and practitioners who draw from their extensive leadership and management experience.
Leveraging the online environment
The Sawyer Business School has four online programs: the MHA, the Master of Science in Accounting, the Master of Science in Business Analytics, and the MBA, which in 1999 became the first online MBA program in the Northeast. And each is custom designed to make the most of web-based learning.
"All the programs are built from the ground up to take a professor's pedagogy and leverage the online experience, which, of course, is very different from in-class learning," says Tracey Riley, assistant dean of online graduate programs for the Sawyer Business School. "Our online offerings aren't in any sense 'ground-learning lite.'"
To create that kind of robust experience, the University uses a team of instructional designers and web developers who specialize in designing online curricula. They work with a professor to review the content of a course, including assignments, readings, and lectures. From there, the web team designs engaging ways of presenting all that information — for example, transforming an in-class lecture into an interactive online video that gives students choices as they explore that same subject matter.
The online classes also include podcasts from professors, discussion posts, and question-and-answer interactions with classmates. And because much of a course is asynchronous — meaning not taught at a specific time — it gives students extra flexibility.
The importance of accreditation
CAHME accreditation is a crucial benchmark for both prospective students and their employers.
Whether they enroll in Sawyer's online or on-campus MHA program, students can feel confident they will receive a high-quality education, and that they will have more options as they begin or continue their careers. That's because many employers prefer students who've graduated from CAHME-accredited programs, which is one reason Lauren Lovegood chose the Suffolk MHA.
"CAHME is really the most prestigious accreditation you can have for healthcare administration," says Lovegood, Class of 2022, who works at Boston Children's Hospital. "So I knew I had to find a degree that has that accreditation. I didn't want to invest my time and money in a program that's not going to be academically rigorous or won't open doors for me."
Lovegood needed an online program for other reasons, too. In addition to working full time as an administrative assistant to the director of Children's Epilepsy Center, she also has a chronic medical issue and needs the flexibility that an online degree program offers. She started in January 2020 in the very first cohort and found exactly what she was looking for.
"The courses are rigorous," she says. "The professors are accessible. The students you're learning with are really bright and engaging and passionate about what they're doing. I really feel like I'm learning."
Learn more about our Healthcare Administration programs.
Contact
Greg Gatlin
Office of Public Affairs
617-573-8428
Ben Hall
Office of Public Affairs
617-573-8092